skip to content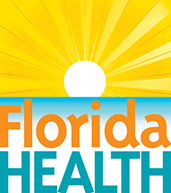 It's a New Day in Public Health.
The Florida Department of Health works to protect, promote & improve the health of all people in Florida through integrated state, county, & community efforts.
skip to content
Poster/Video Contest
Radon and Indoor Air Program
 

Fax

850-414-9069
 

Mailing Address

Florida Department of Health 

Bureau of Environmental Health, Radon Program 

4052 Bald Cypress Way, Bin A08 

Tallahassee, FL 32399-1720 
2018 Poster and Video Contests 
Each year, Florida participates in the National Radon Poster Contest.  Florida has had five winners at the national level since 2008.  This year, National winners will receive a plaque and a gift card. Florida is holding a video contest as well.  The videos and posters will be reproduced and distributed nationwide to promote radon awareness and testing of homes, schools and other buildings during National Radon Action Month in January and throughout the year.  For questions contact the radon program at 800-543-8279.

Submit your Posters and Videos by November 3.  For posters each participant must submit a Poster artwork submission form by pasting it to the back of the poster.  Regarding the video contest refer to the flyer and submit a video entry form and video release form.  Additionally, videos can be emailed or posted to the radon video contest YouTube channel.  Posters and forms (attached to the back) can be mailed to:

Florida Department of Health
Bureau of Environmental Health Radon Program
4052 Bald Cypress Way, Bin #A08 
Tallahassee, FL 32399-1720
 
Choose from the following Poster or Video Topics:

What is radon?
Where does radon come from?
How does radon get into our homes?
Radon can cause lung cancer
Test your home for radon
Before choosing a topic, click on the Home page and the various links on the left to learn more about radon.

Judging Criteria:
Content accuracy on radon
Visual communication of topic
Reproducibility (larger letters, good contrast)
Originality
No grammatical and/or typographical errors
Poster Artwork Requirements:
Be original
Must not have student's name on the front
Should include a title on the front
Topic and title must be on the Artwork Submission Form
White paper - 12 x 18 and 8.5 x 11 sizes are preferred, but all submission sizes will be accepted (preferred sizes are for easier reproducibility)
Can be created with crayon, markers, paint (watercolor, tempera, acrylic), collage, photographs or computer graphics
Lettering and message should be large enough to reproduce well, with all pencil markings erased
Copyrighted characters, product logos and trademarked or brand names cannot be used.
Video Requirements:
Videos should be no longer than 60 seconds. Submissions longer than 60 seconds will not be judged. Credits/acknowledgments are NOT considered part of the 60 second time limit. Videos containing such sections may have ONLY this section run longer than 60 seconds, but the total video should not exceed 70 seconds.
Videos should be themed around promoting public awareness of radon gas risks and home testing. These videos could be used for informational purposes. Videos containing inaccurate facts, figures, or general information WILL NOT be eligible for judging. 
Videos must be an original creation. Submissions infringing upon copyright or third party rights will not be judged.  Copyrighted characters, product logos and trademarked or brand names cannot be used.
Videos shall not contain violence, profanity, or direct attacks on individuals or organizations. Submissions having content deemed inappropriate or offensive will not be judged. 
Entrants must complete and return a copy of the video contest entry form and release form for each student in the video.
See examples submitted to the radon video contest in YouTube.

Tips for a Winning Video or Poster:
Read the rules/guidelines carefully and follow the directions.
Research the topic. Go to the radon home page and other radon websites (EPA).
Be sure the information that you put on the poster is correct (your poster is a billboard advertisement on this topic).
Be CREATIVE. Come up with a catchy idea/ideas.
Start out by drawing or sketching your idea or ideas onto regular paper.
Ask adults to critique your ideas and tell you what they think.
Be neat and clean. Try not to smudge the pencil or markers.
Lettering should be 1 to 2 inches tall so it is easy to read from a distance.
You can use stencils to help you do neat lettering.
Do not write long sentences, but use short phrases (be sure that all your words are spelled correctly).
Do not run your letters and words all together. Leave space between each word.
Do not put too much information on the paper (becomes too cluttered).
Draw a picture or pictures that help to teach your idea or message.
Do not draw really small or put too many drawings on your paper.

Past Poster Contest Winners:

The Florida Winners for this year's competition are all from Hollywood Academy of Arts and Science:
1st V. Rowe, Poster: Radon can cause lung cancer
2nd K. Huitto,Poster: Radon is a rising threat
3rd M. Almaleh,Poster: What is Radon
Honorable mention C. Villato,Poster: Radon Kills, St. Peter Paul Catholic School
We honor and congratulate the 2017 state and national winners.  You may view an archive of award-winning posters, to see what they have learned and how they are making positive changes in their communities by visiting www.radonleaders.org.  We also honor past winners for the 2012, 2010, 2009 and 2008 state and national winners and participants.