View the latest information related to PACE EH (Updated for 2012)
The Bureau of Environmental Health has adopted the National Association of City and County Health Officials' (NACCHO) Protocol for Assessing Community Excellence in Environmental Health - PACE EH.
For several years, the Bureau of Environmental Health has supported county health departments to work with their communities and address environmental health concerns. Collectively, the county health departments across Florida who have implemented PACE EH in communities have become a national model and provided evidence that communities identify built environment and urban planning issues as environmental health issues.
While some of the projects do not follow the PACE EH methodology exactly, all projects are designed to open the lines of communication between the department's county health departments and their affected
PACE-EH recognized by Harvard University Bright Ideas Initiative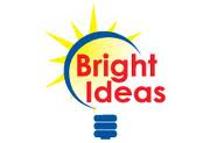 The Bright Ideas initiative recognizes and promotes creative and promising government programs and partnerships in order for government leaders, public servants, and other individuals to learn about noteworthy ideas and can adopt those initiatives that can work in their own communities. The initiative is offered through the Innovations in Government Program, a program of the Ash Center for Democratic Governance and Innovation at Harvard Kennedy School. For more information, please visit the Bright Ideas Webpage

Read the letter of recognition.

The department's efforts were also recognized in a June 2004 letter from NACCHO Executive Director Patrick Libbey to former Department of Health Secretary Dr. John Agwunobi and again in a 2008 letter to Surgeon General Ana Viamonte-Ros.
Contact Florida PACE EH
Under Florida law, e-mail addresses are public records. If you do not want your e-mail address released in response to a public records request, do not send electronic mail to this entity. Instead, contact this office by phone or in writing.
Julianne Price Statewide PACE EH Coordinator

Adobe Presentation about PACE EH
SDAT Fellsmere Final Report
*Note: This page contains materials in the Portable Document Format (PDF).  The free Adobe Reader may be required to view these files.