skip to content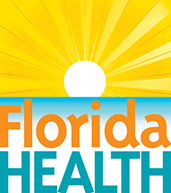 It's a New Day in Public Health.
The Florida Department of Health works to protect, promote & improve the health of all people in Florida through integrated state, county, & community efforts.
skip to content
911 Public Safety Telecommunicator Program
Contact the Florida Department of Health
Mailing Address

Florida Department of Health

4052 Bald Cypress Way

Tallahassee, FL 32399
Initial Certification
To obtain initial certification as a Florida public safety telecommunicator (PST), and individual must
Complete a Department approved PST training program as defined in §401.465(1)(c) Florida Statutes. A copy of the certificate of completion received from the training program is submitted with the exam application
OR
Provide proof of employment as a PST or state-certified firefighter prior to April 1, 2012.
Proof of employment is documented on the exam application attachment.
Pass the State's PST exam.
Submit an Initial/Original Certification Application (form DH 5066)
Exam Information
Exam Application     Exam Registration/Calendar
2014 PST Curriculum/Study Guide
To be approved to take the state exam, an individual must submit to the Department an exam application with the exam fee and appropriate documentation. Applicants will receive an approval to test letter containing a unique ID number which will be used at the exam. Applicants may register for an exam on the exam application or opt to register on-line at a later date.
Exams are administered at different sites throughout the state. In addition, an exam is offered every Monday afternoon at the Program's office in Tallahassee except on state observed holidays.
Sworn state-certified law enforcement officers:
The requirement for certification as a 911 PST is waived for a person employed as a sworn state-certified law enforcement officer, provided the officer:
a. Is selected by his or her chief executive toperform as a 911 PST;
b. Performs as a 911 PST on an occasional or limited basis; AND
c. Passes the Department's PST examination
The examination fee is waived for sworn state-certified law enforcement officers who wish to take the examination under this exemption. Sworn state-certified law enforcement officers that fail the exam under this exemption, must complete a training program prior to re-taking the exam. This training must be completed prior to each exam re-attempt.
Sworn state-certified law enforcement officers that wish to obtain certification as a PST must follow initial certification requirements as listed above.
Renewal of Certification
To be eligible for renewal certification, the certificate holder must complete 20 hours of renewal training and submit a Renewal/Change of Status application (form DH 5068). The 20 hours of renewal training must be based on the Department of Education's Public Safety Telecommunicator Curriculum Framework.
All PST certifications expire February 1st of every odd year. Certificate holders must complete 20 hours of renewal training prior to applying for renewal. Certifications that are not renewed by the expiration date automatically expire and revert to involuntary inactive status for a period that may not exceed 180 days. Such certificates may be renewed with-in the 180-day period, provided the certificate holder meets the renewal requirements (20 hours of renewal training, application and fee) and pays a $50 late fee. Certificate holders that do not renew by the end of the 180-day period must complete initial certification requirements to again obtain certification.
Training Programs
Training programs must follow the Department of Education's Public Safety Telecommunication Curriculum Framework. , and consist of not less than 232 hours. Agencies/school wishing to become a department approved training program shall submit form DH 5067, 911 Public Safety Telecommunicator Training Program Application with supporting attachments. The training program application should be carefully reviewed.  Information on what is required to be included with the application; definition of specific terms; and time-frames are all included on the application.
Fees
Exam Fee - $75
Initial Certification Application Fee - $50
Renewal Certification Application Fee - $50
Late Renewal/Reactivation Fee - $50 (in addition to the renewal fee)
Reactivation Fee (from voluntary inactive status) - $50
Replacement Card Fee - $25
Name Change Fee - $25
Public Safety Telecommunication Training Program Application - $50
Contact Us:
Under Florida Law, e-mail addresses are public records. If you do not want your e-mail address released in response to a public records request, do not send electronic mail to this entity. Instead, contact this office by phone or in writing.
If you need assistance or have questions regarding 911 Public Safety Telecommunicator Certification, please contact the 911 Public Safety Telecommunication Program at: (850) 245-4440, or the following individuals:
Wendy Parkinson
Phone: (850) 245-4517
Email: Wendy Parkinson

Russ Palmer
Phone: (850) 245-4440 ext. 3901
Email: Russ Palmer

Amber Haynie
Phone: (850) 245-4440 ext. 3332
Email: Amber Haynie
To view, print or edit some of the files in this section may require Adobe Acrobat. Download a free version of
Adobe Acrobat Reader
.