skip to content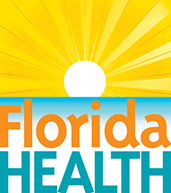 It's a New Day in Public Health.
The Florida Department of Health works to protect, promote & improve the health of all people in Florida through integrated state, county, & community efforts.
skip to content
About Cookies
Contact the Florida Department of Health
 

Mailing Address

Florida Department of Health 

4052 Bald Cypress Way 

Tallahassee, FL 32399 
Cookies for Profiling Website:
For Internet Explorer users, the security setting must also be set to medium and cookies must be enabled. To set Internet Explorer to medium security follow the instructions below:

Step 1 - Open Internet Explorer and select 'Tools' from the top menu bar.

Step 2 - Select 'Internet Options' from the drop down list.

Step 3 - Once the 'Internet Options' window appears, select the 'Security' tab.

Step 4 - From the 'Security' tab window click on 'Default level' box and select 'Medium'.

Step 5 - To enable cookies, use the same 'Internet Options' window and select the 'Privacy' tab', then select the 'Advanced' button and select the 'Override automatic cookie handling' option.

Step 6 - From the 'Advanced' tab window, press the down arrow on your keyboard until the words 'Always Accept Cookies' are highlighted and use the scroll bar and click on/select 'Always Accept Cookies'.

Step 7 - Click 'Apply' and retry using the profiling system.

More about Cookies:
Cookies are small text files sent from a web site to a user's PC for later access by the same web site. Cookies are quickly becoming an industry standard for how web systems maintain "state". State is the term used to describe how a web site recognizes you from other visitors to the web site.

The typical use of a cookie is by an e-commerce web site. Major commerce sites prompt you for the information stored on the cookie. This information is usually general stuff like your name and e-mail address. Some sites that require a login ID and password may actually prompt you for the information so you would not need to log in during subsequent visits. Other cookie information may contain your site preferences such as whether you prefer frames or graphics. These cookies are stored on your hard drive. Cookies cannot be executed as code or deliver viruses, and they can only be read by the site that created it.

Our cookie is used only within your current visit for managing the flow of information from our database to your browser for viewing. This site does not prompt you for any information. Our cookie is only temporary while your browser is open and is never written to your hard drive. This cookie resides in the temporary browser memory which is deleted when the browser is closed or the user shuts down. The cookie is essentially your key to a faster view of the data you have selected from the entire licensee database.