Our staff strives to ensure that Florida's public health and health care system along with our supporting partners are properly trained, practice their response roles, perform response duties, and are prepared to respond to any and all hazards.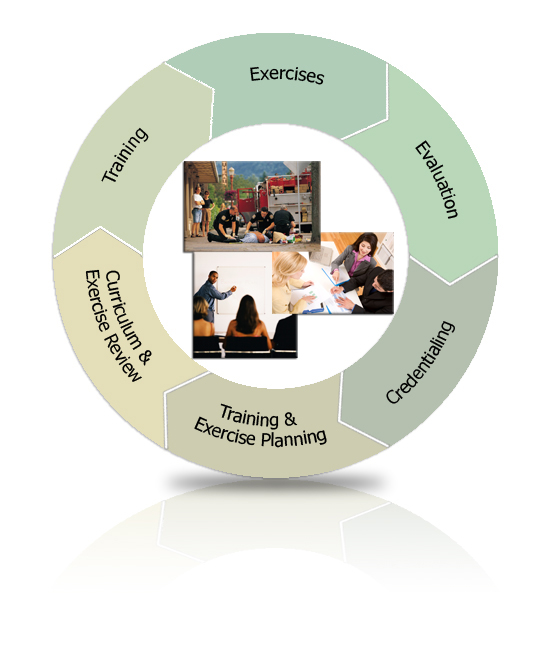 Preparedness Training Catalog—The Bureau of Preparedness and Response has developed the "Training Catalog: Guidelines and Listings for County Health Departments" to assist Florida's County Health Departments in training their staffs to prepare for, respond to, and recover from emergencies and disasters.
Trainer Toolkit—The Trainer Toolkit provides information on how to plan, design, deliver, and evaluate training events to assist trainers, instructional designers, planners and facilitators meet the needs of their target audience.
Preparedness Training Calendar—The Preparedness Training and Exercise Calendar displays trainings and exercises scheduled around the state and those that have been reviewed through the Tier 1 and Tier 2 Training and Exercise Review Process. To view only the trainings, click "Filter events" on the left side of the calendar, then click "Training" and "Apply filter." If you have a training you would like posted on the calendar, click the box below and complete the form, then email it to the TrainEx email address listed on the form.
Want to add a training event to the Calendar?
DOH Preparedness Online Courses
HSEEP Mechanics Self-Paced Training

Other Training Resources
*Note: This page contains materials in the Portable Document Format (PDF).  The free Adobe Reader may be required to view these files.

*Note: This page contains materials in the Microsoft Word (DOC) format.  The free Microsoft Word Viewer may be required to view these files.