skip to content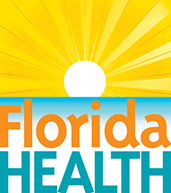 It's a New Day in Public Health.
The Florida Department of Health works to protect, promote & improve the health of all people in Florida through integrated state, county, & community efforts.
skip to content
Contacts
CMS Plan
 

Mailing Address

Office of the CMS Managed Care Plan 

4052 Bald Cypress Way, Bin A06 

Tallahassee, FL 32399  
Have You Received a Strange Phone Call?
The Florida Department of Health confirmed that CMS Title XXI phone number 866-202-1132 has recently been used in a phone scam. If you receive a prerecorded message from 866-202-1132 stating "last chance to get a discount on your credit card rate…" or a similar message, please discontinue the call IMMEDIATELY. The scammers can alter the appearance of the caller ID to make it seem as if calls regarding fraudulent credit card offers are coming from the CMS Title XXI customer service line at Community Care Plan (866-202-1132). The offenders may use different ways to obtain or verify someone's personal information, which can then be used to steal money from a person's bank account or for other fraudulent activity. If you have questions about a call you received, please contact CMS Plan at 850-245-4200.
CMS Plan Parent Helpline
Questions related to clinical eligibility screening
Phone: 855-901-5390
Florida KidCare
General questions, applications and eligibility
Phone: 1-888-540-5437
Member services, account information and to make a premium payment
Phone: 1-800-821-5437
Florida Healthy Kids Corporation
Phone: 1-888-352-5437
Medicaid Choice Counseling
Phone: 1-877-711-3662
Medicaid Complaint Hub
Phone: 1-877-254-1055
Pharmacy 
MedImpact, KidCare
Title XXI pharmacy benefits manager
Phone: 800-788-2949
Magellan, Medicaid (for providers only, member should call their CMS care coordinators)
Title XIX pharmacy benefits manager
Phone: 800-603-1714
CMS Area Offices  
Each CMS Area Office is located in one of eight regions in Florida. One Area Office may serve multiple counties. You can find contact information for your specific Area Office by viewing our Area Office Contact list.
CMS Plan Provider Management Helpline
Provider questions about credentialing, username and password reset for provider management system
Phone: 850-245-4215
Fax: 850-487-1279
Email: cmsproviderhelp@flhealth.gov
CMS Plan Physician Attestations
Questions and technical assistance
Phone: 850-245-4444, extension 3291
Fax: 850-488-3813
Email (for encrypted emails): CMS.ClinicalEligibilityScreening@flhealth.gov
Ped-I-Care
Member services, customer service, provider relations and authorization
Phone: 866-376-2456
Local Gainesville office
Phone: 352-627-9100
24-Hour Nurse Line (after 5 p.m.)
Phone: 844-514-3779
Community Care Plan (CCP)
Formerly South Florida Community Care Network (SFCCN)
Medicaid Customer Service
Phone: 1-866-209-5022
KidCare Customer Service
Phone: 1-866-202-1132
Provider Relations
Phone: 1-855-819-9506
Medicaid Authorizations
Phone: 1-866-209-5022
KidCare Authorizations
Phone: 1-866-202-1132
24-Hour Nurse Line (after 5 p.m.)
Phone: 844-514-3779