skip to content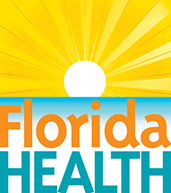 It's a New Day in Public Health.
The Florida Department of Health works to protect, promote & improve the health of all people in Florida through integrated state, county, & community efforts.
skip to content
Eligibility and Services
CMS Plan
 

Mailing Address

Office of the CMS Managed Care Plan 

4052 Bald Cypress Way, Bin A06 

Tallahassee, FL 32399  
Children's Medical Services Managed Care Plan is designed for those individuals who are Medicaid eligible and have special health care needs.
How does a child qualify?    
Must meet Medicaid financial requirements
Must be under age 21
Must meet CMS clinical screening requirements or have a physician attest to child's qualifying medical conditions
How do I request a clinical eligibility screening or rescreening?
To request a CMS Plan clinical eligibility screening for the CMS Plan for Medicaid, KidCare or Safety Net*, please contact your local CMS Plan area office. You may request a rescreening at any time. If you have already participated in a screening and would like to request a rescreening, please call your local CMS Plan area office or 1-855-901-5390. Phone numbers for local CMS Plan area offices are listed below.   
Daytona Area Office: (866) 827-5197 or (386) 238-4980
Ft. Lauderdale Area Office: (800) 204-2182 or (954) 713-3011
Ft. Myers Area Office: (800) 226-3290 or (239) 433-6273
Ft. Pierce Area Office: (800) 226-1354 or (772) 467-6092
Gainesville Area Office: (800) 523-7545 or (352) 334-1400
Jacksonville Area Office: (800) 340-8354 or (904) 360-7070
Lakeland Area Office: (800) 741-2250 or (863) 413-3580
Marathon Area Office: (305) 349-1330
Miami-Dade Area Office: (866) 831-9017 or (305) 349-1330
Naples Area Office: (239) 624-6730
Ocala Area Office: (888) 326-7485 or (352) 369-2100
Orlando Area Office: (800) 226-6530 or (407) 858-5555
Panama City Area Office: (800) 299-4700 or (850) 872-4700
Pensacola Area Office: (800) 381-3685 or (850) 484-5040
Sarasota Area Office: (800) 235-9717 or (941) 361-6250
St. Petersburg Area Office: (800) 336-1612 or (727) 217-7800
Tallahassee Area Office: (800) 226-2604 or (850) 487-2604
Tampa Area Office: (866) 300-6878 or (813) 396-9743
Viera Area Office: (321) 639-5888
West Palm Beach Area Office: (877) 822-5203 or (561) 881-5040
What Services are covered?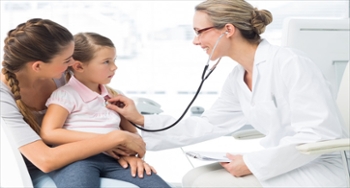 Each child has 24 hours/7 days a week access to a personal primary care physician who provides or authorizes all medically necessary services for the child. Additionally each child and family has an assigned CMS care coordinator who assists the child and family in a wide range of activities including teaching, coordination of services, arranging and advocating for services with specialists, schools, community programs, health care facilities and providers.
Services include the following:
Advanced registered nurse practitioner services
Laboratory and imaging services
Ambulatory surgical treatment center services
Medical supplies, equipment, prostheses and orthoses
Assistive Care Services
Mental health services
Birthing center services
Nursing care
Chiropractic services
Optical services and supplies
Optometrist services
Early periodic screening diagnosis and treatment services for recipients under age 21
Palliative care
Emergency services
Physical, occupational, respiratory, and speech therapy
Family planning services and supplies (some exception)
Physician services, including physician assistant services
Healthy Start Services (some exception)
Podiatric services
Hearing services
Prescription drugs
Home health agency services
Renal dialysis services
Hospice services
Respiratory equipment and supplies
Hospital inpatient services
Rural health clinic services
Hospital outpatient services
Substance abuse treatment services
Immunization services
Transportation to access covered services
Member Resources 
Ped-I-Care Handbook
(North and Central Florida counties)
Community Care Plan Handbook(CCP)
(South Florida counties)
*The Children's Medical Services (CMS) Safety Net Program is for
Florida residents, ages 0 to 21, who meet both clinical and financial eligibility and sliding fee criteria.  CMS provides "benefits authorized in section 391.0315, Florida Statutes, for children with chronic and serious medical conditions who do not qualify for Medicaid or Title XXI of the Social Security Act.  Children eligible for assistance using these funds must be uninsured, or insured but not covered for medically necessary services, or unable to access services due to lack of providers or lack of financial resources regardless of insurance status.  Families shall participate financially in the cost of care based on a sliding scale established by CMS."  Contact a CMS Plan area office for more information.