skip to content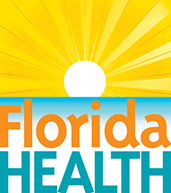 It's a New Day in Public Health.
The Florida Department of Health works to protect, promote & improve the health of all people in Florida through integrated state, county, & community efforts.
skip to content
Physician Portal
CMS Plan
 

Mailing Address

Office of the CMS Managed Care Plan 

4052 Bald Cypress Way, Bin A06 

Tallahassee, FL 32399  
Welcome to the CMS Plan Physician Portal.  As a CMS Plan provider, you are an integral part of a network of local community providers, hospitals and university medical centers across Florida that provides quality care to children who need it most.
On this page, CMS Plan primary care providers have access to the following:
Important information about the CMS Plan
A listing of Accreditation Association for Ambulatory Health Care, Inc. (AAAHC) requirements for PCPS; and
Useful contact information
If you are searching for a specific form or document, please visit the Provider Resources section of our For Health Care Professionals page.
Health Care Tranisition Training
The Flu in Florida: A Message from the State Surgeon General
Update on Provider Payment Options
Payment Error Rate Measurement (PERM)
CMS Claims Check Register
ICHP Medical Records Request
Physician Attestation for Clinical Eligibility:
"Influenza and influenza-like illness activity levels are high statewide in people of all age groups ... and we are aware of at least three pediatric deaths. With influenza activity continuing to increase, we must do everything in our power to minimize its impacts and keep Floridians safe." Read the full letter from State Surgeon General Celeste Philip, MD, MPH.
In July, providers were sent letters indicating that CMS and MED3000 are partnering with Change Healthcare and ECHO Health to provide more options for electronic delivery of payments. These new options will be available starting with payments dated October 28th and after. Please note that providers who are currently accepting Virtual Card payments from ECHO Health for other payers will begin receiving Virtual Card payments for their CMS claims. Providers are enrolled for EFT payments through Change Healthcare or ECHO Health EFT networks will continue to receive payments via EFT. All other providers will continue to receive paper checks. Providers can change their method of payment preference by contacting ECHO Health at 1-844-586-7463 . Providers can log into www.providerpayments.com to access detailed information for each payment transaction.
Starting in August 2017, the Payment Error Rate Measurement (PERM) program contractor will contact all Medicaid and CHIP providers. If you are contacted you must comply with the medical records request. For more information you can read AHCA's notice.
We experienced an EFT file transmission problem with the 03/11/17 claims batch that has delayed EFT payments one business day. EFT payments that would normally have settled Friday March 17, 2017, will settle on Monday, March 20, 2017. Should you have any questions about this matter, please contact MED3000 at 1-800-664-0146.
The Institute for Child Health Policy (ICHP) at the University of Florida is contracted with the Children's Medical Services Managed Care Plan (CMS Plan) to evaluate data related to care and to assist in quality improvement. In addition to the data gathered from MED3000 (CMS Plan's Third Party Administrator), ICHP is requesting medical records from our providers to calculate the performance measures required by the Agency for Healthcare Administration (AHCA). A response is required if you receive a records request from ICHP.
Providers are permitted to share medical record information in accordance with the provisions of the Health Insurance Portability and Accountability Act (HIPPA) because providers and ICHP qualify as business associates of the Florida Department of Health. As a CMS Plan provider, you are required to share this information due to provisions in your contract to serve CMS Plan members. CMS Plan members or their representatives give consent to share this information as a part of their Medicaid application.
Effective Monday, January 11, 2016, a new Florida Department of Health rule will govern how children can be determined clinically eligible for the CMS Plan. Under Rule 64C-2.002 of the Florida Administrative Code, treating physicians may attest to a current diagnosis and functional limitation qualifying children with chronic and serious conditions as a referral for enrollment into the CMS Plan. Go to our CMS Plan Physician Attestation Process document to learn more.
If you are a treating physician with questions about the attestation form or process, please call 1-855-901-5390
.
Provider Tips and Reminders 
Patient Information and Advanced Directives
Medical Records Requirements
Plan Contacts
Health and Wellness Promotion
CMS Cultural Competency Plan
Member Rights and Responsibilities
AAAHC Accreditation Requirements
As a CMS Plan provider, you are required to give patients, their family member or a legally authorized individual complete information regarding patients' diagnosis, evaluation, treatment and prognosis. Any advanced directives must be included in medical records.
CMS Plan members have a right to participate in decisions concerning their health care, unless participation is contraindicated for medical reasons. The designated person or legally authorized individual, the opportunities for participation in medical decisions or the reason why participation is medically contraindicated must be included in medical records including informed consents, progress notes, etc. More information about medical records requirements can be found in Section XI of the Provider Handbook.
CMS Plan Provider Management Helpline Provider questions about credentialing, username and password reset for provider management system Phone: 850-245-4215 Fax: 850-487-1279 Email: cmsproviderhelp@flhealth.gov 
CMS Plan Physician Attestations Questions and technical assistance Phone: 850-245-4444, extension 3291 Fax: 850-488-3813 Email (for encrypted emails): CMS.ClinicalEligibilityScreening@flhealth.gov
MedImpact, KidCare Title XXI pharmacy benefits manager Phone: 800-788-2949
Magellan, Medicaid Title XIX pharmacy benefits manager Phone: 800-603-1714
Ped-I-Care Member services, customer service, provider relations and authorization Phone: 866-376-2456
South Florida Community Care Network (SFCCN) Provider Relations Phone: 1-855-819-9506
Florida Department of Health and the CMS Plan work to improve the lives of residents through health and wellness initiatives like Healthiest Weight Florida.  The initiative is aimed at decreasing the percentage of Floridians who are at an unhealthy weight.  HEalthiest WEight Florida is a collaborative partnership among state, local and community agencies.  Visit the
Healthiest Weight Florida
website for information and
resources
to share with your patients.
Cultural competency is one of the main ingredients in providing quality health care to our children. It is the way families and providers can come together and talk about health concerns without cultural differences hindering the conversation. Your patients may require interpretive services. All CMS Plan members have a right to receive information about their health in a format or language they can understand. View the

CMS Cultural Competency Plan

to learn more about how you can meet your patients' cultural and linguistic needs.
All CMS Plan members have certain rights. For instance, members are entitled to receive care and services covered by  Medicaid, and they are also entitled to refuse care. CMS Plan members also have certain responsibilities. To learn more, please view the Member Rights and Responsibilities document.
The CMS Plan is nationally accredited by the Accreditation Association for Ambulatory Health Care, Inc. Our AAAHC accreditation signifies that the CMS Plan is committed to on-going, continuous improvement to the care and services we provide. View the AAAHC Requirements for Primary Care Physicians to learn more.
CMS Plan Enrollment Maps
Other Performance Measures
Healthcare Effectiveness Data and Information Set (HEDIS)
Consumer Assessment of Healthcare and Systems (CAHPS) Coming Soon...