skip to content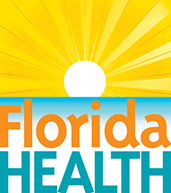 It's a New Day in Public Health.
The Florida Department of Health works to protect, promote & improve the health of all people in Florida through integrated state, county, & community efforts.
skip to content
Rural Health
Contact the Office of Rural Health
Fax

850-922-6296

Mailing Address

Office of Rural Health

4052 Bald Cypress Way, Bin C15

Tallahassee, FL 32399-1735
Rural health refers to the well being of Florida's rural residents and to those activities related to improving the health of rural communities.
Florida's vision for rural health is based on the recognition that the success of efforts to develop and maintain health and health care services in rural communities is dependent upon more than traditional efforts to recruit, organize, and pay for institutional and non-institutional medical providers and services in rural areas.  It encompasses the adoption of a broader vision of health and what makes a truly "healthy community".  Health as defined herein, does not simply refer to the absence of illness or disease, but instead encompasses a state of physical, mental, and social well-being (World Health Organization).  In this context, health is not an end unto itself, but is a state of existence that allows individuals to maintain a balance appropriate to their age and social needs in order to work and live in a manner that optimizes their overall quality of life.  It involves not only the delivery of episodic medical services but an emphasis on wellness achieved through the promotion of healthy behaviors and lifestyles, the prevention of disease, the effective management of chronic diseases, and the promotion of healthy rural communities. 
A healthy community as described by the U.S. Department of Health and Human Services Healthy People 2010 report is one that continuously creates and improves both its physical and social environments, helping people to support one another in aspects of daily life and to develop to their fullest potential.  The concept of a healthy community includes those aspects of community life that contribute to the ability of an individual to achieve and maintain a high quality of life. These include opportunities for employment, education, cultural enrichment, physical activity, safety and security, and a safe environment.  The physical design of the community (land use, housing, sidewalks, lighting, parks, etc.) has also been recognized as a factor in promoting individual and community health and wellness.  This is based on the recognition that livable communities designed to encourage physical activity, safety, and social interaction contribute to a higher quality of life for their citizens.
Within this broad comprehensive framework, Florida's Department of Health works with a broad range of partners to achieve more specific goals of improving the health status of rural residents via the promotion of healthy lifestyles, behaviors, and healthy community design; and improving rural preventive and remedial medical services by developing sustainable systems for the delivery of high quality health care services in rural communities.
WHAT IS RURAL?
The term "rural" suggests many things to many different people.  In general, rural areas are typically characterized by isolation, lower numbers of residents per square mile, fewer businesses and limited services, limited and lower paying job opportunities, lower educational and income levels of the population, and the presence of agricultural activity.  However, many areas may not meet all these criteria and whether a particular geographic area is rural can vary based on those criteria considered to be important.  For a more complete discussion of this topic go to the
National Center for Biotechnology Information website
.
Florida's Rural Population
Florida's definition of rural is based on the state statutory definition of "an area with a population density of less than 100 individuals per square mile or an area defined by the most recent United States Census as rural".  According to this definition, 30 of Florida's 67 counties were considered rural in 2010 (see Florida's Rural County Map).  Florida had 938,306 persons in its 30 rural counties and another 1.12 million persons in the rural portions of 37 urban counties for a total of 2.1 million rural residents in 2010 (U.S. Census).  This amounted to 6.99% of Florida's total population.  All of Florida's 37 urban counties have some rural population ranging from 0.02% to 56.16%.  Fourteen urban counties have over ten percent of their population classified by the Census as non-urban or rural.
Another definition of rural used by the federal Office of Rural Health Policy (ORHP) also includes 30 Florida rural counties but some of the counties differ from those included by the state's definition.  ORHP includes three counties (Citrus, Putnam, and Sumter) that exceed the state's density criterion and excludes three counties (Gadsden, Jefferson, and Wakulla) that are low density but that are part of an adjacent metropolitan area.  Because of this difference in counties, there are more rural residents in ORHP's 30 rural counties (1,155,400) than are recognized by the state definition.  Information about the ORHP definition of rural is available at the ORHP webpage.
An alternative definition for determining rural areas developed by the U.S. Department of Agriculture is Rural Urban Commuting Areas or RUCAs.  This definition uses a complex methodology to score the degree of rurality of geographic areas such as census tracts and zip code areas.  Those areas with a RUCA score of four or greater are considered rural. Information about RUCAs and RUCA scores based on the 2010 Census are currently available at USDA RUCA webpage.
RELATED LINKS:
List of Florida's Rural Counties
Florida Rural Counties Map
Population & Economic Data
Contact Information
Florida Department of Health
Office of Rural Health
4052 Bald Cypress Way, Bin C-15
Tallahassee, FL 32399-1735
PH: (850) 245-4446
FX: (850) 922-6296
*Note: This page contains materials in the Portable Document Format (PDF). The free 
Adobe Reader
 may be required to view these files.