skip to content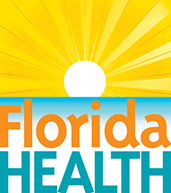 It's a New Day in Public Health.
The Florida Department of Health works to protect, promote & improve the health of all people in Florida through integrated state, county, & community efforts.
skip to content
Membership
Contact the Bureau of Chronic Disease Prevention
Council Appointments
The Diabetes Advisory Council is a legislatively mandated, multi-disciplinary group whose members are appointed by the Governor, pursuant to 385.203, F.S.
Applications for membership may be completed online.
---
Members
Diabetes Advisory Council members represent sectors of the health system and the general population who have expertise, experience, and involvement in diabetes prevention and control.  Members serve four-year terms or until their successors are appointed by the governor.
Five Interested citizens, three of whom are affected by diabetes
Ms. Christel Aprigliano
Term: 10/2/2015 to 7/1/2016
Ms. Nancy Murphy
Term:  11/24/2015 to 7/1/2019
Mr. William T. Litton
Term: 9/2/2008 to 7/1/2012
Ms. Pauline Lowe
Term: 4/12/2016 to 7/1/2017
Ms. Marci Knauss
Term: 10/30/2015 to 7/1/2016
One member each from at least three of the medical schools in the state:
Jennifer B. Marks, MD
DAC Chair
University of Miami Medical School
Term: 10/6/2010 to 7/1/2014
Janet H. Silverstein, MD
DAC Vice Chair
University of Florida Medical School
Term: 1/9/2004 to 12/31/2007
Laura B. Smith, PhD, MS
University of South Florida Medical School
Term: 10/6/2010 to 7/1/2014
Not more than 18 members and not more than one each from among the following areas:
Nursing with diabetes-educator certification
Ms. Donna Ryan
Term: 10/2/2015 to 7/1/2019
Dietary with diabetes educator certification
Ms. Bonnie L. Masterson, RD
Term: 10/6/2010 to 7/1/2013
Podiatric medicine
Melvin B. Price, DPM
Term: 10/6/2010 to 7/1/2012
Ophthalmology or optometry
Kimberly Reed, OD
Term: 10/2/2015 to 7/1/2019
Psychology
Lisa M. Buckloh, PhD
Term: 10/6/2010 to 7/1/2011
Pharmacy
Marlon S. Honeywell, PharmD
Term: 9/2/2008 to 7/1/2011
Adult endocrinology
Celeste B. Hart, MD
Term: 7/2/2006 to 7/1/2009
Pediatric endocrinology
Mark Kummer, MD
Term: 10/23/2015 to 07/01/2016
American Diabetes Association (ADA)
Larry A. Fox, MD
Term: 9/2/2008 to 7/1/2009
American Association of Diabetes Educators (AADE)
Bridget Jennings
Term: 4/12/2016 to 7/1/2019
Juvenile Diabetes Foundation
Nicole N. Johnson, DrPH, MPH, MA
Term: 9/2/2008 to 7/1/2011
Florida Academy of Family Physicians
VACANT
Community health center
Elizabeth Cayson
Term: 10/2/2015 – 7/1/2019
County health department
Leslene E. Gordon, PhD
Term: 10/23/2015 to 07/01/2019
ADA-recognized community education program
Mrs. Nina D. Clark, RN
Term: 9/2/2008 to 7/1/2011
Osteopathic medical school
Chet Evans, MS, DPM
Term: 9/2/2008 to 7/1/2011
Insurance industry
Donald S. Grossman, MD, FACP
Term: 9/2/2008 to 7/1/2011
Children's Medical Services Diabetes Regional Program
Dorothy I. Shulman, MD
Term: 10/6/2010 to 7/1/2014
Employer
Joseph Chebli, M.D.
Term: 11/24/2015 – 7/1/2018
One or more representatives from the Department of Health, who shall serve as ex officio members
Shamarial Roberson, DrPH, MPH
Bureau Chief
Chronic Disease Prevention