skip to content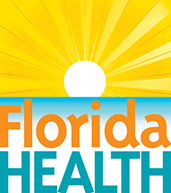 It's a New Day in Public Health.
The Florida Department of Health works to protect, promote & improve the health of all people in Florida through integrated state, county, & community efforts.
skip to content
Licensing
Council on Radiation Protection
Licensure by Exam
Per s. 468.304, F.S., applicants desiring certification through examination must submit a completed application for Certified Radiologic Technologist or Basic X-Ray Machine Operator along with the required fee; be at least 18 years of age at the time of application; be of good moral character; and not have committed any offenses that would have been grounds for discipline under the radiologic technologist discipline standards. In addition, General Radiographers, Nuclear Medicine Technologists, and Radiation Therapists must have successfully completed a two year accredited Radiologic Technology Program. All examinations are computer based and administered for the Florida Department of Health by the American Registry of Radiologic Technologists (ARRT), which uses Pearson VUE testing centers.
Examination Name & Other Information
If the applicant meets the eligibility requirements for exam, the Department will mail the applicant an eligibility letter with instructions on how to register with the ARRT and pay the examination fee. The Department will also forward the applicant's name and eligibility to the ARRT. Once registered, the ARRT will send the applicant a Candidate Status Report (CSR) with further instructions on scheduling their exam with Pearson VUE during the assigned 90-day examination window.
The applicant's name as shown on their application to the Department for radiologic technology certification MUST MATCH the name shown on their current, government-issued, PHOTO identification (ID). A legal name is defined as the name appearing on your birth certificate, marriage certificate or legal name change document. If the applicant's name as shown on their government-issued ID does not match, the applicant WILL BE DENIED ADMISSION to the test center on exam day, and will have to reapply and pay the fees again to reschedule for a new examination window. FEES WILL NOT BE REFUNDED FOR FAILURE TO PROVIDE SUITABLE IDENTIFICATION AT THE TEST CENTER.
At the test center on exam day, the applicant will be required to show TWO forms of identification. One must be the government-issued ID described above, which contains a permanently affixed photo along with a signature and must not be expired. The second ID (school ID, employee/work ID, credit card, etc.) must contain the applicant's signature and must not be expired. The names appearing on both IDs must match the applicant's name as shown at the top of the applicant's CSR, or the applicant will be denied admission to the exam. For a complete list of acceptable IDs and name requirements, and for other important information required for the examination, such as completing the ARRT non-disclosure agreement, ADA testing accommodations, palm vein scan, use of electronic devices, etc., please see the ARRT Examination Handbook for Florida State Certification Examinations.
IF THE NAME APPEARING ON THE APPLICANT'S ELIGIBILITY LETTER OR ON THE CSR DOES NOT MATCH THE APPLICANT'S NAME ON THEIR ID, THE APPLICANT MUST IMMEDIATELY CONTACT THE FLORIDA RAD TECH CERTIFICATION OFFICE AT (850) 488-0595 TO CORRECT THE NAME, BEFORE SCHEDULING AN EXAMINATION APPOINTMENT WITH PEARSON VUE.
Completion of a formal educational program is not currently required for Basic X-ray Machine Operators. However, any applicant not completing a formal program must review of the examination study guide or a substantial equivalent.
Licensure by Endorsement
Per s. 468.3065, F.S., certification by endorsement may be issued to an applicant that submits a completed application, remits the appropriate fee, and can demonstrate that they hold a current certificate, license, or registration to practice Radiologic Technology in another jurisdiction. However, the requirements of all such certificates, licenses or registrations to practice Radiologic Technology must be substantially equivalent (in the department's opinion) to those required in Florida, including graduation from an approved educational or training program. Applicants who are graduates of such approved programs and who hold current ARRT or NMTCB licensure in those subject areas are considered substantially equivalent. "Alternative Eligibility" is not an approved educational or training program
Applicants must submit complete documentation of past criminal convictions or professional disciplinary actions, and must not have committed a crime listed in s. 435.03 F.S., or similar statute in another state.
Fees
Fees must be submitted with your application and request for exam scheduling. Fees are payable to Department of Health or Medical Quality Assurance (MQA). Application fees are non-refundable. A money order or cashier's check should be submitted.
By Exam:

Application Fee

$50.00

Exam Fee

$125.00 exam fee for BMXO to the ARRT

$140.00 exam fee for GR, NMT, RTT to the ARRT

Re-Exam:

Application Fee

$35.00

Exam Fee

$125.00 exam fee for BMXO to the ARRT

$140.00 exam fee for GR, NMT, RTT to the ARRT

By Endorsement:

Application Fee

$45.00

Make checks or money order payable to the "Department of Health." Applicants and licensees are responsible for the fees outlined in applicable board or department rule at the time an application is received.
Exemptions Related to Background Screenings:
Background screening for employment purposes may be required depending on place of employment. It is the responsibility of the employer to meet this requirement. When this screening is required, it is pursuant to Florida Statute 435. This Chapter outlines certain offenses which will disqualify licensees from employment unless an exemption is granted by the Department of Health.
The licensee may apply for an exemption. This is a request for the Department of Health to review the applicant's total background to determine if an exemption can be granted.
The licensee must provide the following information when requesting an exemption:
Brief, typed self-explanation of the events
Criminal History Check (FDLE report)
Employment History
Rehabilitation History
Reference Letters
Probation Notice and anything that the applicant feels pertinent to the review.
Exemption Applications for Radiology Professions should be mailed to the address below:

Florida Department of Health
Rad Tech Certification Office
4052 Bald Cypress Way BIN C85
Tallahassee, FL 32399-3285