skip to content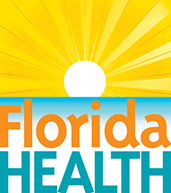 It's a New Day in Public Health.
The Florida Department of Health works to protect, promote & improve the health of all people in Florida through integrated state, county, & community efforts.
skip to content
Community Prevention
HIV/AIDS
 

Mailing Address

HIV/AIDS Section 

4052 Bald Cypress Way 

Tallahassee, FL 32399 
Community Prevention
*Please note: Florida has a very broad public records law. Most written communications to or from state officials regarding state business are public records available to the public and media upon request. Your e-mail communications may therefore be subject to public disclosure.

Acrobat reader* please note all files open in a new window and are less than 5mb in size.

The Community Prevention's team is where the rubber hits the road for HIV prevention. The Community Prevention Team works to support HIV/AIDS prevention efforts through community capacity building, mobilization initiatives and media campaigns.  The activities of the Community Prevention's team directly impacts communities. The Community Preventions team has the lead on community planning, community mobilization initiatives, media campaigns, educational materials review, contracts, faith, and special projects. Some team highlights include: the WeMakeTheChange.com site, Sistas Organizing to Survive (S.O.S.) mobilization initiative, Native American HIV/AIDS Advisory Group, and Florida's Business Response to AIDS.

Mobilization Initiatives

Sistas Organizing to Survive
Sistas Organizing to Survive (SOS) is designed to encourage black women to become educated about HIV/AIDS and to be tested.  The SOS model was created to encourage communities to expand and strengthen their response to the HIV/AIDS epidemic among black women; encourage individuals to be tested for HIV; increase access to HIV prevention and care services: reduce barriers to HIV testing, prevention, and care by reducing HIV/AIDS stigma; and stimulate the development of a plan to address the disproportionate impact that HIV/AIDS is having on black women.

Latinas Unidas Contra El SIDA
L.U.C.E.S. (Latinas Unidas Contra El SIDA or Latinas United Against AIDS) is designed to address HIV/AIDS among Hispanic/Latina women and to encourage Latina women to get tested.  The goals of the initiative are to: raise awareness about the magnitude of HIV/AIDS among Latina women in Florida; offer tools to enable Latina women to educate others about HIV/AIDS and HIV prevention where they live, work, play, learn, and worship; connect Latina women to HIV/AIDS resources; increase the capacity of Latina women to build effective responses to the HIV/AIDS epidemic in local communities; strengthen Latina women's ability to take charge and control of their sexual health.


Faith Responds to AIDS (FRTA)
Our faith-based initiative is not of a single faith; it is inclusive of all denominations.  The Faith Responds to AIDS initiative was developed in recognition of the significant role faith communities play in HIV/AIDS prevention and supportive care efforts.  Because prevention programs must be broad-based, faith settings are ideal for the implementation of HIV programs serving hard-to-reach populations. The mission of the Florida Department of Health's Faith Responds to AIDS initiative is to band together faith communities and their leaders, regardless of race, ethnicity, or behavior, to appropriately respond to the growing HIV/AIDS epidemic in the state of Florida.  If you would like more information regarding faith initiative please contact the prevention program.


Business Response to AIDS/Labor Response to AIDS (BRTA/LRTA)
Business Responds to AIDS (BRTA) programs help businesses respond to AIDS in the workplace and the community.  These programs are based on building partnerships among businesses, labor unions, health departments, community- based organizations and government agencies to promote the development of comprehensive HIV/AIDS programs.  It is a recognized fact that community business leaders and businesses have tremendous influence within their communities.  BRTA allows health departments to utilize these relationships in their HIV prevention efforts.  For more information on BRTA contact the prevention program.

Media Campaigns

We Make The Change
In 1999, the Florida Department of Health launched We Make the Change, a statewide campaign designed to increase the awareness of HIV/AIDS and its impact in Florida's minority communities. We Make the Change informs and educates Florida's minority communities, including African-American, Hispanic and Haitian/Caribbean communities, about HIV prevention programs and services throughout Florida that can help us fight the spread of HIV. The campaign includes television, radio, outdoor advertising and print.  For more information regarding this program, please visit www.wemakethechange.com.


Stop The Spread
The Stop the Spread campaign was developed in 2007 to help promote HIV testing among African Americans as a part of the African American Testing Initiative (AATI) and later as apart of the Expanded Testing Initiative.  Stop the Spread in an online resource for HIV prevention and testing information.  The site provides up-to-date information for HIV testing and related activities.   For more information regarding this program please visit www.stopthespread.com.

Florida HIV/AIDS Hotline
The Florida HIV/AIDS Hotline is the statewide resource for HIV/AIDS-related information, community referrals and supportive telephone counseling. Callers receive information on HIV and AIDS related issues including locations of testing sites and program services in Florida. The Florida HIV/AIDS hotline is open Monday-Friday 8am-9pm, and on Saturdays from 10:30am-6:30pm. The four hotline numbers available are:


1-800-FLA-AIDS (352-2437) ENGLISH
1-800-545-SIDA (545-7432) SPANISH
1-800-AIDS-101 (243-7101) HAITIAN CREOLE
1-888-503-7118 TDD/TYY (HEARING/SPEECH IMPAIRED)
 

The Florida HIV/AIDS Hotline offers anonymous & confidential online chatting with a certified HIV/AIDS counselor on the hotline website. To initiate the chatting feature go to 211_Big_Bend and click on the blue "Ready to Chat When You Are" button in the lower right hand corner. The chatting feature will be available during regular hotline hours. Certified HIV/AIDS counselors can also be reached via 211_Big_Bend_Email The online resource directory can be accessed at: http://211bigbendaids.bowmansystems.com/ and provides contact information for organizations, companies and other groups that offer HIV/AIDS services statewide. Contacting the HIV/AIDS hotline via telephone, email, or online chatting is confidential with the option of being anonymous. The website also has a wealth of information on HIV/AIDS.


Community Capacity Building

Community Workstation
In an effort to provide ongoing technical assistance and capacity building opportunities for communities related to community mobilization, the Community Prevention team launched the Community Workstation.   The workstation is a one-stop shop for all things pertaining to community mobilization, HIV prevention planning, HIV prevention best practices and emerging issues in HIV/AIDS.  The site also features shared documents, upcoming events and even features a discussion board.  The Community Workstation serves as a forum for our partners to share what they are doing locally and learn more about what others are doing in their local areas.   For more information, please visit the www.MobilizeAgainstHIVFL.com.

Community Mobilization Trainings
The Community Prevention Team offers in-depth web based training related to community mobilization.  The goals of these trainings are to:
Strengthen the organizational capacity of community organizations aimed at preventing HIV to implement community-level prevention activities
Create an environment in which individuals can empower themselves to address their own and their community's HIV prevention needs
Identify and support the potential of communities to develop a variety of strategies and approaches to address HIV
Please visit www.MobilizeAgainstHIVFL.com for more information on available trainings. 

Community Planning
HIV prevention community planning is an ongoing, comprehensive planning process intended to help assure that resources, particularly federal HIV prevention resources, are targeted to populations at risk for HIV infection.  Community planning is an ongoing, iterative planning process that is evidence based i.e., based on HIV/AIDS and other epidemiologic data, qualitative data; ongoing program experience; program evaluation; and a comprehensive needs assessment process. The process incorporates the views and perspectives of all groups at risk for HIV infection for whom prevention programs are intended, as well as providers of HIV prevention services.  The planning process serves as a mechanism for improving the effectiveness and delivery of HIV prevention programs by strengthening the scientific basis, relevance and focus of prevention interventions.
2015-2016 HIV/AIDS Prevention Plan Update

2012-2014 HIV/AIDS Prevention Plan (pdf 9 mb)

Florida HIV/AIDS Comprehensive Planning Network Nomination Procedure (pdf, 71 KB)

Membership Bylaws (pdf, 28KB)
Bylaws of Membership of the Florida HIV/AIDS Comprehensive Planning Network

CDC Community Planning Guidance (pdf, 1.5MB)
 
FCPN Selection Form (doc 65kb)
Prevention Planning Group Meeting Minutes
(All documents are PDF and open in a new window )
 
April 2012 (156KB)
November 2012 (115KB)

Disclosure Forms:
Conflict of Interest(pdf, 15KB)
Professional/Member(pdf, 20KB)