skip to content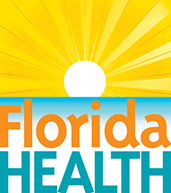 It's a New Day in Public Health.
The Florida Department of Health works to protect, promote & improve the health of all people in Florida through integrated state, county, & community efforts.
skip to content
Corrections
HIV/AIDS
 

Mailing Address

HIV/AIDS Section 

4052 Bald Cypress Way 

Tallahassee, FL 32399 
Florida DOH Corrections Programs
I. Overview
The Florida Department of Health (DOH), HIV/AIDS, has made a concerted effort for many years to implement programs in prisons and jails to assist HIV-infected inmates preparing to return to their local communities. Estimates are that the rates of HIV/AIDS in correctional facilities are three to five times higher than in the general population. More than 95% of incarcerated men and women will eventually return to their communities, so it's important that we provide HIV-infected inmates with interventions that will help them reenter society with optimal health and a clear understanding of how to avoid passing the virus to others.

Legislation passed in 2002 requires that all inmates are tested for HIV/AIDS prior to release from the Florida Department of Corrections (DOC) prison system. Of the estimated 100,000 inmates in Florida's prison system, about 3,000 inmates are known to have HIV/AIDS. Some of the inmates enter prison with documented HIV/AIDS and others are diagnosed while incarcerated. According to the Department of Corrections, about 100 HIV-positive inmates leave Florida's prisons each month.

II. Differences Between Prisons and Jails
There are common misconceptions about the nature of jails and prisons; often the terms are used interchangeably.

Prisons
Funded and operated by the Department of Corrections  
Have an average length of stay between three and five years
Are mandated to provide a level of care commensurate with community standards
Have a less transitional population than jails
Are mandated to test each inmate for HIV within 60 days of release
Jails
Are operated and funded by local county governments, often the local Sheriff's Office
Have an average length of stay of 23 - 46 days
House inmates for not more than a year (if sentence is longer, the inmate is transferred to a DOC prison)
Have a very transitional population
Are provided with guidelines for health care, but are not mandated to provide a certain level of care
Are not required to test inmates for HIV, unless they have been arrested for a sex-related crime
Approximately 50% of inmates are released within 48 hours
The Florida Legislature funds DOC to house, feed and provide health care to its inmates, while jails rely solely on their local government for operating funds. The quality and amount of health care and support services vary from jail to jail. Some smaller, rural county governments are not able to provide more than the basic services, while the larger county jails may provide expanded services.
Difference between prisons and jail

III. Florida DOH Corrections Programs 
The following is a description of the various programs that the DOH is currently funding to provide support services to HIV-infected inmates:

Pre-Release Planning Program (PRPP)
The DOH currently contracts with the DOC to provide pre-release planning services to HIV-infected inmates preparing to return to their communities. The PRPP includes all correctional facilities and some transitional programs, such as work camps. Funded through Ryan White Part B, the PRPP is responsible for offering pre-release services to all known HIV-infected prisoners in Florida Department of Corrections facilities. The DOC employs five pre-release planners who are divided among three regions in the state to effectively reach and serve all inmates prior to release.   The pre-release planners provide services directly to the inmate within six months of their end-of-sentence date to determine the community to which the inmate is returning and what type of services he/she will need. The pre-release planner will contact at least one to two social service agencies or medical providers to connect the client to the care system prior to their release. Upon an HIV-infected inmates' release from a DOC facility, they are given a copy of their medical records (if requested) and a 30-day supply of medication. Program staff will follow up with the ex-offender and/or provider after one month to determine if the initial medical or social service appointment was kept.  In November 2007 the PRPP added a community linkage coordinator to the program to assist inmates returning to the Miami-Dade and Broward area with transitional services. The Miami-Dade and Broward counties receive 33% of the HIV-infected inmates back to their community, highlighting the need for additional linkage services. In August 2012 the PRPP added a community linkage coordinator to the program to assist inmates returning to the Orange county area. Each community linkage coordinator provides assistance to these former inmates for up to one year.
In 2014, approximately 33,000 inmates were tested for HIV in Department of Corrections facilities. The PRPP served 899 inmates who were HIV-positive and reported that 69% of those inmates kept their initial medical or social services appointment made by the pre-release planner. In Miami-Dade, Broward and Orange counties, where the Community Linkage Coordinator (CLC) is located, the linkage success rate in 2014 was 93%.


(The following pdf's open in a new window and are under 5mb in size)

Jail Linkage Programs
The DOH currently funds 15 county health departments to implement transitional services in their local jails. The jail linkage programs are located in Alachua, Collier, Duval, Hillsborough, Lee, Manatee, Miami-Dade, Palm Beach, Pasco, Pinellas, Polk, St. Lucie, and Volusia counties, with an additional unfunded program in Monroe County. These programs include: counseling and testing for HIV/AIDS, Tuberculosis, hepatitis, and STDs; prevention education; pre-release planning for inmates; and follow up services to ensure the releases are still in care in their respective counties. Jail linkage staff often provide STD education sessions with inmates followed by voluntary HIV testing.
(The following pdf's open in a new window and are under 5mb in size)
** If you are interested in additional information, please contact the Corrections Specialist, at (850) 245 – 4444, extension 2505.