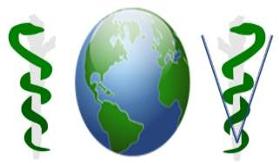 The One Health concept arose from the realization that human health and animal health are inextricably linked and that a holistic approach is needed to understand, to protect, and to promote the health of all species. Whether it is emerging infections diseases, antibiotic resistance, globalization, natural disasters, or climate  change, human and veterinary medical communities must work together to successfully combat the serious health threats of the 21st century. One Health seeks to improve communication and encourage collaboration between veterinarians, physicians, environmental scientists and public health professionals to find multidisciplinary solutions to these shared challenges. This newsletter was created to lend support to the One Health Initiative and is dedicated to enhancing the integration of animal, human, and environmental health for the benefit of all by demonstrating One Health in practice.
Current Issue - Fall
Fall 2013-Volume 6 Issue 4 (PDF 1 MB)
In this issue:
Vaccines against diseases transmitted from animals to humans
An analysis of the linkages between public health and ecosystem integrity
In Memoriam, James Steele
ProMED Fall 2013 outbreak roundup
Brief Items in One Health
Coming Events     
Recent One Health Publications
Summer - Issue
Summer 2013-Volume 6 Issue 3 (PDF 1 MB)
Summer 2013-Text only version (PDF 81 KB)
In this issue:
One Health: The Environment
Land use and Roosting Ecology Reveals Links to Nipah virus Epidemiology
Rabies in Taiwan After 50 years-in Wildlife
One health Approach to a Mobile Medical Unit in Pasco County, FL
Outbreak reports from Around the World, 2nd Quarter 2013
Hendra virus Vaccine: A Classical Example of One Health
An Account of Recent One health Actions
Brief Items in One Health
Coming Events
Recent One Health Publications
Spring Issue
Spring 2013-Volume 6 Issue 2 (PDF 1 MB)
Spring 2013-Text only version (PDF 87.7 KB)
In this issue:
The Novel H7N9 Influenza A Virus: Its Present Impact and Indeterminate Future
One Health Human-Animal Comparative Medicine Presentations—Asthma
The Wildlife Health Event Reporter— A Surveillance and Communication Tool
Study Shows Human-Wildlife Microbe Exchange and Multidrug Resistance in Wildlife in Protected Areas in Africa
Excerpt from: One Health, Food Security, and Veterinary Medicine
One Health Initiative Advances Care for Humans, Animals, and the Environment
ProMED Outbreak Reports, First Quarter 2013
Brief Items in One Health
Coming Events
Recent One Health Publications
Winter Issue
Winter 2013-Volume 6 Issue 1 (PDF 1 MB)
Winter 2013-Text only version (PDF 84 KB)
In this issue:
Why physicians should be interested in One Health
Advance One Health or impede One Health—an opinion
Human-driven environmental change influences malaria trans-mission
A need for a One Health approach to anthrax surveillance and control
Coughs and sneezes, bats, birds, pigs, and you
ProMED-mail outbreak reports, September-December 2012
The new United States Food and Drug Administration (FDA) Food Safety Modernization Act
Opportunities in One Health
Coming Events
Recent One Health Publications
One Health Resources
One Health Initiative: http://www.onehealthinitiative.com
One Health Commission: http://www.onehealthcommission.org/
Centers for Disease Control and Prevention - Confronting Infectious Diseases in an Interconnected World: People, Animals, and the Environment: http://www.cdc.gov/nczved/framework/
Contact Us
Under Florida law, e-mail addresses are public records.  If you do not want your e-mail address released in response to a public records request, do not send electronic mail to this entity.  Instead, contact this office by phone or in writing.
To subscribe to the One Health distribution list, please e-mail OneHealth@doh.state.fl.us.
To submit articles or comments to the editor, please e-mail OneHealthEditor@doh.state.fl.us.
*Note: This page contains materials in the Portable Document Format (PDF). The free Adobe Reader may be required to view these files. All documents on this page are PDFs under 1 MB unless otherwise noted, and open in a new window.