skip to content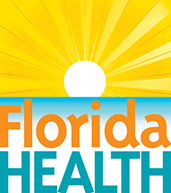 It's a New Day in Public Health.
The Florida Department of Health works to protect, promote & improve the health of all people in Florida through integrated state, county, & community efforts.
skip to content
Professional Materials
TB Control Section
 

Fax

850-921-9906
 

Mailing Address

Florida Department of Health 

4052 Bald Cypress Way, Bin A-20 

Tallahassee, Florida 32399 
The information within these publications is designed to bring knowledge to professional providers regarding Tuberculosis. If you are a non-professional who has made your way to this page in error please access our publications page for the general public.
Downloadable Materials
TB Respiratory Protection Program in Health Care Facilities - Administrators Guide  (September 1999), also can be downloaded from NIOSH.
About Tuberculosis Precautions for Law Enforcement, Correctional, Parole and Probation Employees (Channing L. Bete Co.) (link to current document): Gives staff a better understanding of TB, its symptoms, and how it's spread, thus empowering them to protect themselves from infection.  Advocates reporting signs of TB disease, following proper infection-control procedures, and cooperating with medical staff.  Includes a self-test readers can complete, sign, date, and hand in to verify they've received the information.
 
Interactive Core Curriculum on Tuberculosis, What the Clinician Should Know CD ROM Edition (2004) (link to current document): Training guide on clinical and public health aspects of TB control. May be used for professional licensure credits as self-study program through CDC's distance learning program and is also available on-line from CDC.
 
TB Information Guide (link to current document): CD-ROM containing TB educational materials; major TB guidelines; MMWRs; surveillance reports and slide sets. Can also order via CDC with on-line order of many more materials.
 
Taking Precautions Against Tuberculosis-Healthcare Staff Handbook (2001) (link to current document): TB and respiratory protection training handbook for health care staff. "An interactive training tool with basic step-by-step instructions for front-line staff. Reader-friendly text-supported by note-taking areas, problem-solving exercises, evaluation fill-ins, and a training log. Covers identifying, evaluating and treating TB patients, and the proper use of PPE." 31 pages
 
TB Targeted Testing and Treatment for Latent TB Infection (LTBI) 2005 (link to current document): Revised guidelines for targeted testing and treatment for LTBI in a handy laminated brochure.  Information comes in two different forms: pocket edition and one page information card.
Audio and Visual Materials
The following are available to professionals free of charge and must be requested directly from the Department of Health by using our handy order form. This form is in .pdf format and must be viewed using Adobe Acrobat Reader. Get it for FREE from Adobe by visiting www.adobe.com
Audience: Professionals-Overview/Orientation - (9 parts) Disk Sets SP 1-5 and SP 6-9
Satellite Primer on Tuberculosis-Part 6: Contact Investigations for Tuberculosis
Audience: Health care staff who work on the frontlines of TB prevention and control, including public health outreach workers, nurses and supervisors.
Length: 120 minutes  
Producer: CDC/Francis J Curry National TB Center
Description:   Provides information about goals of a contact investigation and steps required to conduct one such as medical record review, interview of index patient and field investigation.  Also included: risk assessment for transmission, priority of contacts, testing of high-priority contacts, appropriate treatment and follow-up care, concentric circle approach and evaluation of contact investigation activities.  Each module comes with a workbook.
Languages: English
Satellite Primer on Tuberculosis-Part 7 & 8: Confidentiality in Tuberculosis Control and Tuberculosis Surveillance and Case Management in Hospitals and Institutions
Audience: Health care staff who work on the frontlines of TB prevention and control, including public health outreach workers, nurses and supervisors.
Length: 120 minutes  
Producer: CDC/Francis J Curry National TB Center
Description:   Provides information on specific situations in which a health care worker needs to consider and protect the rights of TB patients, developing trust with the patient, limiting disclosures, negotiating conflicts, and following due process.  The surveillance module will provide health care workers information on conducting TB surveillance and case management in hospitals and institutional settings including the process for identification of suspected or confirmed TB cases by routine case reporting and by active case finding through periodic visits to laboratories and pharmacies. Additional information will be provided on review of patient medical record, preparing for initial interview, establishing good relationship with the patient, beginning contact investigation, assessing patient needs and planning for patient follow-up care and discharge.   Each module comes with a workbook.
Languages: English
Satellite Primer on Tuberculosis-Part 9: Patient Adherence to Tuberculosis Treatment
Audience: Health care staff who work on the frontlines of TB prevention and control, including public health outreach workers, nurses and supervisors.
Length: 120 minutes  
Producer: CDC/Francis J Curry National TB Center
Description:   This module describes methods the health care worker can use to get to know their patients, assess their ability and willingness to adhere to treatment, use  methods to improve patient adherence, and solve common problems that arise during treatment.  Also included is advise on the use of legal remedies to non-adherence when less restrictive methods have been exhausted and a patient does not cooperate with public health officials.  Each module comes with a workbook.
Languages: English
Audience: Professionals-Employee Health & Workplace Safety - Disc Sets E/WS-1 and E/WS-2
Respirators: Your TB Defense
Audience:  Staff providing care to TB suspects or active disease clients
Length:  22 minutes
Producer: National Institute for Occupational Safety & Health
Description: Loretta Swit hosts program designed to educate health care workers and others on proper protection.
Language:  English
View on-line:  NIOSH-TB Defense
 
TB Respiratory Protection: Administrator's Review
Audience:  Staff providing care to TB suspects or active TB disease clients and supervisory staff setting up infection control programs
Length:  26 minutes
Producer: National Institute for Occupational Safety & Health
Description: Loretta Swit hosts program designed to educate and take you step-by-step through developing a respiratory protection program for tuberculosis.
Companion material: NIOSH TB Respiratory Protection Program in Health Care Facilities - Administrators Guide  (September 1999) see printed materials order form or download from NIOSH-Administrators Guide
View on-line:   NIOSH-Administrators Review
Audience: Professionals-Field Workers in TB - Disc Set FW
Effective Interviewing for Contact Investigation
Audience:  Staff providing contact investigation interviews to TB disease/infected clients
Length:  67 minutes
Producer: Centers for Disease Control and New Jersey National TB Center
Description: Demonstrates successful interviewing strategies with TB patients and is designed to enhance the knowledge and skills of health care workers who are responsible for conducting TB interviews with patients as part of contact investigations.
Language:  English
An Introduction to DOT Fieldwork: Increasing the chances for successful outcomes when administering Directly Observed Therapy for TB 
Audience:  Staff providing DOT to TB disease/infected clients
Length:  22 minutes
Producer: NY State Heath Dept
Description: Dr. Rogers visits with Alex, TB patient and  Russian immigrant who is being released from the hospital.  Alex is no longer infectious but will require DOT for the course of his treatment. Michelle, his DOT worker is introduced to Alex and they set time to visit him at home before he goes to work.  They review his medications, possible side effects, clinic visits, medication log and incentives and enablers.  Michelle also does follow-up on a homeless shelter contact investigation and makes arrangements with Sean to meet for twice weekly DOPT for Latent TB Infection.  His concerns are confidentiality so they meet in the park.  Personal safety issues are reviewed each time Michelle visits with the clients in the field. 
Language:  English
Leaving to Return: A Safe Day in the Life of a Public Health Field Worker 
Audience:  Public Health Field Workers
Length:  18 minutes
Producer: NY State Heath Dept
Description: Tom, a new public health TB field worker, gets safety tips from his supervisor before going out on two visits. Visit one is to a family for a contact investigation follow-up. Tom encounters a dog, hostile husband and possible spousal abuse situation.  Visit two is a DOT field visit to a high rise apt in a rough neighborhood. Issues such as pre-planning your field visits, maps and alternate routes, understanding public transportation, use of cell phone and phone cards, dealing with dogs, checking out neighborhood, vehicle maintenance, appropriate dress, avoiding confrontations, documenting trouble spots, signing out, carrying proper ID and paperwork are all discussed.
Language:  English
A Day in the Life of a DOT Worker 
Audience:  Staff Performing DOT
Length:  17 minutes
Producer: Francis J. Curry National TB Center
Description: Follow a San Francisco DOT worker on a typical day.  Important concepts such as incentives, confidentiality, and substance abuse are discussed.
Language:  English
Audience: Professionals-Correctional Settings - Disc Set C
TB Control in Prisons and Jails
Audience:  Staff working in and with correctional facilities
Length:  20 minutes
Producer: NY State Heath Dept
Description:  Prison setting-team effort of inmates, officers and medical staff to control TB in the facility.  Officer Williams investigates Inmate Johnson's illness and refers to him medical.  Inmate Johnston is diagnosed with active TB disease.  The story follows his isolation, medical evaluation, treatment, respiratory precautions, contact investigation, inmate and staff PPD testing and follow-up testing, discharge planning, employee training and directly observed therapy.  The story also emphasizes the need for cooperation between administration, medical and classification.  Prison, jail and county health department staff will all benefit from viewing this video.
Language:  English
Audience: Professionals-Clinicians
Pediatric TB for the Private Provider
Audience:  Professionals/Clinicians
Length:  Interactive
Producer: Southeastern National Tuberculosis Center
Speakers: Jeffrey Starke, M.D., Robert M. Lawrence, M.D., Ana M. Alvarez, M.D., Amina Ahmed, M.D.
Description:  Provides information and tools to:

Screen children who may have latent or active TB
Improve patient care
Improve practice efficiency
Appropriately test children who need to be tested for latent TB infection
Diagnose and treat children with latent or active TB
Understand the general guidelines for the control of TB

Language:  English
Continuing education available
-