skip to content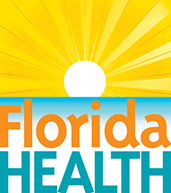 It's a New Day in Public Health.
The Florida Department of Health works to protect, promote & improve the health of all people in Florida through integrated state, county, & community efforts.
skip to content
Varicella (Chickenpox)
Contact the Florida Department of Health
 

Mailing Address

Florida Department of Health 

4052 Bald Cypress Way 

Tallahassee, FL 32399 
Chickenpox is a very contagious disease caused by the varicella-zoster virus (VZV). It causes a blister-like rash, itching, tiredness, and fever. The rash appears first on the stomach, back and face and can spread over the entire body causing between 250 and 500 itchy blisters. Chickenpox can be serious, especially in babies, adults, and people with weakened immune systems. The best way to prevent chickenpox is to get the chickenpox vaccine.
Symptoms
Transmission
Prevention
Symptoms include:
Blister-like rash
Fever that lasts about 4 to 6 days
Itching
Tiredness
Certain groups of people are more likely to have more severe illness with serious complications. These include adult, infants, adolescents, pregnant women, and people have a weakened immune system. If anyone develops symptoms that look like chickenpox, contact your health care provider.
It is spread from person to person by direct contact or through the air from an infected person's coughing and sneezing. Chickenpox can be spread for 1-2 days before rash starts and until all blisters are crusted or no new lesions appear within a 24-hour period. It takes between 10-21 days after contact with an infected person for someone to develop chickenpox.  
If I have been vaccinated, can I still get chickenpox?
Yes. About 15%–20% of people who have received one dose of chickenpox vaccine do still get chickenpox if they are exposed, but their disease is usually mild.   Two doses of varicella vaccine are now routinely recommended. The first dose can be given at 12 months of age and the second dose between 4-6 years of age.
Varicella Surveillance Summary
April 2018
State varicella activity:
Seventy-one confirmed and probable varicella cases were reported among 22 counties in April.
The number of reported varicella cases was similar to March and was slightly above the April five-year average.
From January 1, 2018 through April 30, 2018, 232 cases of varicella were reported among 44 of Florida's 67 counties.
A decreasing trend in the number of confirmed and probable cases of varicella reported annually in Florida was observed from 2008-2014. Although the number of cases was higher than the previous five years, overall fewer cases have been reported in 2018 than at this time in 2017. Increased varicella activity is expected for the spring months.
In April, no new outbreaks were reported. An outbreak of varicella was reported in a school in March; 19 cases were identified and the outbreak is now closed.
In April, children aged less than one year old had the highest incidence of varicella. This is consistent with what has been observed thus far in 2018.
Vaccination is the best way to prevent varicella infection. In April, 64% of cases were not up to date on their varicella vaccinations or had unknown vaccination status. In general, those who receive at least one dose of varicella vaccination, even if they later develop disease, have less severe outcomes than those who have never been vaccinated. In April, cases who were up to date on their vaccinations or had unknown vaccination status were most likely to visit the emergency department.
To learn more about varicella, please visit http://www.floridahealth.gov/varicella.
National varicella activity:
Varicella incidence decreased significantly following the vaccine becoming available in 1995 and has continued to decrease since 2006 when recommendations changed from one to two doses of varicella vaccine.


From 2006 –2015 all age groups saw a significant decrease in incidence with the largest decline in children age 5-9 years and age 10-14 years.

Although varicella is not reportable in all states and therefore not all states report varicella cases to the Centers for Disease Control (CDC), based on available data the number of varicella cases nationally has steadily decreased each year from 2012-2015.
*Note: This page contains materials in the Portable Document Format (PDF). The free Acrobat Reader may be required to view these files.