skip to content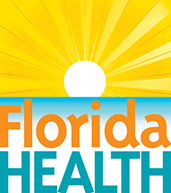 It's a New Day in Public Health.
The Florida Department of Health works to protect, promote & improve the health of all people in Florida through integrated state, county, & community efforts.
skip to content
West Nile Virus
Contact the Florida Department of Health
Mailing Address

Florida Department of Health

4052 Bald Cypress Way

Tallahassee, FL 32399
West Nile virus (WNV) is a mosquito-borne flavivirus that causes mild to severe illness. It was first identified in Uganda in 1937. WNV was first introduced to the United States in 1999 in New York and reached Florida in 2001.  Since its initial detection, human cases of WNV have been reported in all U.S. states with the exception of Alaska and Hawaii. The virus is now considered endemic in the U.S., with annual epidemics in some parts of the country, peaking in the late summer months.
SYMPTOMS AND TREATMENT
TRANSMISSION
WEST NILE VIRUS OCCURRENCE IN FLORIDA
RESOURCES AND REFERENCES
Most West Nile virus infections (approximately 80%) are asymptomatic.  In those people that do develop symptoms, most experience a mild illness termed West Nile Fever (WNF) that is characterized by headache, fever, pain, and fatigue.  Less than 1% of infected people develop the most severe form of disease, neuroinvasive WNV, which may involve meningitis and encephalitis and can cause irreversible neurological damage, paralysis, coma or death.   Symptoms typically appear between 2 and 14 days after the bite of an infected mosquito.  People over the age of 50 and individuals with weakened immune systems (especially transplant recipients and HIV infected individuals) seem to be at increased risk for severe disease.
There is no specific treatment for WNV, and most mild infections are typically overcome with little or no medical intervention within a matter of weeks. An effective vaccine has been developed for horses, however research for a human vaccine continues.
The peak period of transmission in Florida is July through September. Since its introduction, WNV activity has been identified in all 67 of Florida's counties. After the 2003 peak, the number of human cases gradually decreased over the years from 2004 to 2009 until it started showing an increase in the number of cases in 2010. Dry environmental conditions and herd immunity in bird populations may have contributed to the low number of cases during 2006-2009.
The natural cycle of WNV involves several species of Culex mosquitoes and wild birds. It can cause high rates of mortality in certain families of birds, especially crows and jays.  Occasionally, an infected mosquito will bite a human or animal (particularly horses) and cause disease. The virus can also be transmitted to humans via contaminated blood transfusions and a few cases have also been reported involving intrauterine transmission.  Since 2003, all blood donations are screened for the presence of WNV prior to transfusion.
Enlarge graph of Florida Aquired Human Cases of WNV, 2001-2012
2012 saw a national outbreak of WNV illness with the highest number of cases reported since the 2003 peak. The state of Texas reported 33 percent of all WNV illness cases with all lower 48 states reporting activity. The 2012 outbreak likely resulted from many factors, including higher-than-normal temperatures that influenced mosquito and bird abundance, viral replication in host mosquitoes, and interactions of birds and mosquitoes. 2012 represents the second highest year of record for WNV illness in Florida focused in Duval County and the Panhandle.