Skip Global navigation and goto content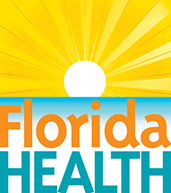 It's a New Day in Public Health.
The Florida Department of Health works to protect, promote & improve the health of all people in Florida through integrated state, county & community efforts.
Skip MegaMenu and goto content
Radiation Training Courses
Contact the Bureau of Radiation Control
 

Fax

850-487-0435
 

Mailing Address

Bureau of Radiation Control 

4052 Bald Cypress Way Bin C21 

Tallahassee, FL 32399-1741 

24 Hour Emergency: 407-297-2095 
The Bureau of Radiation Control has offered a variety of radiation training courses over the years, some of which are available for a limited time, and some of which are ongoing. A brief description of these is provided below, along with links for further information. All training is currently grant funded, and free-of-charge.
Current Classes
RADIATION RESPONSE VOLUNTEER CORPS (RRVC)
(1 day course, in Florida)
The Bureau has taught a one-day class in multiple cities throughout Florida for several years. The training, which is funded by a grant from the CDC, is for professionals who volunteer to assist with using a portal monitor to screen a population for contamination after a large scale radiological event, such as a nuclear power plant accident or the detonation of a "dirty" bomb.  For more information, visit the
RRVC course registration page.
  To request a class, please contact the local Medical Reserve Corp coordinator in your region.  The MRC coordinator will then contact the Bureau to coordinate a class date and location, which we will post on the RRVC page linked above, so students can register for the class.
Previously Offered Classes
(No registrations being accepted.)
REAC/TS Courses
EMERGENCY MANAGEMENT OF RADIATION ACCIDENT VICTIMS
(1.5 day course)
The Bureau originally sponsored this class in twelve Florida cities in  2010 and 2011. No current classes are being offered. The training is intended for medical personnel who need to recognize the symptoms of radiation exposure and/or treat the victims of a radiological event, including a nuclear power plant accident, or the detonation of a radiological dispersal device (dirty bomb). Visit the course registration page for more information. No registrations are currently being accepted.
RADIATION EMERGENCY MEDICINE
(3.5 day course, at REAC/TS in Tennessee)
This advanced 3.5-day course, offered by the Bureau in 2011 and taught at REAC/TS in Tennessee, builds upon the 1.5 day awareness course, and is intended for Physicians, Nurses, Nurse Practitioners and Physician Assistants who may be called upon to provide emergency medical care following a radiological or nuclear accident. This advanced course may also be relevant for Paramedic Instructors but is generally not intended for pre-hospital responders. Priority registration was given to those professionals who completed the 1.5 awareness course in 2010 and 2011.
The course emphasizes the practical aspects of initial hospital management of irradiated and/or contaminated patients through lectures and hands-on practical exercises with real radioactive material contamination. The course begins with a discussion of the fundamentals of radiation physics, radiation detection/measurement/identification, prevention of the spread of contamination, how to minimize radiation dose to victims and providers, and the role of Medical/Health Physicists in caring for contaminated victims. Other topics include early evaluation and treatment of the acute radiation syndrome (ARS), acute local injuries, cutaneous injuries and combined injuries. Introductions to common sources of ionizing radiation, radiological/nuclear terrorism and hospital preparedness are also provided. (24.5 hours CME credit)
All classes are completed, and no new applications are being accepted. Attendees of this advanced training course were expected to provide additional medical support to the State during a radiological response, particularly in the area of treatment of internally and externally contaminated victims.
HEALTH PHYSICS IN RADIATION EMERGENCIES
(4.5 day course, at REAC/TS in Tennessee)
This 4.5-day course, offered by the Bureau in 2011, is designed primarily for Health Physicists (HP), Medical Physicists (MP), Radiation Safety Officers (RSO) and others who have radiation dose assessment and/or radiological control responsibilities. Enrollment was limited to those who took the 1.5 day Radiation Emergency Medicine awareness course in Florida in 2010 and 2011.
The course presents an advanced level of information on radiological/ nuclear event reconstruction, dose assessments/estimations and integration of the physics discipline with medicine. The course provides the basis for HPs, MPs and RSOs to interact with and provide advice and recommendations to medical practitioners for the diagnosis and treatment of radiation injuries and illnesses. Topics related specifically to medicine include acute local and total body radiation exposure, internal and external contamination and combined injuries. Other topics covered include internal and external dosimetry, bioassay techniques and public information management. Demonstrations, laboratory exercises and group problem-solving sessions complement the didactic presentations. It is recommended that participants have a basic understanding of radiation sciences before attending this course. (32 hours AAHP credit)
All classes are currently completed and no new applications are being accepted. Attendees of this training were expected to provide additional health physics support to the State during a radiological response, particularly in the area of population monitoring and treatment of radiologically contaminated victims.
*Note: This page may contain materials in the Microsoft Word (DOC) format.  The free
Microsoft Word Viewer
may be required to view these files.