skip to content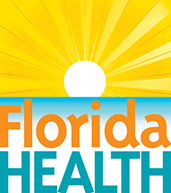 It's a New Day in Public Health.
The Florida Department of Health works to protect, promote & improve the health of all people in Florida through integrated state, county, & community efforts.
skip to content
CEHP Renewal
Contact the Florida Department of Health
I'm Certified, Now What?
Once an individual is certified, they are required to obtain 24 continuing educational hours (CEH) or contact hours of training, during a two-year cycle, for each primary program area for which they are certified.  CEH's are provided by a variety of trainings related to the environmental health subject area, which are offered by a wide variety of sponsor groups and government entities through training and conference opportunities.  CEH's can be obtained by participating in person training presentations, by completing online educational courses, and some environmental health journals with specific article quizzes for their members.
Contact Hours For Renewal: 
Are you looking for contact hours in Environmental Health to renew your credential? Are you ready to renew and want to make sure your contact hours are approved for the courses you attended or plan to attend/complete? If so, please review the listing of continuing education courses for the 2017-2019 renewal cycle, please review the listing of continuing education courses CEHP Training 2017-2019 pdf, updated 8/30/2019. 
How Are Contact Hours Or Continuing Educational Units (CEUs) Determined?
An itemized agenda must be submitted to the program office 30 days in advance of the training/education and reviewed by the Certification Program Manager or their designee to determine the amount of CEHs that can be awarded to attendees. 

 For every one hour of continuing education requested, one clock hour (60 minutes) of time spent in training is required.  We do not count time spent for registration, welcomes, breaks, lunch or exam time toward the CEH awarded.  In general, conference calls, discussions, and meetings and do not count for continuing education or CEHs, unless there is a specific training component reviewed and approved in advance.  

Examples of subject areas that are acceptable include, but are not limited, to Sewage, Water, Super Act, Food Safety and Sanitation, Group Care, Tanning, Mobile Home & RV Parks, Migrant Labor, Biomedical Waste, Body Art, Tattooing, Sanitary Nuisances, Certification, Storage Tanks, GIS, GPS, Sanitary Nuisances, Beach Water Sampling, Radon and Indoor Air Toxins, and more.  In addition, epidemiology training as it relates to environmental health include, but are not limited to, communicable disease control and investigations, Lead (Pb) investigations, food borne illnesses, water borne illnesses, enteric diseases, aquatic toxins, rabies, arbovirus, rodents, ticks, and bats and other vectors or vermin.

Staff providing the education/presentation cannot receive CEH's for the time they are presenting the training.

The group, sponsor, or course provider of the continuing education or training event is responsible for providing or issuing a certificate of attendance with the total approved CEHs received or some form of written statement to the attendee that the attendee can maintain for their CEH records as proof of receipt of the CEHs.  The Certification Program will not issue certificates to attendees for CEH's for approved agendas.
Special note: Certain annual mandatory trainings required for DOH employees, such as Violence in the Workplace, Equal Opportunity Awareness, and DOH Code of Ethics are not approved for CEH's. 
As per the requirements of Chapter 381.0101, Florida Statutes and Chapter 64E-18, Florida Administrative Code, your Environmental Health Professional Certification for Onsite Sewage and/or Food Safety and Sanitation, will expire September 30, 2017. If you desire to renew your certification, please complete an Application for Renewal of Environmental Health Professional Certification, DOH Form 4101 pdf. Include all continuing education training received during the past two years. Use a blank sheet of paper if additional space is necessary. A minimum of 24 hours per primary program area is required for renewal. The following is an example of prorating of Contact Hours for First-time CEHP Renewals:
| | |
| --- | --- |
| If you were initially certified before October 1, 2017 | 24 hours are required per program area for renewal |
| If you were initially certified between October 1, 2017 and March 31, 2018 | 24 hours are required per program area for renewal |
| If you were initially certified between April 1, 2018 and September 30, 2018 | 18 hours are required per program area |
| If you were initially certified between October 1, 2018 and March 31, 2019 | 12 hours are required per program area |
| If you were initially certified between April 1, 2019 and September 30, 2019 |  6 hours are required per program area |
You may count training received within the semi-annual period in which your certification began. For example, if you became certified in February of 2018, you could count any training received within the six-month pro-ration period October 2017 through March 2018 and through to September 30, 2019. Remember, your prerequisite courses can count towards your continuing educational hours for your first renewal.
Return the completed form along with the appropriate renewal fees, $25.00 per programmatic area, to the
Department of Health,
Facility Programs Section,
4052 Bald Cypress Way, Bin A-08,
Tallahassee, Florida 32399-1710,
Attention: Environmental Health Professional Certification.
Your renewal will be processed and a certificate returned to you as quickly as possible via e-mail.  If you are a county health department employee, please write the name of the county health department under employer (example: Leon County Health Department), please do not just write "State of Florida."   
If you are a Registered Sanitarian (RS), Registered Environmental Health Specialist (REHS), or Register Environmental Health Professional (REHP) with the Florida Environmental Health Association (FEHA) or the National Environmental Health Association (NEHA) complete the application and attach proof of your current registration.
All renewal applications and payments must be postmarked no later than the close of business on September 30, 2019.