skip to content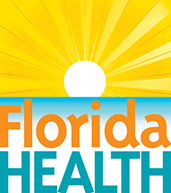 It's a New Day in Public Health.
The Florida Department of Health works to protect, promote & improve the health of all people in Florida through integrated state, county, & community efforts.
skip to content
Initial Application Process for CEHP
Contact the Florida Department of Health
If you would like to become a CEHP here is how you can apply: 
To qualify to sit for the exam, applicants must have graduated from an accreditied 4-year college or university with a degree or major coursework in public health, environmental science, environmental health, or a physical or biological science.  
Major coursework must have at least 30 semester hours or 40 quarter hours of coursework in science. A review of applicants "official transcripts" will determine if the required hours of coursework are met. Transcripts are due at the time of application. For more information on educational qualifications, please go to rule 64E-18.003Florida Administrative Code (FAC).
Completed applications must be submitted to the Department with the applicable fees. The fee for the application and examination for one primary program area is $25 and the fee for the certification in the primary program is $25. All fees are due at the time of initial application. The certification fee is prorated, when submitted during the second 12 months of the two year cycle (sample two year cycle: October 1, 2018 through September 30, 2020). Please contact the Department prior to mailing your application, to determine where you are in of the two year cycle. In addition, applicants seeking to take the exam for both primary program areas (OSTDS and Food) shall submit an additional $10, for the second certification exam area and the applicable certificate fee. Applications are to be submitted and received at least 60 days before the anticipated test date.
Complete an initial application form DH Form 4100 pdf
Submit your OfficialUndergraduate College/University Transcripts 
Transcripts must be from a United States (U.S.). Accredited Institution (link to Accredited Postsecondary Institutions).
We accept secure electronic transcripts directly from the transcript company or college.
If the applicant graduated from a non-accredited university outside of the United States (U.S), an original unopened evaluation from a third party evaluation service, such as but not limited to, Josef Silney & Associates or World Education Services, must be submitted in lieu of the transcripts. The evaluation shall indicate if the bachelor's degree is the equivalent of a bachelor's degree earned at an accredited institution of higher education in the U.S. and list the courses, including the number of credit hours for each.
     3. Total Applicable Fees (Only Check or Money Order) 
          a. After 10-1-2017
               i. $50 for initial certification in one program
               ii. $60 for initial certification in both programs
          b. After 9-30-2018 and exam taken before 10-1-2019
               i.  $37.50 for initial certification in one program
               ii. $47.50 for initial certification in both programs
     4.  Mail the completed packet, with the appropriate fees, and have  official transcripts mailed to the address below:

Department of Health,Facility Programs Section
4052 Bald Cypress Way, Bin A08
Tallahassee, Florida 32399-1710
Attention: Environmental Health Professional Certification.
NOTE: If you already have a certification as a Registered Sanitarian (RS) or Registered Environmental Health Specialist (REHS) through the National Environmental Health Association (NEHA ) or the Florida Environmental Health Association (FEHA), you can apply certification through reciprocity.  Simply provide a copy of your RS or REHS credential with your application. In addition, there are a couple additional exemptions listed in 381.0101(5), FS.  If you do not have an RS, REHS, or are not listed in the exemption language of the statute, then you must apply for certification through exam.