skip to content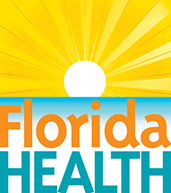 It's a New Day in Public Health.
The Florida Department of Health works to protect, promote & improve the health of all people in Florida through integrated state, county, & community efforts.
skip to content
Florida Health Grand Rounds
Florida Health Grand Rounds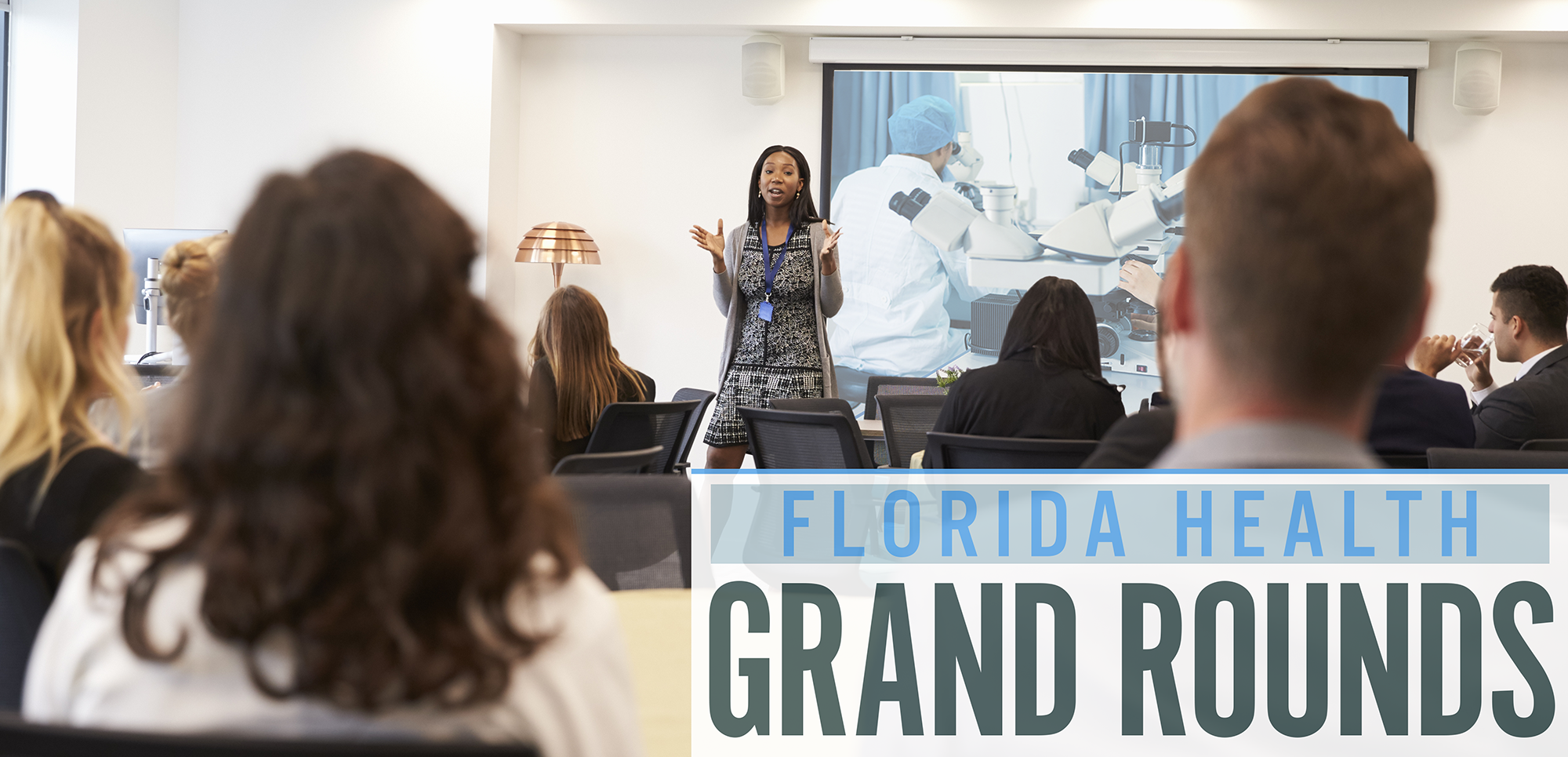 The Florida Health Grand Rounds is a monthly webinar presentation given by a researcher from one of Florida's colleges or universities and hosted by the Florida Department of Health. The topics have a broad focus, touching on emerging, innovative, and cross-cutting areas of public health. Florida Health Grand Rounds provides an opportunity for Florida researchers to highlight and share their work with department staff, leading to a more efficient transition into public health practice. Department staff as well as researchers and staff from Florida's colleges and universities are invited to attend.
Next Presentation - November 12, 2019
Presentation by David Loewenstein, PhD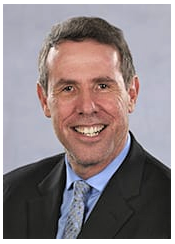 Novel Cognitive Stress' Test Paradigms, Biomarkers, and Detection of Early Alzheimer's Disease
      Dr. David Loewenstein, is a board-certified neuropsychologist, the Director for the Center for Cognitive Neuroscience and Aging (CNSA), and a Professor of Psychiatry and Behavioral Sciences at the University of Miami Miller School of Medicine.
      Dr. Loewenstein is considered a leader in the field of neuropsychology and its interface with brain biomarkers of Alzheimer's Disease and related disorders. He has been at the forefront of the development of novel cognitive and functional assessment measures that are used nationally and internationally, as well as groundbreaking work relating cognitive neurosciences to brain biomarkers such as amyloid PET, MRI imaging and other imaging modalities. He has over 200 peer-reviewed papers and book chapters and has been continuously funded by the National Institutes of Health (NIH-NIA.). His work has also been supported by Ed and Ethel Moore Grants from the Florida Department of Health. He plays a major role in the 1Florida Alzheimer's Disease Research Center.
Join us to learn more about:
Understanding the importance of early detection of Alzheimer's Disease (AD).
Examining the importance of cognitive stress tests and detection of early AD.
Determining the relationship between cognitive stress tests and brain biomarkers sensitive to early AD.
Register here for Novel Cognitive Stress' Test Paradigms, Biomarkers, and Detection of Early Alzheimer's Disease
Upcoming Presentation Schedule
Past Presentations
Florida Health Grand Rounds is breaking for summer and will resume presentations in the Fall. If you have any topic or speaker suggestions, please email FLHealthGrandRounds@flhealth.gov
Upcoming presentations will take place on the second Tuesday of each month beginning at 10:00 AM EST. 
2019
Nov. 12, 2019 | Novel Cognitive Stress' Test Paradigms, Biomarkers, and Detection of Early Alzhimer's Disease | David Loewenstein, PhD, ABPP/CN

Dec 10, 2019 | Florida's Early Hearing Detection and Intervention (EHDI) Program: Use of 2015-2016 Data to Aid in Evidence-Based Practice | Nikema Peterson, MPH
2020
Feb. 11, 2020
Mar. 10, 2020
Apr. 14, 2020
May 12, 2020
Sept. 8, 2020
Oct. 13, 2020
Nov. 10, 2020
Dec. 8, 2020
Presentation slidesets are available for download by clicking on the titles listed below. Presenter bios are available for download by clicking on the names below.
Oct. 8, 2019 | Strategies to Eliminate Hepatitis C and Identify Patients at Risk of Developing Liver Cancer in Florida | Emmaunel Thomas, MD, PhD, FAASLD  
Sep. 10, 2019 | The Health Effects of Disasters on Children and Seniors: Evidence from Hurricane Katrina | Troy Quast, PhD
May 14, 2019 | Differences in Clinical Outcomes & Quality of Life of Women Diagnosed with Cancer | 

Mary Ann Burg, PhD, LCSW

Apr. 9, 2019 | Injuries and Injury Prevention for Children and Adolescents: Examples From Our Sports Injury Research Study  (additional resources) | Karen Liller, PhD, CPH, FAAAS
Mar. 12, 2019 | Environmental Toxicology Training for African American Residents and Community Leaders Using Participatory-Based Methods (paper)| Alan Becker, PhD, MPH
Dec. 4, 2017 | Paths to Health Equity: Overcoming Health Disparities in Florida | George Rust, MD, MPH, FAAFP, FACPM
Nov. 14, 2017 | Childhood Obesity: The Causes and What We Can Do to Fight It | Michelle Cardel, PhD, RD
Oct. 10, 2017 | Firing on All Ps: Adding the Power of Social Marketing to Health Promotion | Claudia Parvanta, PhD (no recording available)
Apr. 11, 2017 | Florida and the Cancer Moonshot | Christopher R.  Cogle, MD
Mar. 14, 2017 | Is Trust-Commitment the Same as Trust-Adherence? Extending Relationship Marketing Theory into Public Health | John Riggs, DBA
Disclaimer: The opinions and content expressed in the presentations are those of the presenter for educational purposes only and do not necessarily reflect the official policy or position of the Florida Department of Health.
If you have any questions or would like to sign-up to receive Florida Health Grand Rounds announcements, please email FLHealthGrandRounds@FLHealth.gov.