skip to content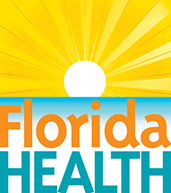 It's a New Day in Public Health.
The Florida Department of Health works to protect, promote & improve the health of all people in Florida through integrated state, county, & community efforts.
skip to content
EMS Advisory Council
Emergency Medical Services Section
 

Fax

850-245-4378
 

Mailing Address

Florida Department of Health 

4052 Bald Cypress Way Bin A-22 

Tallahassee, FL 32399 
The Emergency Medical Services Advisory Council (EMSAC) was created for the purpose of acting as an advisory body to the Emergency Medical Services Section. The specific authority for the council, including membership and duties, is outlined in section 401.245, Florida Statutes.

The council consists of 15 members appointed by the State Surgeon General and Secretary of Health. Members who are typically appointed for four year terms, with the chair being designated by the State Surgeon General and Secretary of Health. Additional members include six ex officio representatives appointed by various other state agency heads.
EMSAC Mission: To facilitate and promote the best emergency medical care to the residents and visitors of Florida.

EMSAC Vision: A uniform EMS system that provides evidence-based prehospital care to the people of Florida and serves as the recognized leader in EMS response nationwide.

EMSAC Values: Customer service and satisfaction, public welfare and safety, collaboration, ethics, quality improvement, evidence-based medicine and education.
Upcoming Advisory Council Meeting Information 
Florida EMS Advisory Council Committees Meeting Agendas and Minutes 
Florida EMS Advisory Council Committees  
Chair:

Jane Bedford
Nature Coast EMS
3876 West Country Hill Drive
Lecanto, FL 34461
(352) 249-4700
(352) 302-8486 – Mobile
janeb@naturecoastems.org

Meeting Information:

Date: November 16, 2015
Time: 5:00pm – 7:00pm
Location: Orlando Marriott Lake Mary,1501 International Parkway, Lake Mary, FL 32746

Agenda:

Meeting Minutes:

Mobile Integrated Healthcare Program








                               

Committee Documents:
Chair:

Carlton Wells
Division of Telecommunications
Bureau of Public Safety
4030 Esplanade Way
Tallahassee, FL 32999
(850) 922-7426
FAX (850) 488-9837
Carlton.wells@dms.myflorida.com
Meeting Information:

Date: November 17, 2015
Time: 10:00am – 12:00pm
Location: Orlando Marriott Lake Mary, 1501 International Parkway, Lake Mary, FL 32746

Agenda:

Meeting Minutes:

Committee Documents:
Chair:

Charles E. Moreland, MPA, Ed.D.
1782 Fiddlers Ridge Drive
Fleming Island, FL 32003
(904) 389-6339
(904) 521-8495
MORELAND@coj.net
Meeting Information:

Date: November 16, 2015
Time: 2:00pm – 4:00pm
Location: Orlando Marriott Lake Mary, 1501 International Parkway, Lake Mary, FL 32746
Agenda:
Meeting Minutes:


                                   
Committee Documents:

Constituency Briefing Presentation
Chair:

Michael Lozano, Jr., MD, FACEP
EmCare, Inc.
17167 US Highway 19 North, Suite 650
Clearwater, FL 33764
(727) 507-2504
FAX (727) 507-3630
(727) 798-8213- Mobile
Michael_lozano@emcare.com
Meeting Information:

Date: November 16, 2015
Time: 2:00pm – 3:00pm
Location: Orlando Marriott Lake Mary, 1501 International Parkway, Lake Mary, FL 32746

Agenda:

Meeting Minutes:                    

Committee Documents:
Chair:

Daniel Griffin, AS, CCEMT-P
4621 NW 46 Court
Gainesville, FL 32606
(352) 494-1158
Djgriffin1@cox.net
Meeting Information:

Date: November 16, 2015
Time: 2:00pm – 4:00pm
Location: Orlando Marriott Lake Mary, 1501 International Parkway, Lake Mary, FL 32746

Agenda:

Meeting Minutes:                                     
                              


             

Committee Documents:
Chair:

Julie Bacon
1008 Hill Island Drive
Oakland, FL 34787
(407) 832-3168
FAX (321) 415-0204
(407) 432-5498 - Mobile
julielbacon@aol.com
Meeting Information:

Date: N/A
Time: N/A
Location: N/A

Agenda:

Meeting Minutes:



                                 

Committee Documents:
Chair:

Alan Skavroneck
4351 Pinnacle Street Port
Charlotte, FL 33980
(941) 613-6427
alans@ambitrans.com
askavroneck@ambitrans.com
Meeting Information:

Date: November 16, 2015
Time: 3:00pm – 4:00pm
Location: Orlando Marriott Lake Mary, 1501 International Parkway, Lake Mary, FL 32746

Agenda:

Meeting Minutes:

Committee Documents:
Chair:

Vacant
Meeting Information:

Date: November 17, 2015
Time: 11:00am – 12:00pm
Location: Orlando Marriott Lake Mary, 1501 International Parkway, Lake Mary, FL 32746

Agenda:

Meeting Minutes:


Committee Documents:
Chair:

Vacant
Meeting Information:

Date: November 16, 2015
Time: 1:00pm – 2:00pm
Location: Orlando Marriott Lake Mary, 1501 International Parkway, Lake Mary, FL 32746
Agenda:
Meeting Minutes:



                                        

Committee Documents:
Florida EMS Advisory Council Constituency Groups 
Association of EMS Providers
EMS Quality Managers Association
Emergency Nurses Association, Florida Chapter
Florida Air Medical Association (FAMA)
Florida Ambulance Association (FAA)
Florida Association of County EMS (FACEMS) and Florida Association of Rural EMS (FAREMS)
Florida Association of EMS Educators (FAEMSE)
Florida Association of EMS Medical Directors (FAEMSMD)
Florida Council of EMS Chiefs
Florida Fire Chiefs Association (FFCA)