skip to content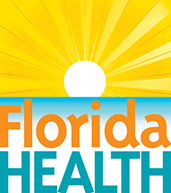 It's a New Day in Public Health.
The Florida Department of Health works to protect, promote & improve the health of all people in Florida through integrated state, county, & community efforts.
skip to content
Livescan Service Providers
Florida Department of Health
 

Mailing Address

Florida Department of Health 

4052 Bald Cypress Way 

Tallahassee, FL 32399 
Applicants who submit an application to the department for initial licensure for a profession that requires background screening pursuant to s. 456.0135, Florida Statutes, must submit fingerprints electronically through a service provider approved by the Florida Department of Law Enforcement (FDLE) and who is photo capable and is in compliance with the requirements of the Care Provider Background Screening Clearinghouse pursuant to s.435.04(1)(e), Florida Statutes. 
The purpose of the Clearinghouse is to provide a single data source for background screening results of persons required to be screened by law for employment in positions that provide services to children, the elderly, and disabled individuals. The Clearinghouse allows the results of criminal history checks to be shared among specified agencies when a person has applied to volunteer, be employed, be licensed, or enter into a contract that requires a state and national fingerprint-based criminal history check. (Section 435.12, Florida Statutes)
The implementation of the Clearinghouse has directly impacted the business process and requirements for Livescan Vendors Service Providers who provide services to employees and providers of the Clearinghouse.  Specifically, Livescan service locations must have the ability to communicate electronically with the state agency accepting screening results from the FDLE and provide a photograph of the applicant taken at the time the fingerprints are submitted. (Sections 435.04(1)(e) and 435.12(2)(a)(5) Florida Statutes)
If you are a Livescan Service Provider approved by FDLE and your location is not already a photo capable and clearinghouse compliant Livescan location, but you wish to continue providing services to employees and providers of the Clearinghouse, please visit the Agency for Health Care Administration Clearinghouse Livescan Vendor website to learn more about the options available to you.
Livescan Services Providers: Please note, if you are a Clearinghouse compliant Provider but your information is either incorrect or not included in the list below, please contact your Livescan Vendor to have your information updated in the Clearinghouse.
Click here to view a list of Clearinghouse Certified Livescan Service Providers.  (Updated as of 12/11/15)
** Please use Ctrl + F to search the list for a specific city or vendor. **
Livescan Service Provider Name
Vendor Name
Phone
County
Additional Service Areas
007 Mobile
007 Mobile
407-234-9800
Orange County
All Counties
01 Livescan Fingerprint LLC.
Biometrics4ALL
954-715-7400
Broward County
Out of state, Miami-Dade, Broward, Palm Beach
1 Approved Mobile Fingerprints
Biometrics4ALL
904-355-5444
Duval County
Out of State, All counties EXCEPT Escambia, Santa Rosa, Okaloosa, Walton, Holmes, Washington, Bay, Jackson, Calhoun, Gulf, Liberty, Franklin, Wakulla, Gadsden, Madison, Taylor, and Jefferson
1 Approved Mobile Fingerprints
Biometrics4ALL
407-355-3334
Orange County
 
1 Approved Mobile Fingerprints
Biometrics4ALL
386-445-2736
Flagler County
 
1 Approved Mobile Livescan
Biometrics4ALL
800-711-4916
Hillsborough County
 
1 Fingerprinting & Out of State
Biometrics4ALL
855-722-6695
Brevard County
Citrus, Seminole, Orange, Volusia, Indian River, St. Lucie, Martin, Palm Beach, Miami-Dade, Out of State
1 Sure Scan
EZFingerPrints
407-492-8270
Orange County
Lake, Orange, Osceola, Seminole
123 Fingerprinting
Biometrics4ALL
407-299-7328
Orange County
Out of State, Brevard, Lake, Orange, Osceola, Seminole, Volusia
1A Tampa Livescan Fingerprinting, LLC
1A Tampa Livescan Fingerprinting, LLC
813-347-4436
Hillsborough County
Hillsborough, Manatee, Pasco, Pinellas, Polk, Sarasota
1st Choice Livescan Fingerprinting
1st Choice Livescan Fingerprinting
321-806-0846
Brevard County
 
2 Pack and Ship - Margate, FL
First Advantage
954-861-8241
Broward County
 
A Best Fingerprinting
A Best Fingerprinting
305-324-1011
Miami Dade County
 
A1 Solutions Fingerprinting and Background Checks
Biometrics4ALL
954-358- 8757
Broward County
 
A1A Fingerprints & Mobile Services
EZFingerPrints
772-494-6556
Indian River County
Out of State, Indian River, Brevard, Saint Lucie, Martin, Palm Beach
AAA Construction School
Biometrics4ALL
904-683-5494
Duval County
 
AAA Mobile Notary & Fingerprinting Service
Biometrics4ALL
813-504-3113
Hillsborough County
Hillsborough, Pinellas, Pasco
ACADEMY HIGH SCHOOL SPECIAL PRINT - ACADEMY HIGH S
MorphoTrust USA
800-528-1358
Broward County
 
ACCOTINK ACADEMY - SPECIAL SESSION
MorphoTrust USA
800-528-1358
St. Johns County
 
Accurate Background Check
Biometrics4ALL
352-291-1155
Marion County
 
Accurate Background Check Inc
Accurate Background Check Inc
352-291-1155
Marion County
All Counties, Out of State
Accurate Background Check, Inc
Accurate Background Check, Inc
877-611-2277
Marion County
 
Accurate Fingerprint, Inc.
Biometrics4ALL
727-478-5221
Pasco County
 
Accurate Fingerprint, Inc.
Biometrics4ALL
727-478-5221
Pasco County
Pasco
Accurate LiveScans, LLC
Accurate LiveScans, LLC
863-224-0315
Polk County
Polk, Marion, Sumter, Lake, Seminole, Orange, Osceola, Hardee, Highlands, Hillsborough
Adoption Advocates
Biometrics4ALL
727-391-8096
Pinellas County
Advanced Fingerprinting Services LLC
EZFingerPrints
863-288-0144
Polk County
Out of State
Advent Christian Village
Advent Christian Village
386-658-5592
Suwannee County
Alachua Mobile Services Only
Identico Fingerprinting & Drug Testing
954-239-8590
Broward County
All About You Support Services, LLC
All About You Support Services, LLC
813-980-0309
Hillsborough County
All Clear Employee Screening
EZFingerPrints
All Clear Employee Screening
Biometrics4ALL
904-234-0347
904-482-1305
Duval County
Baker, Clay, Duval, Flagler, Nassau, Putnam, St. John's
All Global
FastFingerprints
904-834-6420
Clay County
All Occasions Pack n Ship - Leesburg, FL
First Advantage
352-365-6111
Lake County
Alliance Fingerprinting Lab (Health Management Ven
Alliance Fingerprinting Lab (Health Management Ven
561-948-4177
Palm Beach County
Palm Beach
Alliance Health Staffing
Alliance Health Staffing
321-251-7627
Orange County
Alpha Omega Biometrics Division -Statewide Mobile
Alpha Omega Biometrics Division
561-742-3335
Palm Beach County
Broward, Brevard, Collier, Desoto, Hillsborough, Manatee, Miami-Dade, Orange, Palm Beach, Pinellas, Polk, Sarasota
Altamonte Springs - Photo Enabled - The UPS Store 
MorphoTrust USA
800-528-1358
Seminole County
AMEX ASSURANCE COMPANY - UNKNOWN
MorphoTrust USA
800-528-1358
Duval County
An Answer to Care Inc
An Answer to Care Inc
772 621 2988
St. Lucie County
Ankod, Inc.
Ankod, Inc.
954-776-4110
Broward County
Any Lab Test Now Pensacola
FastFingerprints
850-912-8500
Escambia County
Anytime Mobile Fingerprinting, LLC
Anytime Mobile Fingerprinting, LLC
813-956-6359
Hillsborough County
Hillsborough, Manatee, Pasco, Pinellas, Polk, Sarasota
Apex Fingerprinting - Miami Lakes, FL
First Advantage, Apex Fingerprinting In Miami Lakes
786-663-0820
Miami Dade County
Broward, Miami-Dade
Approved Fingerprinting
Biometrics4ALL
855-722-6695
Citrus County
Arcadia Oaks
Arcadia Oaks
863-993-9760
DeSoto County
ASAP Fingerprinting
ASAP Fingerprinting
305-591-1299
Miami Dade County
ASSIST CARD - AA ARENA
MorphoTrust USA
800-528-1358
Miami Dade County
Astute Protection and Investigation
Biometrics4ALL
407-610-6953
Orange County
At Your Service Mobile Drug Screens and Labs
At Your Service Mobile Drug Screens and Labs
941-365-2911
Manatee County
Sarasota, Manatee, Hardee, Desoto and Lee
At Your Service Mobile Drug Screens and Labs
At Your Service Mobile Drug Screens and Labs
941-365-2911
Sarasota County
Atlantic Personnel & Tenant Screening
Atlantic Personnel Screening
561-776-1804
Palm Beach County
Broward, Indian River, Martin, Okeechobee, Palm Beach, St. Lucie
Atlantic Personnel & Tenant Screening
Atlantic Personnel Screening
561-776-1804
Palm Beach County
Atlantic Personnel & Tenant Screening
Atlantic Personnel Screening
561-776-1804
Palm Beach County
Atlantic Personnel & Tenant Screening
Atlantic Personnel Screening
561-776-1804
Broward County
Atlantic Personnel & Tenant Screening
Atlantic Personnel Screening
561-776-1804
Palm Beach County
Atlantic Personnel & Tenant Screening
Atlantic Personnel Screening
561-776-1804
Broward County
Atlantic Personnel & Tenant Screening
Atlantic Personnel Screening
561-776-1804
St. Lucie County
Atlantic Personnel & Tenant Screening
Atlantic Personnel Screening
561-776-1804
Martin County
Atlantic Personnel & Tenant Screening
Atlantic Personnel Screening
561-776-1804
Martin County
Atlantic Personnel & Tenant Screening
Atlantic Personnel Screening
561-776-1804
Palm Beach County
Atlantic Personnel & Tenant Screening
Atlantic Personnel Screening
561-776-1804
Palm Beach County
Atlantic Personnel & Tenant Screening
Atlantic Personnel Screening
561-776-1804
Okeechobee County
 
Atlantic Personnel & Tenant Screening
Atlantic Personnel Screening
561-776-1804
Palm Beach County
 
Atlantic Personnel & Tenant Screening
Atlantic Personnel Screening
561-776-1804
Palm Beach County
 
Atlantic Personnel & Tenant Screening
Atlantic Personnel Screening
561-776-1804
Palm Beach County
 
Atlantic Personnel & Tenant Screening
Atlantic Personnel Screening
561-776-1804
Putnam County
 
Atlantic Personnel & Tenant Screening
Atlantic Personnel Screening
561-776-1804
St. Lucie County
 
Atlantic Personnel & Tenant Screening
Atlantic Personnel Screening
561-776-1804
Palm Beach County
 
Atlantic Personnel & Tenant Screening
Atlantic Personnel Screening
561-776-1804
Martin County
 
Atlantic Personnel & Tenant Screening
Atlantic Personnel Screening
561-776-1804
Broward County
 
Atlantic Personnel & Tenant Screening
Atlantic Personnel Screening
561-776-1804
Indian River County
 
Atlantic Personnel & Tenant Screening
Atlantic Personnel Screening
561-776-1804
Palm Beach County
 
Avanza Fingerprinting Service
Avanza Fingerprinting Service
786-712-2314
Miami Dade County
 
Aventura - Any Lab Test Now
FastFingerprints
786-541-1212
Miami Dade County
 
Baker Mobile Services Only
Identico Fingerprinting & Drug Testing
954-239-8590
Broward County
 
Bartow - Photo Enabled - Polk County School Board
MorphoTrust USA
800-528-1358
Polk County
 
Bay Mobile Services Only
Identico Fingerprinting & Drug Testing
954-239-8590
Broward County
 
Binary Biometrics
Biometrics4ALL
855-722-6695
Broward County
Out of State, Citrus, Seminole, Orange, Volusia, Indian River, St. Lucie, Martin, Palm Beach, Miami-Dade
Binary Biometrics
Biometrics4ALL
855-722-6695
Miami Dade County
Out of State, Citrus, Seminole, Orange, Volusia, Indian River, St. Lucie, Martin, Palm Beach, Miami-Dade
Binary Biometrics
Biometrics4ALL
855-722-6695
Brevard County
Out of State, Citrus, Seminole, Orange, Volusia, Indian River, St. Lucie, Martin, Palm Beach, Miami-Dade
Biometric Identification Solutions
Biometric Information Management
727-512-4477
Manatee County
 
Biometric Identification Solutions
Biometric Information Management
727-512-4477
Pinellas County
 
Biometric Identification Solutions
Biometric Information Management
614-791-3220
Out of State
Biometric Identification Solutions
Biometric Information Management
727-512-4477
Pinellas County
Biometric Identification Solutions
Biometric Information Management
727-512-4477
Pasco County
Biometric Identification Solutions
Biometric Information Management
727-512-4477
Sarasota County
Biometric Identification Solutions
Biometric Information Management
727-512-4477
Pinellas County
Biometric Identification Solutions
Biometric Information Management
727-512-4477
Pinellas County
Biometric Identification Solutions
Biometric Information Management
727-512-4477
Hillsborough County
Bloomingdale Biometrics LLC
EZFingerPrints
813-400-6774
Hillsborough County
Boca Raton Pak Mail - Photo Enabled - Pak Mail of 
MorphoTrust USA
800-528-1358
Palm Beach County
Born Identity Fingerprinting
Biometrics4ALL
7869915835
Broward County
Boynton Beach - Photo Enabled - The UPS Store 6301
MorphoTrust USA
800-528-1358
Palm Beach County
BRADENTON - HOME INSTEAD SENIOR CARE
MorphoTrust USA
800-528-1358
Manatee County
Bradenton - Photo Enabled - The UPS Store
MorphoTrust USA
800-528-1358
Manatee County
BRADENTON CHRISTIAN SCHOOL - BRADENTON CHRISTIAN S
MorphoTrust USA
800-528-1358
Manatee County
Bradenton LiveScan Fingerprinting
Bradenton LiveScan Fingerprinting
941-538-7959
Sarasota County
Manatee
BRADENTON PREP ACADEMY - UNKNOWN
MorphoTrust USA
800-528-1358
Manatee County
Bradford  Mobile Services Only
Identico Fingerprinting & Drug Testing
954-239-8590
Broward County
BRANDON - Home Instead Senior Care
MorphoTrust USA
800-528-1358
Hillsborough County
BREVARD COMMUNITY COLLEGE - COCOA CAMPUS, BLDG 13,
MorphoTrust USA
800-528-1358
Brevard County
BREVARD COMMUNITY COLLEGE - PALM BAY CAMPUS - BLDG
MorphoTrust USA
800-528-1358
Brevard County
Brevard Mobile Services Only
Identico Fingerprinting & Drug Testing
954-239-8590
Broward County
 
BRHPC Main office
Broward Regional Health Planning Council
954-561-9681
Broward County
 
Bridges BTC, Inc.
Bridges BTC, Inc.
321-690-3464 x38
Brevard County
 
Bridges BTC, Inc.
Bridges BTC, Inc.
321-690-3464 x38
Brevard County
 
Brooks Rehabilitation
Brooks Rehabilitation
904-345-7301
Duval County
 
BROOKSVILLE - TBA
MorphoTrust USA
800-528-1358
Hernando County
 
Broward Office and South Florida Mobile
Identico Fingerprinting & Drug Testing
954-239-8590
Broward County
 
Calhoun Mobile Services Only
Identico Fingerprinting & Drug Testing
954-239-8590
Broward County
 
Cape Coral - Photo Enabled - Veterans Services
MorphoTrust USA
800-528-1358
Lee County
 
Cape Coral - Veterans Services New Address
MorphoTrust USA
800-528-1358
Lee County
 
CARC-Advocates for Citizens with Disabilities Inc.
CARC-Advocates for Citizens with Disabilities Inc.
386-752-1880 x105
Columbia County
 
Care Centers of Nassau
Care Centers of Nassau
904-261-5518
Nassau County
 
Care Givers of America Inc
Care Givers of America Inc
954-722-7662
Broward County
 
Casselberry - iComply/First Security Title
FastFingerprints
800-928-4861
Seminole County
 
CENTRAL MIAMI - Florida Vocational School
MorphoTrust USA
800-528-1358
Miami Dade County
 
Central Park Postal - Plantation, FL
First Advantage
561-299-6663
Broward County
 
Charlotte Mobile Services Only
Identico Fingerprinting & Drug Testing
954-239-8590
Broward County
 
Choice Pack N Ship
Choice Pack N Ship
239-693-9700
Lee County
 
Citrus Mobile Services Only
Identico Fingerprinting & Drug Testing
954-239-8590
Broward County
 
Clay Mobile Services Only
Identico Fingerprinting & Drug Testing
954-239-8590
Broward County
 
Clear Choice Mobile Fingerprinting, LLC
Biometrics4ALL
407-758-5215
Orange County
 
Collier Mobile Services Only
Identico Fingerprinting & Drug Testing
954-239-8590
Broward County
 
Columbia Mobile Services Only
Identico Fingerprinting & Drug Testing
954-239-8590
Broward County
 
Comfort Keepers
Comfort Keepers
561-694-1950
Palm Beach County
 
Composite Fingerprinting
EZFingerPrints
850-450-8671
Santa Rosa County
 
Contractors Reporting Services - Tampa
FastFingerprints
813-932-5244
Hillsborough County
 
Coral Gables - GiftsNShip
FastFingerprints
786-731-8446
Miami-Dade County
 
Coral Springs - Emergency Educational Institute
FastFingerprints
954-753-6869
Broward County
 
CORAL SPRINGS CHRISTIAN ACADEMY - CORAL SPRINGS CH
MorphoTrust USA
800-528-1358
Broward County
 
Coral Trainers
Coral Trainers
305-606-1444
Miami Dade County
 
COTTONDALE ELEMENTARY SCHOOL - COTTONDALE ELEMENTA
MorphoTrust USA
800-528-1358
Jackson County
 
COTTONDALE HIGH SCHOOL - UNKNOWN
MorphoTrust USA
800-528-1358
Jackson County
 
CPR Health and Safety Trainers
Biometrics4ALL
561-506-0832
Palm Beach County
 
Credit Card Management Services, Inc.
Credit Card Management Services, Inc.
561-472-8027
Palm Beach County
 
Crossroads Ace Hardware
Crossroads Ace Hardware
813-236-1885
Hillsborough County
 
CRYSTAL RIVER - TBA
MorphoTrust USA
800-528-1358
Citrus County
 
Davie - Photo Enabled - The UPS Store 0390
MorphoTrust USA
800-528-1358
Broward County
 
DAVIE TEST - THE UPS STORE
MorphoTrust USA
800-528-1358
Broward County
 
DAYTONA BEACH - Home Instead Senior Care
MorphoTrust USA
800-528-1358
Volusia County
 
DC-Farragut Square
FastFingerprints
877-932-2435
Out of State
 
DE FUNIAK SPRINGS - TBA
MorphoTrust USA
800-528-1358
Walton County
 
Deerfield Beach - Photo Enabled - The UPS Store
MorphoTrust USA
800-528-1358
Broward County
 
Delray Beach - QuickTest Labs
FastFingerprints
561-542-1509
Palm Beach County
 
Desoto Mobile Services Only
Identico Fingerprinting & Drug Testing
954-239-8590
Broward County
 
DESTIN - THE UPS STORE 1229
MorphoTrust USA
800-528-1358
Okaloosa County
 
Dixie Mobile Services Only
Identico Fingerprinting & Drug Testing
954-239-8590
Broward County
Dr Elliott Krakow D.C.P.A
Dr Elliott Krakow D.C.P.A
561-801-5301
Miami Dade County
Drs Choice First
Drs Choice
904-800-2375
Duval County
Drug Testing Service Center
Drug Testing Service Center
9544302676
Broward County
DSW Protection, LLC
DSW Protection, LLC
352-650-8405
Hernando County
Duval Mobile Services Only
Identico Fingerprinting & Drug Testing
954-239-8590
Broward County
East Orlando - Any Lab Test Now
FastFingerprints
407-737-8378
Orange County
Electronic Fingerprinting
Electronic Fingerprinting
407-208-0944
Orange County
Brevard, Hillsborough, Lake, Orange, Osceola, Polk, Seminole, Volusia
Elements Essential
Elements Essential
813-415-1445
Pinellas County
Elements Essential
Elements Essential
813-415-1445
Hillsborough County
Emergency Educational Institute - Coral Springs
FastFingerprints
954-753-6869
Broward County
 
EMSI - EXAM SOURCE - EMSI - EXAM SOURCE
MorphoTrust USA
800-528-1358
Orange County
 
EMSI - Ft. Walton Beach, FL
First Advantage
850-243-2900
Okaloosa County
 
EMSI - JACKSONVILLE - EMSI - JACKSONVILLE
MorphoTrust USA
800-528-1358
Duval County
 
EMSI - Panama City, FL
First Advantage
850-769-2965
Bay County
 
EMSI - PENSACOLA - EMSI - PENSACOLA
MorphoTrust USA
800-528-1358
Escambia County
 
EMSI - Tampa, FL
First Advantage
813-889-8908
Hillsborough County
 
EMSI - W. PALM BEACH - EMSI - W. PALM BEACH
MorphoTrust USA
800-528-1358
Palm Beach County
 
EPISCOPAL HIGH SCHOOL - SESSION TWO
MorphoTrust USA
800-528-1358
Duval County
 
ESC COUNTY PACE - UPS STORE 4078
MorphoTrust USA
800-528-1358
Santa Rosa County
 
ESC CTY SCHOOL DISTRICT - ESC CITY SCHOOL DISTRICT
MorphoTrust USA
800-528-1358
Escambia County
Escambia Mobile Services Only
Identico Fingerprinting & Drug Testing
954-239-8590
Broward County
Ethos Risk Services
Ethos Risk Services
727-822-9800 x 3
Pinellas County
Hillsborough, Manatee, Pasco, Pinellas, Sarasota
EUSTIS - POLICE DEPARTMENT
MorphoTrust USA
800-528-1358
Lake County
Exam Services(M-F 8-12:30/2-4:30PM) - Orlando, FL
First Advantage
407-248-2080
Orange County
EZFingerPrints
EZFingerPrints
727-479-0805
Pinellas County
Hillsborough, Manatee, Sarasota, Pinellas
EZFingerPrints
EZFingerPrints
727-479-0805
Pinellas County
EZFingerPrints
EZFingerPrints
727-479-0805
Pinellas County
EZFingerPrints
EZFingerPrints
727-479-0805
Pinellas County
EZFingerPrints
EZFingerPrints
727-479-0805
Pinellas County
EZFingerPrints LLC
EZFingerPrints LLC
727-479-0805
Pinellas County
FABI CONFERENCE - THE SHORES RESORT & SPA
MorphoTrust USA
800-528-1358
Volusia County
Family Pak and Ship
Family Pak and Ship
727-865-2320
Pinellas County
FAMU - OFFICE OF HUMAN RESOURCES - GIBBS HALL
MorphoTrust USA
800-528-1358
Leon County
Fingerprint Express, LLC
Fingerprint Express, LLC
305 6038128
Miami Dade County
Broward, Miami-Dade, Monroe, Palm Beach
Fingerprint NOW
EZFingerPrints
904-376-7415
Duval County
Fingerprint Tech, LLC.
Fingerprint Tech, LL.
305-529-600
Miami-Dade County
Broward, Miami-Dade, Monroe
Fingerprint Technologies, Inc.
Fingerprint Technologies, Inc.
305-218-4392   5200 
Miami-Dade County
Broward, Miami-Dade, Monroe, Palm Beach
Fingerprint Technologies, Inc.
Fingerprint Technologies, Inc.
305-218-4392
Miami Dade County
First Coast Postal Services Inc.
First Coast Postal Services Inc.
904-731-9659
Duval County
FL LOCATION - FL LOCATION
MorphoTrust USA
800-528-1358
Flagler Mobile Services Only
Identico Fingerprinting & Drug Testing
954-239-8590
Broward County
FLORIDA ATLANTIC UNIVERSITY - COLLEGE OF NURSING -
MorphoTrust USA
800-528-1358
Palm Beach County
Florida Drug Testing Inc
Florida Drug Testing Inc
386-228-2002
Volusia County
Florida Institute of Health Careers
Florida Institute of Health Careers
561-703-1564
Palm Beach County
FLORIDA INTERNATIONAL UNIVERSITY - SESSION TWO - R
MorphoTrust USA
800-528-1358
Miami Dade County
Foot Solutions
Foot Solutions
239-495-8911
Lee County
Fort Lauderdale - Test - Broward Location
MorphoTrust USA
800-528-1358
Broward County
Franklin Mobile Services Only
Identico Fingerprinting & Drug Testing
954-239-8590
Broward County
FT LAUDERDALE - EMSI
MorphoTrust USA
800-528-1358
Broward County
Ft Lauderdale - Photo Enabled - The UPS Store 2033
MorphoTrust USA
800-528-1358
Broward County
Ft Myers - Photo Enabled - Fingerprint Services
MorphoTrust USA
800-528-1358
Lee County
Ft Pierce - Photo Enabled - Paramount Training Ser
MorphoTrust USA
800-528-1358
St. Lucie County
FT WALTON BEACH - COMPLETE REHABILITATION SERVICES
MorphoTrust USA
800-528-1358
Okaloosa County
FT WALTON BEACH - FT WALTON BEACH POLICE DEPARTMEN
MorphoTrust USA
800-528-1358
Okaloosa County
Ft Walton Beach - Photo Enabled - Horizons of Okal
MorphoTrust USA
800-528-1358
Okaloosa County
FT WALTON BEACH/ SHALIMAR - OKALOOSA COUNTY HEADST
MorphoTrust USA
800-528-1358
Okaloosa County
FT. LAUDERDALE TEST - THE UPS STORE
MorphoTrust USA
800-528-1358
Broward County
Ft. Myers - Any Lab Test Now
FastFingerprints
239-267-0180
Lee County
Gadsden Mobile Services Only
Identico Fingerprinting & Drug Testing
954-239-8590
Broward County
GADSEN COUNTY CORRECTIONAL FACILITY - GADSEN COUNT
MorphoTrust USA
800-528-1358
Gadsden County
 
GAINESVILLE - COLORTYME RENTAL
MorphoTrust USA
800-528-1358
Alachua County
 
Gainesville - Photo Enabled - Colortyme Rental
MorphoTrust USA
800-528-1358
Alachua County
 
Gainesville - Photo Enabled - Long Realty
MorphoTrust USA
800-528-1358
Alachua County
 
Galloway Home Health Care
Galloway Home Health Care
8004868784
Pasco County
 
Georgia Mobile Services Only
Identico Fingerprinting & Drug Testing
954-239-8590
Broward County
 
Gilchrist Mobile Services Only
Identico Fingerprinting & Drug Testing
954-239-8590
Broward County
 
Glades Mobile Services Only
Identico Fingerprinting & Drug Testing
954-239-8590
Broward County
 
Global Security Group LLC
Global Security Group LLC
800-382-0859
Orange County
 
Global VERITAS Intelligence Corp.
Biometrics4ALL
321-377-9244
Orange County
 
Goin Postal
Goin Postal
727-797-1550
Pinellas County
 
Goin Postal
Goin Postal
239-430-4646
Collier County
 
Goin Postal
Goin Postal
727-847-7799
Pasco County
 
Goin Postal
Goin Postal
352-683-1774
Hernando County
 
Goin' Postal
Goin' Postal
727-369-6564
Pinellas County
 
Goin Postal - Palm Harbor, FL
First Advantage
727-437-0242
Pinellas County
 
Goin Postal - Pinellas Park, FL
First Advantage
727-369-6564
Pinellas County
 
Goin Postal - St. Petersburg, FL
First Advantage
727-347-7447
Pinellas County
 
GOIN POSTAL 166 - GOIN POSTAL 166
MorphoTrust USA
800-528-1358
Marion County
 
GOIN POSTAL 226 - GOIN POSTAL 226
MorphoTrust USA
800-528-1358
Alachua County
 
Goin' Postal Dade City
Goin' Postal Dade City
352-567-1400
Pasco County
 
Goin' Postal Lakeland
Goin' Postal Lakeland
863-688-1174
Polk County
 
Goin Postal North Port
Goin Postal North Port
941-423-5993
Sarasota County
 
Goin Postal Orlando
Goin Postal Orlando
407-704-8660
Orange County
 
Goin Postal Palm Harbor
Goin Postal Palm Harbor
727-772-0424
Pinellas County
 
Goin Postal Port St. Lucie
Goin Postal Port St. Lucie
772-336-4240
St. Lucie County
 
GOIN POSTAL-BROWARD - GOIN POSTAL - BROWARD
MorphoTrust USA
800-528-1358
Broward County
 
Golden Passport Photos
Golden Passport Photos
954-739-5190
Broward County
 
GP Postal
GP Postal
386-675-4714
Volusia County
 
GPS Solutions Inc
GPS Solutions Inc
305-388-8089
Miami Dade County
 
GRACEVILLE ELEMENTARY SCHOOL - GRACEVILLE ELEMENTA
MorphoTrust USA
800-528-1358
Jackson County
 
GRAND RIDGE SCHOOL SPECIAL PRINT  - UNKNOWN
MorphoTrust USA
800-528-1358
Jackson County
 
Granny Nannies of Palm Bch/Broward
Granny Nannies of Palm Bch/ Broward
561-417-9272
Palm Beach County
 
Gulf Mobile Services Only
Identico Fingerprinting & Drug Testing
954-239-8590
Broward County
 
Gulf South Resources, Inc
Gulf South Resources, Inc
251-943-4717
Taylor County
 
HAINES CITY - TBA
MorphoTrust USA
800-528-1358
Polk County
 
Hallandale - Any Lab Test Now
FastFingerprints
954-457-6000
Broward County
 
Hamilton Mobile Services Only
Identico Fingerprinting & Drug Testing
954-239-8590
Broward County
 
Hardee Mobile Services Only
Identico Fingerprinting & Drug Testing
954-239-8590
Broward County
 
Heart Med Pharmacy
Heart Med Pharmacy
305-594-9899
Miami Dade County
 
Hendry Mobile Services Only
Identico Fingerprinting & Drug Testing
954-239-8590
Broward County
Hernando County Fingerprinting, Inc
Hernando County Fingerprinting, Inc
352-666-5486
Hernando County
Hernando
Hernando Mobile Services Only
Identico Fingerprinting & Drug Testing
954-239-8590
Broward County
Hialeah - Any Lab Test Now
FastFingerprints
305-817-9595
Miami Dade County
Hialeah - Photo Enabled - UPS Store 5452
MorphoTrust USA
800-528-1358
Miami Dade County
Highlands Mobile Services Only
Identico Fingerprinting & Drug Testing
954-239-8590
Broward County
Hillsborough Mobile Services Only
Identico Fingerprinting & Drug Testing
954-239-8590
Broward County
Hollywood - Photo Enabled - Paramount Training Ser
MorphoTrust USA
800-528-1358
Broward County
HOLLYWOOD TEST - THE UPS STORE
MorphoTrust USA
800-528-1358
Broward County
Holmes Mobile Services Only
Identico Fingerprinting & Drug Testing
954-239-8590
Broward County
Home Instead Senior Care
Home Instead Senior Care
239-226-0007
Lee County
Home Instead Senior Care
Home Instead Senior Care
321-751-1003
Brevard County
Home Instead Senior Care - Clearwater
FastFingerprints
727-799-1400
Pinellas County
HOPE SCHOOL - HOPE SCHOOL
MorphoTrust USA
800-528-1358
Jackson County
Hospice of Citrus County of the Nature Coast
Hospice of Citrus County of the Nature Coast
352- 527-2020
Citrus County
Ideal Identification Inc.
Ideal Identification Inc. - Office Location: Lives
813-405-3333
Hillsborough County
Out of State & Counties: Hernando, Hillsborough, Manatee, Pasco, Pinellas, Polk, Sarasota
Identity Credentials
Identity Credentials
904-710-0322
Duval County
IMJ Travel & Services, LLC
Biometrics4ALL
954-228-6686
Broward County
IMJ Travel Services, LLC
Biometrics4ALL
954-228-6686
Broward County
Indian River Mobile Services Only
Identico Fingerprinting & Drug Testing
954-239-8590
Broward County
Integrity International Security Services
Integrity International Security Services
305-594-1994
Miami Dade County
Interflash Corp dba Pakmail
Interflash Corp dba Pakmail
305-382-3292
Miami Dade County
International Institute of HCP Inc
International Institute of HCP Inc
772-267-2194
St. Lucie County
Jackson Mobile Services Only
Identico Fingerprinting & Drug Testing
954-239-8590
Broward County
Jacksonville - Any Lab Test Now
FastFingerprints
904-220-4840
Duval County
Jacksonville - Dunn Ave - LabCorp
MorphoTrust USA
800-528-1358
Duval County
Jacksonville - Goin Postal
FastFingerprints
904-514-1089
Duval County
Jacksonville - Photo Enabled - Acumen CNA Training
MorphoTrust USA
800-528-1358
Duval County
Jacksonville - Photo Enabled - The UPS Store
MorphoTrust USA
800-528-1358
Duval County
Jacksonville - Salisbury Rd - Medical Express Corp
MorphoTrust USA
800-528-1358
Duval County
JACKSONVILLE - TBA
MorphoTrust USA
800-528-1358
Duval County
Jacksonville - Univ of N Florida - Photo Enabled -
MorphoTrust USA
800-528-1358
Duval County
Jacksonville Beach - Photo Enabled - The UPS Store
MorphoTrust USA
800-528-1358
Duval County
Jampol Investigation Agency
Biometrics4ALL
954-534-0683
Broward County
Jefferson Mobile Services Only
Identico Fingerprinting & Drug Testing
954-239-8590
Broward County
JMD Shipping Inc. DBA The UPS Store #6529
JMD Shipping Inc. DBA The UPS Store #6529
561-747-8322
Palm Beach County
Kayred Systems, Inc.
Kayred Systems, Inc.
740-281-0943
Out of State
KENDALL - TBA
MorphoTrust USA
800-528-1358
Miami Dade County
KEY WEST - MONROE COUNTY - KEYS TECHNOLOGY
MorphoTrust USA
800-528-1358
Monroe County
Key West - Monroe County - Photo Enabled - PakMail
MorphoTrust USA
800-528-1358
Monroe County
KEYSTONE HEIGHTS - Mallards Pack-N-Ship & Printing
MorphoTrust USA
800-528-1358
Clay County
Kissimmee - Any Lab Test Now
FastFingerprints
407-344-8378
Osceola County
KISSIMMEE - UPS Store 6101
MorphoTrust USA
800-528-1358
Osceola County
La Renaissance Multi Services
La Renaissance Multi Services
561-670-4812
Palm Beach County
Lafayette Mobile Services Only
Identico Fingerprinting & Drug Testing
954-239-8590
Broward County
LAKE CITY - GOIN POSTAL 169
MorphoTrust USA
800-528-1358
Columbia County
Lake City - Photo Enabled - Bullfrogs and Butterfl
MorphoTrust USA
800-528-1358
Columbia County
Lake Mobile Services Only
Identico Fingerprinting & Drug Testing
954-239-8590
Broward County
LAKE SUMTER COMMUNITY COLLEGE - WILLIAMS-JOHNSON B
MorphoTrust USA
800-528-1358
Lake County
Lake Worth - 24/7 Drug Testing Services
FastFingerprints
561-966-8744
Palm Beach County
Lake Worth - AAA Medical Testing
FastFingerprints
561-313-0000
Palm Beach County
Lakeland - Any Lab Test Now
FastFingerprints
863-853-8100
Polk County
LAKELAND - Home Instead Senior Care
MorphoTrust USA
800-528-1358
Polk County
Lakeland - Photo Enabled - Greater St Paul Academy
MorphoTrust USA
800-528-1358
Polk County
Lecanto - Photo Enabled - Home Instead Senior Care
MorphoTrust USA
800-528-1358
Citrus County
Lee Mobile Services Only
Identico Fingerprinting & Drug Testing
954-239-8590
Broward County
Leon Mobile Services Only
Identico Fingerprinting & Drug Testing
954-239-8590
Broward County
Level2 Background Screening BOCA
LEVEL2 BACKGROUND SCREENING SERVICES LLC
561-840-6566
Palm Beach County
Duval, Martin, Palm Beach
LEVEL2 BACKGROUND SCREENING SERVICES JACKSONVILLE
LEVEL2 BACKGROUND SCREENING SERVICES LLC
904-396-4908
Duval County
LEVEL2 BACKGROUND SCREENING STUART
LEVEL2 BACKGROUND SCREENING SERVICES LLC
772-463-0505
Martin County
LEVEL2 BACKGROUND SCREENING WEST PALM
LEVEL2 BACKGROUND SCREENING SERVICES LLC
561-840-6566
Palm Beach County
Levy Mobile Services Only
Identico Fingerprinting & Drug Testing
954-239-8590
Broward County
Liberty Mobile Services Only
Identico Fingerprinting & Drug Testing
954-239-8590
Broward County
Live Oak - Photo Enabled - Quality Phlebotomy
MorphoTrust USA
800-528-1358
Suwannee County
MacData Background Screening
MacData Background Screening
386-254-4888
Volusia County
Volusia
Madison - Photo Enabled - The Mail Room
MorphoTrust USA
800-528-1358
Madison County
Madison Mobile Services Only
Identico Fingerprinting & Drug Testing
954-239-8590
Broward County
Mail and More (9-4 M-F) - Orlando, FL
First Advantage
407-299-7328
Orange County
Mail Man Joey's - Viera, FL
First Advantage
321- 638-2325
Brevard County
Mail Mart (Kendall) - Miami, FL
First Advantage
305-255-6480
Miami Dade County
MAILBOXES AND MORE - MAILBOXES AND MORE
MorphoTrust USA
800-528-1358
Palm Beach County
MALONE SCHOOL - UNKNOWN
MorphoTrust USA
800-528-1358
Jackson County
Manatee Mobile Services Only
Identico Fingerprinting & Drug Testing
954-239-8590
Broward County
Mangement Resources Institute
Mangement Resources Institute
305-442-9223
Miami Dade County
Marianna - Photo Enabled - The UPS Store
MorphoTrust USA
800-528-1358
Jackson County
MARIANNA HIGH SCHOOL - MARIANNA HIGH SCHOOL
MorphoTrust USA
800-528-1358
Jackson County
Marion Mobile Services Only
Identico Fingerprinting & Drug Testing
954-239-8590
Broward County
Martin Mobile Services Only
Identico Fingerprinting & Drug Testing
954-239-8590
Broward County
MAXIM HEALTHCARE SERVICES - THE UPS STORE
MorphoTrust USA
800-528-1358
Collier County
MD Now Medical Centers
MD Now Medical Centers
Biometrics4ALL
561-420-8555 x 106
Palm Beach County
Broward, Palm Beach
MD Now MEdical Centers Inc.
Biometrics4ALL
561-420-8554
Miami Dade County
Meals on Wheels Plus of Manatee Inc.
Meals on Wheels Plus of Manatee Inc.
941-747-4655
Manatee County
Medi-Nurse
Medi-Nurse
305-826-7127
Miami Dade County
Melbourne - Mailman Joeys
FastFingerprints
321-752-9033
Brevard County
Melbourne- Indialantic- Photo Enabled - Atlantic P
MorphoTrust USA
800-528-1358
Brevard County
MHC Staffing
MHC Staffing
954-532-1481
Broward County
MIAMI  - EMSI - MIAMI SOUTH
MorphoTrust USA
800-528-1358
Miami Dade County
MIAMI - EMSI
MorphoTrust USA
800-528-1358
Miami Dade County
Miami - Florida Licenses & Corp. Inc, Florida Cont
FastFingerprints
305-446-3442
Miami Dade County
Miami - Pensky & Kim
FastFingerprints
305-571-9800
Miami Dade County
Miami - Photo Enabled - The UPS Store
MorphoTrust USA
800-528-1358
Miami Dade County
Miami - South - Photo Enabled - UPS Store
MorphoTrust USA
800-528-1358
Miami Dade County
MIAMI GARDENS - TBA
MorphoTrust USA
800-528-1358
Miami Dade County
MIAMI GARDENS - THE UPS STORE 5800
MorphoTrust USA
800-528-1358
Miami Dade County
Miami Lakes Location
Apex Fingerprinting
786-542-1820
Miami Dade County
Miami Lakes Location
Apex Fingerprinting
786-542-1820
Miami Dade County
Miami Notary, LLC
Biometrics4ALL
305-815-2345
Miami Dade County
Miami-Dade
Milton - Photo Enabled - The UPS Store
MorphoTrust USA
800-528-1358
Santa Rosa County
Milton (ECSD) - The UPS Store
MorphoTrust USA
800-528-1358
Santa Rosa County
Miramar - Any Lab Test Now
FastFingerprints
954-450-0200
Broward County
Mobile Center
Daon Trusted Identity Services-DTIS
Brevard County
Mobile Center
Daon Trusted Identity Services-DTIS
Sarasota County
Mobile Livescan Solutions, LLC
Mobile Livescan Solutions, LLC
305-793-7904
Miami Dade County
Monroe Mobile Services Only
Identico Fingerprinting & Drug Testing
954-239-8590
Broward County
Naples - Photo Enabled - Asares Advanced Fingerpri
MorphoTrust USA
800-528-1358
Collier County
NAPLES - PHOTO ENABLED - HOME INSTEAD SENIOR CARE
MorphoTrust USA
800-528-1358
Collier County
Naples - Photo Enabled - The UPS Store
MorphoTrust USA
800-528-1358
Collier County
Naples-photo enabled - Asares Advanced Fingerprint
MorphoTrust USA
800-528-1358
Collier County
Nassau Mobile Services Only
Identico Fingerprinting & Drug Testing
954-239-8590
Broward County
Neighborly Care Network, Inc.
Neighborly Care Network, Inc,
727-573-94444
Pinellas County
Pasco, Pinellas
New Hope Service Center
New Hope Service Center
786-735-3092
Miami Dade County
New Hope Service Center
New Hope Service Center
9548430500
Broward County
NMS Management Services, Inc.
NMS Management Services, Inc.
561-967-8884
Palm Beach County
Broward, Miami-Dade, Palm Beach
North Dade - Gold Coast Schools
FastFingerprints
800-732-9140
Miami Dade County
North Lauderdale - CynANotary, LLC
FastFingerprints
954-977-9905
Broward County
NORTH MIAMI BEACH - GOIN POSTAL
MorphoTrust USA
800-528-1358
Miami Dade County
North Port - Photo Enabled - Imagine Medical Prep
MorphoTrust USA
800-528-1358
Sarasota County
Nurses PRN of Florida
Nurses PRN of Florida
727-443-4443
Pinellas County
Ocala - Photo Enabled - Goin Postal
MorphoTrust USA
800-528-1358
Marion County
Ocala - Shipping Spot
FastFingerprints
352-512-9500
Marion County
Okaloosa Mobile Services Only
Identico Fingerprinting & Drug Testing
954-239-8590
Broward County
Okeechobee Mobile Services Only
Identico Fingerprinting & Drug Testing
954-239-8590
Broward County
On Site Mobile Notary & Fingerprints
On Site Mobile Notary & Fingerprints
727-967-0551
Pasco County
Hernando, Pasco, Pinellas
Orange Mobile Services Only
Identico Fingerprinting & Drug Testing
954-239-8590
Broward County
Orange Park - Photo Enabled - Z Best Rental
MorphoTrust USA
800-528-1358
Clay County
ORANGEWOOD CHRISTIAN SCHOOL - ORANGEWOOD CHRISTIAN
MorphoTrust USA
800-528-1358
Orange County
Orlando - Any Lab Test Now
FastFingerprints
407-251-8378
Orange County
Orlando - IFREC Real Estate School
FastFingerprints
888-647-7277
Orange County
Orlando - Photo Enabled - The UPS Store
MorphoTrust USA
800-528-1358
Orange County
Orlando - Photo Enabled - UPS Store 1984
MorphoTrust USA
800-528-1358
Orange County
ORMOND BEACH - PAK N POST  #1
MorphoTrust USA
800-528-1358
Volusia County
ORMOND BEACH - PHOTO ENABLED - PAK N POST  II
MorphoTrust USA
800-528-1358
Volusia County
Osceola Mobile Services Only
Identico Fingerprinting & Drug Testing
954-239-8590
Broward County
Pac n Send (Hrs M - F 9 -5PM) - Ft  Myers, FL
First Advantage
239-433-0747
Lee County
Pac N Send of Lighthouse Point
Pac N Send of Lighthouse Point
954-946-7760
Broward County
Broward, Miami-Dade, Palm Beach
Pack & Ship - Sarasota, FL
First Advantage
941-955-0098
Sarasota County
Page Rehabilitation
Page Rehabilitation
239-931-8446
Lee County
PAK MAIL - MARGATE
MorphoTrust USA
800-528-1358
Broward County
Palatka - Photo Enabled - Weststaff Staffing Servi
MorphoTrust USA
800-528-1358
Putnam County
Palm Coast - Photo Enabled - Flagler County Public
MorphoTrust USA
800-528-1358
Flagler County
PALM COAST- PHOTO ENABLED - THE UPS STORE 5906
MorphoTrust USA
800-528-1358
Flagler County
Palm Harbor - Photo Enabled - Goin Postal 150
MorphoTrust USA
800-528-1358
Pinellas County
PALM SPRINGS - EMSI
MorphoTrust USA
800-528-1358
Palm Beach County
PALM SPRINGS / GREENACRES - BACK GROUND GUYS
MorphoTrust USA
800-528-1358
Palm Beach County
Palm Springs/Greenacres - Photo Enabled - The UPS 
MorphoTrust USA
800-528-1358
Palm Beach County
Panama City - Photo Enabled - Pak Mail
MorphoTrust USA
800-528-1358
Bay County
PANAMA CITY - PRINTS, INC.
MorphoTrust USA
800-528-1358
Bay County
Parcels Plus
Parcels Plus
954-782-9527
Putnam County
Broward
Pasco Mobile Services Only
Identico Fingerprinting & Drug Testing
954-239-8590
Broward County
Pearson Vue - Boynton Beach 1026 - Pearson Vue Tes
MorphoTrust USA
800-528-1358
Palm Beach County
PEARSON VUE - Coral Gables 1037 - Pearson Vue Test
MorphoTrust USA
800-528-1358
Miami-Dade County
Pearson Vue - Doral 1041 - Pearson Vue Test Center
MorphoTrust USA
800-528-1358
Miami Dade County
Pearson Vue - Ft Lauderdale 1044 - Pearson Vue Tes
MorphoTrust USA
800-528-1358
Broward County
Pearson Vue - Ft Myers 1028 - Pearson Vue Test Cen
MorphoTrust USA
800-528-1358
Lee County
Pearson Vue - Ft Myers#2 1046 - Pearson Vue Test C
MorphoTrust USA
800-528-1358
Lee County
Pearson Vue - Gainesville 1029 - Pearson Vue Test 
MorphoTrust USA
800-528-1358
Alachua County
Pearson Vue - Hollywood 1035 - Pearson Vue Test Ce
MorphoTrust USA
800-528-1358
Broward County
Pearson Vue - Jacksonville 1030 - Pearson Vue Test
MorphoTrust USA
800-528-1358
Duval County
Pearson Vue - Lake Mary 1040 - Pearson Vue Test Ce
MorphoTrust USA
800-528-1358
Seminole County
Pearson Vue - Lakeland 1045 - Pearson Vue Test Cen
MorphoTrust USA
800-528-1358
Polk County
Pearson Vue - Melbourne 1042 - Pearson Vue Test Ce
MorphoTrust USA
800-528-1358
Brevard County
Pearson Vue - Miami 1031 - Pearson Vue Test Center
MorphoTrust USA
800-528-1358
Miami Dade County
Pearson Vue - Oakland Park 1027 - Pearson Vue Test
MorphoTrust USA
800-528-1358
Broward County
Pearson Vue - Orlando 1025 - Pearson Vue Test Cent
MorphoTrust USA
800-528-1358
Orange County
Pearson Vue - Ormond Beach 1038 - Pearson Vue Test
MorphoTrust USA
800-528-1358
Volusia County
Pearson Vue - Pensacola 1032 - Pearson Vue Test Ce
MorphoTrust USA
800-528-1358
Escambia County
Pearson Vue - Sarasota 1043 - Pearson Vue Test Cen
MorphoTrust USA
800-528-1358
Sarasota County
Pearson Vue - St Petersburg 1036 - Pearson Vue Tes
MorphoTrust USA
800-528-1358
Pinellas County
Pearson Vue - Tallahassee 1033 - Pearson Vue Test 
MorphoTrust USA
800-528-1358
Leon County
Pearson Vue - Tampa 1034 - Pearson Vue Test Center
MorphoTrust USA
800-528-1358
Hillsborough County
PEMBROKE PINES - GOIN POSTAL
MorphoTrust USA
800-528-1358
Broward County
Pembroke Pines - Photo Enabled - The UPS Store 371
MorphoTrust USA
800-528-1358
Broward County
Pensacola - Any Lab Test Now
FastFingerprints
850-912-8500
Escambia County
PENSACOLA (2B POSTAL) - 2B POSTAL
MorphoTrust USA
800-528-1358
Escambia County
Pensacola (ECSD) - The UPS Store/ Pensacola(9 mile location) - The UPS Store
Pensacola (Mobile Hwy location) - UPS STORE 1742
MorphoTrust USA
800-528-1358
Escambia County
Perry - Photo Enabled - Taylor County School Distr
MorphoTrust USA
800-528-1358
Taylor County
Personal Security Concepts
Personal Security Concepts
850-656-9400
Leon County
Madison, Taylor, Jefferson, Wakulla, Gadsden, Liberty, Franklin, Gulf, Calhoun Jackson, Holmes, Washington, Bay, Walton, Okaloosa, Santa Rosa, Escambia
Pinellas Mobile Services Only
Identico Fingerprinting & Drug Testing
954-239-8590
Broward County
Pinkerton
Biometrics4ALL
561-288-4030
Palm Beach County
Palm Beach
Plantation - Photo Enabled - Ruby's Academy of Hea
MorphoTrust USA
800-528-1358
Broward County
Polk Mobile Services Only
Identico Fingerprinting & Drug Testing
954-239-8590
Broward County
PORT CHARLOTTE - Home Instead Senior Care
MorphoTrust USA
800-528-1358
Charlotte County
Port St Lucie - Photo Enabled - The UPS Store
MorphoTrust USA
800-528-1358
St. Lucie County
Postal Annex 10013
Biometrics4ALL
727-400-6801
Pinellas County
Hillsborough, Pasco, Pinellas
Pro Med Healthcare Services
Pro Med Healthcare Services
813-849-0014
Hillsborough County
Pro Med Healthcare Services
Pro Med Healthcare Services
863-669-0440
Polk County
Pro Med Healthcare Services
Pro Med Healthcare Services
863-853-8100
Polk County
Pro Med Healthcare Services
Pro Med Healthcare Services
727-209-0639
Pinellas County
Professional Associates of Background Screeners, L
Biometrics4ALL
407-571-9988
Seminole County
Punta Gorda - Photo Enabled - Police Department - 
MorphoTrust USA
800-528-1358
Charlotte County
Punta Gorda- PHOTO ENABLED - Home Instead Senior C
MorphoTrust USA
800-528-1358
Charlotte County
Putnam Mobile Services Only
Identico Fingerprinting & Drug Testing
954-239-8590
Broward County
Rhode Island Private Detectives
Rhode Island Private Detectives
401-421-5705
Out of State
Riverside Care Center
Riverside Care Center
859-292-8880
Miami Dade County
SAN JUAN DEL RIO CATHOLIC SCHOOL - SAN JUAN DEL RI
MorphoTrust USA
800-528-1358
St. Johns County
Santa Rosa Mobile Services Only
Identico Fingerprinting & Drug Testing
954-239-8590
Broward County
Sarasota - Ed Klopfer School of Real Estate
FastFingerprints
800-370-1570
Sarasota County
Sarasota - Photo Enabled - The UPS Store
MorphoTrust USA
800-528-1358
Sarasota County
Sarasota LiveScan Fingerprinting
Sarasota LiveScan Fingerprinting
941-538-7959
Sarasota County
Sarasota, Manatee
Sarasota Mobile Services Only
Identico Fingerprinting & Drug Testing
954-239-8590
Broward County
SARASOTA/VENICE - Home Instead Senior Care
MorphoTrust USA
800-528-1358
Sarasota County
Sebring - Photo Enabled - Goin Postal 067
MorphoTrust USA
800-528-1358
Highlands County
Security & Information Management Inc.
Security & Information Management Inc.
786-457-3991
Miami Dade County
Seminole Mobile Services Only
Identico Fingerprinting & Drug Testing
954-239-8590
Broward County
Senior Helpers
Senior Helpers
863-686-7333
Polk County
Serge Fontaine
Serge Fontaine
954-732-7284
Broward County
SNEADS HIGH SCHOOL - SNEADS HIGH SCHOOL
MorphoTrust USA
800-528-1358
Jackson County
South Daytona - Photo Enabled - Halifax Academy
MorphoTrust USA
800-528-1358
Volusia County
South Florida Fingerprinting
South Florida Fingerprinting
305-661-1636
Miami-Dade County
Miami-Dade, Monroe
SPECAL PRINT MCCI MEDICAL GROUP - SPECIAL PRINT SE
MorphoTrust USA
800-528-1358
Pinellas County
Special Ops Protection Agency
Biometrics4ALL
239-829-6070
Broward County
Broward, Collier, Hendry, Hillsborough, Lee, Orange, Palm Beach
Special Ops Protection Agency, Inc
Biometrics4ALL
754-444-3774
Putnam County
Special Print - Home Inspectors 9/11/10 - RAMADA C
MorphoTrust USA
800-528-1358
Duval County
Special Print - Home Inspectors 9/25/10 - HILTON D
MorphoTrust USA
800-528-1358
Broward County
Special Print - Home Inspectors 9/26/10 - HILTON D
MorphoTrust USA
800-528-1358
Broward County
SPECIAL PRINT 21ST CENTURY ONCOLOGY - 21ST CENTURY
MorphoTrust USA
800-528-1358
Lee County
SPECIAL PRINT 4C FLORIDA - COMMUNITY COORDINATED C
MorphoTrust USA
800-528-1358
Orange County
SPECIAL PRINT ACADEMIE CHRETIENNE HAITIENNE - ACAD
MorphoTrust USA
800-528-1358
Orange County
SPECIAL PRINT ACUMEN CNA TRAINING - ACUMEN MEDICAL
MorphoTrust USA
800-528-1358
SPECIAL PRINT ADMIRAL FARRAGUT ACADEMY - ADMIRAL F
MorphoTrust USA
800-528-1358
Pinellas County
SPECIAL PRINT AMERILIFE HEALTH - AMERILIFE
MorphoTrust USA
800-528-1358
Pinellas County
SPECIAL PRINT APRIA/CORAM HEALTHCARE - CORAM HEALT
MorphoTrust USA
800-528-1358
Hillsborough County
SPECIAL PRINT APRIA/CORAM HEALTHCARE-ORLANDO - COR
MorphoTrust USA
800-528-1358
Orange County
SPECIAL PRINT AVOW HOSPICE - AVOW HOSPICE
MorphoTrust USA
800-528-1358
Collier County
SPECIAL PRINT BARRY UNIVERSITY SCHOOL OF LAW - SCH
MorphoTrust USA
800-528-1358
Orange County
SPECIAL PRINT BBBS OF GREATER MIAMI - BIG BROTHER 
MorphoTrust USA
800-528-1358
Miami Dade County
SPECIAL PRINT BCS AT&T EMPLOYEES ONLY - AT&T
MorphoTrust USA
800-528-1358
Broward County
SPECIAL PRINT BOCA CIEGA HIGH SCHOOL - BOCA CIEGA 
MorphoTrust USA
800-528-1358
Pinellas County
SPECIAL PRINT BOYS & GIRLS CLUBS OF SARASOTA CO - 
MorphoTrust USA
800-528-1358
Sarasota County
SPECIAL PRINT BRAUSER MAIMONIDES ACADEMY - BRAUSER
MorphoTrust USA
800-528-1358
Broward County
SPECIAL PRINT BREVARD CC - HEALTH SCIENCES - COCOA
MorphoTrust USA
800-528-1358
Brevard County
SPECIAL PRINT C & M SUPPORT SERVICES INC - C & M S
MorphoTrust USA
800-528-1358
Hillsborough County
SPECIAL PRINT CAMP BOGGY CREEK - CAMP BOGGY CREEK
MorphoTrust USA
800-528-1358
Lake County
SPECIAL PRINT COMMUNITY CANCER CTR OF N FLORIDA - 
MorphoTrust USA
800-528-1358
Alachua County
SPECIAL PRINT CONE DISTRIBUTING INC OCALA - CONE D
MorphoTrust USA
800-528-1358
Marion County
SPECIAL PRINT CONE DISTRIBUTING INC TALLAHASSE - C
MorphoTrust USA
800-528-1358
Leon County
SPECIAL PRINT CONVEY HEALTH SOLUTIONS - CONVEY HEA
MorphoTrust USA
800-528-1358
St. Lucie County
SPECIAL PRINT CORPUS CHRISTI CATHOLIC CHURCH - COR
MorphoTrust USA
800-528-1358
St. Johns County
SPECIAL PRINT DADE SCHOOL - ROBERT MORGAN EDUC CEN
MorphoTrust USA
800-528-1358
SPECIAL PRINT EAST RIDGE HS - EAST RIDGE HIGH SCHO
MorphoTrust USA
800-528-1358
Lake County
SPECIAL PRINT EBI, LLC SARASOTA - EBI, LLC SARASOT
MorphoTrust USA
800-528-1358
Sarasota County
SPECIAL PRINT EPISCOPAL HIGH SCHOOL - EPISCOPAL HI
MorphoTrust USA
800-528-1358
Duval County
SPECIAL PRINT ESCAMBIA CHRISTIAN SCHOOL - ESCAMBIA
MorphoTrust USA
800-528-1358
Escambia County
SPECIAL PRINT EVEREST UNIVERSITY-BRANDON CAMPUS - 
MorphoTrust USA
800-528-1358
Hillsborough County
SPECIAL PRINT FAMU-SUMMER CAMP PROGRAM  - SCHOOL O
MorphoTrust USA
800-528-1358
Leon County
SPECIAL PRINT FLORIDA A&M UNIVERSITY COLLEGE LAW -
MorphoTrust USA
800-528-1358
Orange County
SPECIAL PRINT FLORIDA ATLANTIC UNIVERSITY - BOCA R
MorphoTrust USA
800-528-1358
Palm Beach County
SPECIAL PRINT FLORIDA COSTAL SCHOOL OF LAW - FLORI
MorphoTrust USA
800-528-1358
Duval County
SPECIAL PRINT FLORIDA DEPARTMENT OF STATE - CLIFTO
MorphoTrust USA
800-528-1358
Leon County
SPECIAL PRINT FLORIDA DEPARTMENT OF STATE - NORTHW
MorphoTrust USA
800-528-1358
Leon County
SPECIAL PRINT FLORIDA DEPARTMENT OF STATE - R A GR
MorphoTrust USA
800-528-1358
Leon County
SPECIAL PRINT FLORIDA INTERNATIONAL UNIVERSITY - F
MorphoTrust USA
800-528-1358
Miami Dade County
SPECIAL PRINT FSU  COLLEGE OF LAW - DEAN'S CONFERE
MorphoTrust USA
800-528-1358
Leon County
SPECIAL PRINT FSU - COLLEGE OF MEDICINE - FSU - CO
MorphoTrust USA
800-528-1358
Leon County
SPECIAL PRINT FSU COLLEGE OF LAW - FSU COLLEGE OF 
MorphoTrust USA
800-528-1358
Leon County
SPECIAL PRINT GALEN  COLLEGE OF NURSING - GALEN CO
MorphoTrust USA
800-528-1358
Pinellas County
SPECIAL PRINT GUARDIAN CARE MGMT - GUARDIAN CARE M
MorphoTrust USA
800-528-1358
Seminole County
SPECIAL PRINT GULF STREAM SCHOOL - GULF STREAM SCH
MorphoTrust USA
800-528-1358
Palm Beach County
SPECIAL PRINT HOMESTEAD SENIOR HIGH SCHOOL - SPECI
MorphoTrust USA
800-528-1358
SPECIAL PRINT HUMANA - HUMANA
MorphoTrust USA
800-528-1358
Hillsborough County
SPECIAL PRINT INSIGHT FINANCIAL CREDIT UNION - INS
MorphoTrust USA
800-528-1358
Orange County
SPECIAL PRINT INSIGHT FINANCIAL CU EUSTIS - INSIGH
MorphoTrust USA
800-528-1358
Lake County
SPECIAL PRINT JACARANDA MANOR - JACARANDA MANOR
MorphoTrust USA
800-528-1358
Pinellas County
SPECIAL PRINT JACKSON MEMORIAL HOSPITAL - MEDICAL 
MorphoTrust USA
800-528-1358
Miami Dade County
SPECIAL PRINT JACKSONVILLE COUNTRY DAY SCHOOL - JA
MorphoTrust USA
800-528-1358
Duval County
SPECIAL PRINT KESWICK CHRISTIAN SCHOOL - KESWICK C
MorphoTrust USA
800-528-1358
Pinellas County
SPECIAL PRINT LEGAL AID OCBA - LEGAL AID OCBA
MorphoTrust USA
800-528-1358
Orange County
SPECIAL PRINT LIFE CARE CENTER OF NEW PORT RICHEY 
MorphoTrust USA
800-528-1358
Pasco County
SPECIAL PRINT LIGHTHOUSE CHRISTIAN ACADEMY - LIGHT
MorphoTrust USA
800-528-1358
Volusia County
SPECIAL PRINT MARY BROGAN MUSEUM ARTS AND SCIENCE 
MorphoTrust USA
800-528-1358
Leon County
SPECIAL PRINT MEMORIAL HOSPITAL JACKSONVILL - MEMO
MorphoTrust USA
800-528-1358
Duval County
SPECIAL PRINT MERCY HOSPITAL - MERCY HOSPITAL
MorphoTrust USA
800-528-1358
Miami Dade County
SPECIAL PRINT MIAMI CAROL CITY SR HIGH - MIAMI CAR
MorphoTrust USA
800-528-1358
Miami Dade County
SPECIAL PRINT MIAMI NORTHWESTERN SENIOR HS - SPECI
MorphoTrust USA
800-528-1358
SPECIAL PRINT MIAMI-DADE COUNTY HEALTH DEPARTMENT 
MorphoTrust USA
800-528-1358
Miami Dade County
SPECIAL PRINT MILLENNIUM PHYSICIAN - MILLENNIUM PH
MorphoTrust USA
800-528-1358
Charlotte County
SPECIAL PRINT MILLENNIUM PHYSICIAN AARON STREET  -
MorphoTrust USA
800-528-1358
Charlotte County
SPECIAL PRINT NASSAU TECHNICAL CENTER  - BETTY COO
MorphoTrust USA
800-528-1358
Nassau County
SPECIAL PRINT NATIONAL FLIGHT ACADEMY - NAS PENSAC
MorphoTrust USA
800-528-1358
Escambia County
SPECIAL PRINT NEW BEGINNINGS CHURCH - NEW BEGINNIN
MorphoTrust USA
800-528-1358
Okaloosa County
SPECIAL PRINT NOVA SOUTHEASTERN UNIVERSITY - NOVA 
MorphoTrust USA
800-528-1358
Broward County
SPECIAL PRINT OUT OF DOOR ACADEMY - SIESTA KEY CAM
MorphoTrust USA
800-528-1358
Sarasota County
SPECIAL PRINT OUT OF DOOR ACADEMY LAKEWOOD RANCH -
MorphoTrust USA
800-528-1358
Sarasota County
SPECIAL PRINT PALM HARBOR UNIVERSITY HS - PALM HAR
MorphoTrust USA
800-528-1358
Pinellas County
SPECIAL PRINT PINE CASTLE CHRISTIAN ACADEMY - PINE
MorphoTrust USA
800-528-1358
Orange County
SPECIAL PRINT POLK COUNTY 4-H - SPECIAL PRINT SESS
MorphoTrust USA
800-528-1358
SPECIAL PRINT PROVIDENCE SCHOOL - PROVIDENCE SCHOO
MorphoTrust USA
800-528-1358
Duval County
SPECIAL PRINT RIDERIGHT - RIDERIGHT
MorphoTrust USA
800-528-1358
Lake County
SPECIAL PRINT SANIBEL RECREATION CENTER - SANIBEL 
MorphoTrust USA
800-528-1358
Lee County
SPECIAL PRINT SENIORS FIRST - SENIORS FIRST
MorphoTrust USA
800-528-1358
Orange County
SPECIAL PRINT SENIORS FIRST - THE CARR BUILDING
MorphoTrust USA
800-528-1358
Orange County
SPECIAL PRINT SESSION - HARD CARD TEST
MorphoTrust USA
800-528-1358
Broward County
SPECIAL PRINT SESSION - SIGNET DIAGNOSTIC IMAGING 
MorphoTrust USA
800-528-1358
Broward County
SPECIAL PRINT SHELL POINT RETIREMENT COMMUNITY - S
MorphoTrust USA
800-528-1358
Lee County
SPECIAL PRINT SIGNATURE HEALTH - SIGNATURE HEALTH
MorphoTrust USA
800-528-1358
Jackson County
SPECIAL PRINT SOMERSET ASSISTED LIVING - SOMERSET 
MorphoTrust USA
800-528-1358
Lake County
SPECIAL PRINT SOUTH DADE HIGH SCHOOL - SOUTH DADE 
MorphoTrust USA
800-528-1358
Miami Dade County
SPECIAL PRINT SOUTH LAKE HS - SOUTH LAKE HS
MorphoTrust USA
800-528-1358
Lake County
SPECIAL PRINT ST JOSEPHS HOSPITAL - MEDICAL ARTS B
MorphoTrust USA
800-528-1358
Hillsborough County
SPECIAL PRINT ST PETERS CES - ST PETERS CES
MorphoTrust USA
800-528-1358
Palm Beach County
SPECIAL PRINT ST THOMAS UNIVERSITY SCHOOL OF LAW -
MorphoTrust USA
800-528-1358
Miami Dade County
SPECIAL PRINT STETSON UNIVERSITY COLLEGE OF LAW - 
MorphoTrust USA
800-528-1358
Pinellas County
SPECIAL PRINT TAYLOR COUNTY  - TAYLOR CO SCHOOL BO
MorphoTrust USA
800-528-1358
Taylor County
SPECIAL PRINT TEST - TEST APPOINTMENTS
MorphoTrust USA
800-528-1358
SPECIAL PRINT THE BOLLES SCHOOL - SPECIAL PRINT SE
MorphoTrust USA
800-528-1358
SPECIAL PRINT THE BOLLES SCHOOL - THE BOLLES SCHOO
MorphoTrust USA
800-528-1358
Duval County
SPECIAL PRINT THE BRIDGE AT BAY ST JOE - THE BRIDG
MorphoTrust USA
800-528-1358
Gulf County
SPECIAL PRINT THE COMMUNITY SCHOOL OF NAPLES - THE
MorphoTrust USA
800-528-1358
Collier County
SPECIAL PRINT THE MASONIC HOME OF FLORIDA - MASONI
MorphoTrust USA
800-528-1358
Pinellas County
SPECIAL PRINT THOMAS M COOLEY LAW SCHOOL - THOMAS 
MorphoTrust USA
800-528-1358
Hillsborough County
SPECIAL PRINT UNIV OF FLORIDA LEVIN COLLEGE OF LAW
MorphoTrust USA
800-528-1358
Alachua County
SPECIAL PRINT UNIVERSITY CHRISTIAN SCHOOL - UNIVER
MorphoTrust USA
800-528-1358
Duval County
SPECIAL PRINT UNIVERSITY OF MIAMI SCHOOL OF LAW - 
MorphoTrust USA
800-528-1358
Miami-Dade County
SPECIAL PRINT UNIVERSITY OF NORTH FLORIDA - UNIVER
MorphoTrust USA
800-528-1358
Duval County
SPECIAL PRINT VALUE OPTIONS INC - VALUE OPTIONS IN
MorphoTrust USA
800-528-1358
Hillsborough County
SPECIAL PRINT WEKIVA YOUTH CAMP - WEKIVA SPRING ST
MorphoTrust USA
800-528-1358
Orange County
SPECIAL PRINT WILLIAM TURNER TECH HIGH SCHOOL - WI
MorphoTrust USA
800-528-1358
Miami Dade County
SPECIAL PRINT WORK SOURCE - WORK SOURCE
MorphoTrust USA
800-528-1358
Clay County
SPECIAL SESSION FL DEPT OF EDUCATION HQ - HQ
MorphoTrust USA
800-528-1358
Leon County
SPRING HILL - Horizon Home Care
MorphoTrust USA
800-528-1358
Hernando County
Spring Hill - Photo Enabled - Johnson Insurance Ag
MorphoTrust USA
800-528-1358
Hernando County
SPRING HILL - THE UPS STORE 4177
MorphoTrust USA
800-528-1358
Hernando County
St Augustine - Photo Enabled - Z Best Rental
MorphoTrust USA
800-528-1358
St. Johns County
St Augustine Center for Living
St Augustine Center for Living
904-797-5027
St. Johns County
St Cloud - Photo Enabled - UPS Store 3182
MorphoTrust USA
800-528-1358
Osceola County
St Petersburg - Photo Enabled - Goin Postal
MorphoTrust USA
800-528-1358
Pinellas County
St. Johns Mobile Services Only
Identico Fingerprinting & Drug Testing
954-239-8590
Broward County
St. Lucie Mobile Services Only
Identico Fingerprinting & Drug Testing
954-239-8590
Broward County
Staff America, Inc
Staff America, Inc
352-432-0080
Citrus County
Sumter Mobile Services Only
Identico Fingerprinting & Drug Testing
954-239-8590
Broward County
Sun City Center - Photo Enabled - UPS Store 1351
MorphoTrust USA
800-528-1358
Hillsborough County
Super Postal (Diamond Head's) - Dania Bch, FL
First Advantage
954-920-1901
Broward County
Suwannee Mobile Services Only
Identico Fingerprinting & Drug Testing
954-239-8590
Broward County
Tallahassee - Any Lab Test Now
FastFingerprints
850-216-2582
Leon County
Tallahassee - Photo Enabled - The UPS Store 2281
MorphoTrust USA
800-528-1358
Leon County
TALLAHASSEE - PRINTS, INC
MorphoTrust USA
800-528-1358
Leon County
Tampa - Downtown - Photo Enabled - UPS Store 4639
MorphoTrust USA
800-528-1358
Hillsborough County
Tampa - Photo Enabled - Hillsboro County School Bo
MorphoTrust USA
800-528-1358
Hillsborough County
TAYLOR COUNTY SCHOOL BOARD  - TAYLOR COUNTY SCHOOL
MorphoTrust USA
800-528-1358
Taylor County
Taylor Mobile Services Only
Identico Fingerprinting & Drug Testing
954-239-8590
Broward County
Ten Eight Agency, Inc
Ten Eight Agency, Inc
321-676-7997
Brevard County
Tender Care Services
Tender Care Services
772-220-3090
Martin County
Tendercare Associates
Tendercare Associates
561-623-7724
Palm Beach County
TEST SYSTEM - TEST SYSTEM
MorphoTrust USA
800-528-1358
The Arc of Alachua County
The Arc of Alachua County
Alachua County
Alachua
The Glades Initiative, Inc.
The Glades Initiative, Inc.
561-996-3310
Palm Beach County
The Little Insurance Group
The Little Insurance Group
407-255-2176
Orange County
The Mail & Package Station - Maitland, FL
First Advantage
407-628-4455
Orange County
The National Research Group Inc
The National Research Group Inc
941-488-8500
Sarasota County
The Palace at Kendall
The Palace at Kendall
305-270-7036
Miami Dade County
The Shipping Station - Naples, FL
First Advantage
239-261-6719
Collier County
The UPS Store
Daon Trusted Identity Services-DTIS
561-338-0407
Palm Beach County
The UPS Store
Daon Trusted Identity Services-DTIS
561-752-4250
Palm Beach County
The UPS Store
Daon Trusted Identity Services-DTIS
813-689-4998
Hillsborough County
The UPS Store
Daon Trusted Identity Services-DTIS
239-540-4334
Lee County
The UPS Store
Daon Trusted Identity Services-DTIS
727-446-3993
Pinellas County
The UPS Store
Daon Trusted Identity Services-DTIS
305-441-7161
Miami-Dade County
The UPS Store
Daon Trusted Identity Services-DTIS
305-667-2181
Miami-Dade County
The UPS Store
Daon Trusted Identity Services-DTIS
954-796-8760
Broward County
The UPS Store
Daon Trusted Identity Services-DTIS
954-475-0994
Broward County
The UPS Store
Daon Trusted Identity Services-DTIS
386-615-1133
Volusia County
The UPS Store
Daon Trusted Identity Services-DTIS
954-725-0655
Broward County
The UPS Store
Daon Trusted Identity Services-DTIS
561-276-3339
Palm Beach County
The UPS Store
Daon Trusted Identity Services-DTIS
305-594-7622
Miami Dade County
The UPS Store
Daon Trusted Identity Services-DTIS
954-463-0444
Broward County
The UPS Store
Daon Trusted Identity Services-DTIS
239-454-7111
Lee County
The UPS Store
Daon Trusted Identity Services-DTIS
352-371-0403
Alachua County
The UPS Store
Daon Trusted Identity Services-DTIS
850-916-7070
Santa Rosa County
The UPS Store
Daon Trusted Identity Services-DTIS
954-963-8558
Broward County
The UPS Store
Daon Trusted Identity Services-DTIS
727-755-1877
Pasco County
The UPS Store
Daon Trusted Identity Services-DTIS
352-341-2020
Citrus County
The UPS Store
Daon Trusted Identity Services-DTIS
904-642-1070
Duval County
The UPS Store
Daon Trusted Identity Services-DTIS
904-620-4800
Duval County
The UPS Store
Daon Trusted Identity Services-DTIS
561-575-5799
Palm Beach County
The UPS Store
Daon Trusted Identity Services-DTIS
305-292-4177
Monroe County
The UPS Store
Daon Trusted Identity Services-DTIS
407-348-7266
Osceola County
The UPS Store
Daon Trusted Identity Services-DTIS
386-755-9890
Columbia County
The UPS Store
Daon Trusted Identity Services-DTIS
407-333-3433
Seminole County
The UPS Store
Daon Trusted Identity Services-DTIS
863-676-1309
Polk County
The UPS Store
Daon Trusted Identity Services-DTIS
863-815-1322
Polk County
The UPS Store
Daon Trusted Identity Services-DTIS
239-334-4490
Lee County
The UPS Store
Daon Trusted Identity Services-DTIS
321-253-2600
Brevard County
The UPS Store
Daon Trusted Identity Services-DTIS
305-408-7430
Miami Dade County
The UPS Store
Daon Trusted Identity Services-DTIS
305-385-8486
Miami Dade County
The UPS Store
Daon Trusted Identity Services-DTIS
305-858-1221
Miami Dade County
The UPS Store
Daon Trusted Identity Services-DTIS
305-238-2242
Miami Dade County
The UPS Store
Daon Trusted Identity Services-DTIS
305-372-9877
Miami Dade County
The UPS Store
Daon Trusted Identity Services-DTIS
305-225-1570
Miami Dade County
The UPS Store
Daon Trusted Identity Services-DTIS
305-866-5500
Miami Dade County
The UPS Store
Daon Trusted Identity Services-DTIS
305-653-4700
Miami Dade County
The UPS Store
Daon Trusted Identity Services-DTIS
305-557-1111
Miami Dade County
The UPS Store
Daon Trusted Identity Services-DTIS
305-512-3646
Miami Dade County
The UPS Store
Daon Trusted Identity Services-DTIS
850-623-8353
Santa Rosa County
The UPS Store
Daon Trusted Identity Services-DTIS
239-597-9221
Collier County
The UPS Store
Daon Trusted Identity Services-DTIS
305-792-7733
Miami Dade County
The UPS Store
Daon Trusted Identity Services-DTIS
352-237-3242
Marion County
The UPS Store
Daon Trusted Identity Services-DTIS
904-276-2966
Clay County
The UPS Store
Daon Trusted Identity Services-DTIS
407-352-3767
Orange County
The UPS Store
Daon Trusted Identity Services-DTIS
407-382-0353
Orange County
The UPS Store
Daon Trusted Identity Services-DTIS
407-382-3787
Orange County
The UPS Store
Daon Trusted Identity Services-DTIS
561-624-6300
Palm Beach County
The UPS Store
Daon Trusted Identity Services-DTIS
850-236-8779
Bay County
The UPS Store
Daon Trusted Identity Services-DTIS
954-435-5577
Broward County
The UPS Store
Daon Trusted Identity Services-DTIS
850-479-2623
Escambia County
The UPS Store
Daon Trusted Identity Services-DTIS
727-209-2459
Pinellas County
The UPS Store
Daon Trusted Identity Services-DTIS
954-935-5100
Putnam County
The UPS Store
Daon Trusted Identity Services-DTIS
941-764-9500
Charlotte County
The UPS Store
Daon Trusted Identity Services-DTIS
386-760-5566
Volusia County
The UPS Store
Daon Trusted Identity Services-DTIS
772-340-5055
St. Lucie County
The UPS Store
Daon Trusted Identity Services-DTIS
561-798-6245
Palm Beach County
The UPS Store
Daon Trusted Identity Services-DTIS
904-825-2300
St. Johns County
The UPS Store
Daon Trusted Identity Services-DTIS
727-826-6075
Pinellas County
The UPS Store
Daon Trusted Identity Services-DTIS
850-231-3505
Walton County
The UPS Store
Daon Trusted Identity Services-DTIS
941-957-1776
Sarasota County
The UPS Store
Daon Trusted Identity Services-DTIS
352-683-3636
Hernando County
The UPS Store
Daon Trusted Identity Services-DTIS
772-288-5355
Martin County
The UPS Store
Daon Trusted Identity Services-DTIS
813-634-2876
Hillsborough County
The UPS Store
Daon Trusted Identity Services-DTIS
305-944-7565
Miami Dade County
The UPS Store
Daon Trusted Identity Services-DTIS
954-572-4004
Broward County
The UPS Store
Daon Trusted Identity Services-DTIS
850-224-9969
Leon County
The UPS Store
Daon Trusted Identity Services-DTIS
813-839-1456
Hillsborough County
The UPS Store
Daon Trusted Identity Services-DTIS
813-969-1848
Hillsborough County
The UPS Store
Daon Trusted Identity Services-DTIS
813-249-1556
Hillsborough County
The UPS Store
Daon Trusted Identity Services-DTIS
813-987-2656
Hillsborough County
The UPS Store
Daon Trusted Identity Services-DTIS
352-753-8000
Sumter County
The UPS Store
Daon Trusted Identity Services-DTIS
772-569-2400
Indian River County
The UPS Store
Daon Trusted Identity Services-DTIS
561-791-9020
Palm Beach County
The UPS Store
Daon Trusted Identity Services-DTIS
321-821-4848
Brevard County
The UPS Store
Daon Trusted Identity Services-DTIS
561-478-7048
Palm Beach County
The UPS Store
Daon Trusted Identity Services-DTIS
954-358-2800
Broward County
The UPS Store
Daon Trusted Identity Services-DTIS
407-696-5552
Seminole County
The UPS Store  - Pensacola FL
First Advantage
850-478-7171
Escambia County
The UPS Store - Gulf Breeze FL
First Advantage
850-932-8533
Santa Rosa County
The UPS Store - Jacksonville, FL
First Advantage
904-641-4999
Duval County
THE UPS STORE - MIAMI - THE UPS STORE
MorphoTrust USA
800-528-1358
Miami Dade County
The UPS Store - Milton, FL
First Advantage
850-623-8353
Santa Rosa County
The UPS Store - Orange City, FL
First Advantage
386-774-6996
Volusia County
The UPS Store - Orange Park FL
First Advantage
904-276-1718
Clay County
THE UPS STORE - PORT CHARLOTTE -
MorphoTrust USA
800-528-1358
Charlotte County
The UPS Store - Winter Park, FL
Daon Trusted Identity Services-DTIS
First Advantage
407-645-0555
Orange County
The UPS Store #4230
The UPS Store #4230
813 935 1808
Hillsborough County
The UPS Store #5769
The UPS Store #5769
813-782-4047
Pasco County
The UPS Store #6466
The UPS Store #6466
561-395-6363
Palm Beach County
The UPS Store #6500
The UPS Store #6500
954-510-1602
Broward County
The UPS Store (8-7 M-F & 9-4 Sat)- Pensacola
First Advantage
850-457-0848
Escambia County
The UPS Store (M-F 8-5) - Jacksonville2, FL
First Advantage
Daon Trusted Identity Services-DTIS
904-355-4190
Duval County
The UPS Store (MUST CALL AHEAD) - Naples2, FL
First Advantage
239-354-3500
Collier County
The UPS Store 0059
The UPS Store 0059
941-371-6540
Sarasota County
The UPS Store 1070
The UPS Store 1070
813-960-4447
Hillsborough County
The UPS Store 4901
The UPS Store 4901
954-935-5100
Putnam County
The UPS Store 5056
The UPS Store 5056
407-905-2718
Orange County
The UPS Store 6445
The UPS Store 6445
305-695-0500
Miami Dade County
The Villages - Photo Enabled - UPS Store 4141
MorphoTrust USA
800-528-1358
Sumter County
Titusville - Photo Enabled - Comfort Keepers
MorphoTrust USA
800-528-1358
Brevard County
TOPS HR Solutions
TOPS HR Solutions
941-366-7570
Sarasota County
Manatee, Sarasota
Toria's Support Care Services
Biometrics4ALL
813-361-9328
Hillsborough County
True Care Professionals FLA, LLC
True Care Professionals FLA, LLC
561-767-4355
Palm Beach County
Union Mobile Services Only
Identico Fingerprinting & Drug Testing
954-239-8590
Broward County
UNITED HEALTH CARE - UNITED HEALTH CARE
MorphoTrust USA
800-528-1358
Broward County
United Screening Services
Biometrics4ALL
305-774-1711 x 1017
Miami Dade County
Broward, Miami-Dade, Monroe, Palm Beach
UNIVERSITY OF FLORIDA - 4H CAMPING - 4H CAMP CHERR
MorphoTrust USA
800-528-1358
Madison County
UNIVERSITY OF FLORIDA LEVIN COLLEGE OF LAW - UF LE
MorphoTrust USA
800-528-1358
Alachua County
UNIVERSITY OF MIAMI SCHOOL OF LAW - ALMA JENNINGS 
MorphoTrust USA
800-528-1358
Miami-Dade County
UPS Store 0521
UPS Store 0521
850-784-4877
Bay County
UPS Store 1742
UPS Store 1742
850-456-0220
Escambia County
UPS Store 1962
UPS Store 1962
850-668-3470
Leon County
UPS Store 2135
UPS Store 2135
850-791-4517
Okaloosa County
UPS Store 3547
UPS Store 3547
904-642-1070
Duval County
UPS Store 3961
UPS Store 3961
352-243-4750
Lake County
UPS Store 4534
UPS Store 4534
912-882-5828
Out of State
UPS Store 6113
UPS Store 6113
904-940-0055
St. Johns County
US Pak-N-Ship
US Pak n Ship
Biometrics4ALL
352-483-0405
Lake County
Lake
USA Mobile Drug Testing
USA Mobile Drug Testing
305-220-3912
Miami Dade County
USA Mobile Drug Testing
USA Mobile Drug Testing
786-999-8580
Miami Dade County
USA Mobile Drug Testing
USA Mobile Drug Testing
954-646-7260
Broward County
Verify Network, LLC
Biometrics4ALL
813-352-6995
Hillsborough County
Hillsborough, Pasco, Polk, Pineallas, Seminole
Vero Beach - Photo Enabled - UPS Store 3214
MorphoTrust USA
800-528-1358
Indian River County
Viera - Photo Enabled - Mailman Joey's
MorphoTrust USA
800-528-1358
Brevard County
Volusia Mobile Services Only
Identico Fingerprinting & Drug Testing
954-239-8590
Broward County
Wakulla Mobile Services Only
Identico Fingerprinting & Drug Testing
954-239-8590
Broward County
Walton Mobile Services Only
Identico Fingerprinting & Drug Testing
954-239-8590
Broward County
Washington Mobile Services Only
Identico Fingerprinting & Drug Testing
954-239-8590
Broward County
Wesley Chapel - Any Lab Test Now
FastFingerprints
813-991-9292
Pasco County
Wesley Chapel - Photo Enabled - Goin Postal
MorphoTrust USA
800-528-1358
Pasco County
West Coast Fingerprints
EZFingerPrints
813-474-1483
Hillsborough County
Hillsborough
West Palm Beach - Gold Coast Schools
FastFingerprints
800-732-9140
Palm Beach County
West Palm Beach - Photo Enabled - Paramount Traini
MorphoTrust USA
800-528-1358
Palm Beach County
WEST PALM BEACH - THE UPS STORE
MorphoTrust USA
800-528-1358
Palm Beach County
Westside Postal Center
Westside Postal Center
352-332-4330
Alachua County
Whitsyms Nursing Registry
Whitsyms Nursing Registry
561-279-0808 x240
Palm Beach County
WILDWOOD - TBA
MorphoTrust USA
800-528-1358
Sumter County
Windermere Preparatory School
Windermere Preparatory School
407-619-3384
Orange County
WINTER GARDEN - UPS Store 4491
MorphoTrust USA
800-528-1358
Orange County
Your 1 Stop Mail Service
Your 1 Stop Mail Service
850-689-2006
Okaloosa County
Your Neighborhood Shipping Store
Your Neighborhood Shipping Store
239-369-4343
Lee County
Fieldprint
877-614-4364
Seminole County
Fieldprint
877-614-4364
Polk County
Fieldprint
877-614-4364
Monroe County
Fieldprint
877-614-4364
Palm Beach County
Fieldprint
877-614-4364
Lee County
Fieldprint
877-614-4364
Palm Beach County
Fieldprint
877-614-4364
Manatee County
BioWhorl Fingerprinting Services
813-244-4236
Manatee County
Mid Florida Community Services, Inc
352-796-1485
Hernando County
Fieldprint
877-614-4364
Lee County
Fieldprint
877-614-4364
Pinellas County
Fieldprint
877-614-4364
Wakulla County
Fieldprint
877-614-4364
Okaloosa County
BioWhorl Fingerprinting Services
813-244-4236
Pasco County
Fieldprint
877-614-4364
Broward County
Fieldprint
877-614-4364
Volusia County
Fieldprint
877-614-4364
Volusia County
Mid Florida Community Services, Inc
386-735-1325
Volusia County
Palm Beach County Sheriffs Office-Delray Beach Sub
561-274-1091
Palm Beach County
Fieldprint
877-614-4364
Volusia County
Fieldprint
877-614-4364
Marion County
Fieldprint
877-614-4364
Lee County
Fieldprint
877-614-4364
Nassau County
Fieldprint
877-614-4364
Broward County
Fieldprint
877-614-4364
Broward County
Safe Sky, Inc
855-723-3759
Broward County
Fieldprint
877-614-4364
Lee County
Fieldprint
877-614-4364
Alachua County
Meridian Behavioral Healthcare, Inc
352-374-5600 x8327
Alachua County
MyIdentico
(954) 239-8590
Broward County
Fieldprint
877-614-4364
Miami Dade County
Fieldprint
877-614-4364
Miami Dade County
Fieldprint
877-614-4364
Citrus County
Fieldprint
877-614-4364
Duval County
Fieldprint
877-614-4364
Duval County
Fieldprint
877-614-4364
Duval County
Fieldprint
877-614-4364
Duval County
Family Support Services of N. FL
904-418-5827
Duval County
Family Support Services of N. FL
904-418-5827
Duval County
JM EVERETT AGENCY INC
904-343-1182
Duval County
American Security LLC
561-313-1320
Palm Beach County
Fieldprint
877-614-4364
Monroe County
Fieldprint
877-614-4364
Osceola County
Fieldprint
877-614-4364
Columbia County
Fieldprint
877-614-4364
Polk County
BioWhorl Fingerprinting Services
813-244-4236
Polk County
BioWhorl Fingerprinting Services
813-244-4236
Pasco County
Citrus County, Florida-Citrus County Support Servi
352-527-5900
Citrus County
Fieldprint
877-614-4364
Lake County
Fieldprint
877-614-4364
Suwannee County
Fieldprint
877-614-4364
Collier County
Fieldprint
877-614-4364
Broward County
Fieldprint
877-614-4364
Brevard County
Edge Information Management, Inc.
888-643-5716
Brevard County
Fieldprint
877-614-4364
Miami Dade County
Fieldprint
877-614-4364
Miami Dade County
Fieldprint
877-614-4364
Miami Dade County
Postal Annex 4022
305-630-9608
Miami Dade County
CATS Private Investigations
786-534-8677
Miami Dade County
Fieldprint
877-614-4364
Miami Dade County
Fieldprint
877-614-4364
Santa Rosa County
Fieldprint
877-614-4364
Collier County
Fieldprint
877-614-4364
Lee County
Fieldprint
877-614-4364
Sarasota County
Fieldprint
877-614-4364
Marion County
Childhood Development Services Inc.
352-671-5155
Marion County
Fieldprint
877-614-4364
Orange County
Fieldprint
877-614-4364
Okeechobee County
Fieldprint
877-614-4364
Clay County
Fieldprint
877-614-4364
Orange County
Fieldprint
877-614-4364
Orange County
Fieldprint
877-614-4364
Orange County
MobieClear Security
321-238-8257
Orange County
Fieldprint
877-614-4364
Volusia County
Fieldprint
877-614-4364
Seminole County
Fieldprint
877-614-4364
Putnam County
Fieldprint
877-614-4364
Brevard County
Fieldprint
877-614-4364
Flagler County
Fieldprint
877-614-4364
Pinellas County
Fieldprint
877-614-4364
Bay County
Florida Department of Health Bay County
850-872-4455x1213
Bay County
Fieldprint
877-614-4364
Escambia County
Fieldprint
877-614-4364
Broward County
Statutory Fingerprinting & Notary, Inc.
954-585-8899
Broward County
Fieldprint
877-614-4364
Charlotte County
Fieldprint
877-614-4364
Volusia County
Florida Live Scan Fingerprint and Background, LLC
727-845-1970
Pasco County
Fieldprint
877-614-4364
Pasco County
Fieldprint
877-614-4364
St. Lucie County
Fieldprint
877-614-4364
Brevard County
Palm Beach County Sheriffs Office-Village of Royal
561-904-8290
Palm Beach County
Fieldprint
877-614-4364
Hillsborough County
Fieldprint
877-614-4364
Sarasota County
Fieldprint
877-614-4364
Indian River County
Fieldprint
877-614-4364
Highlands County
Fieldprint
877-614-4364
Hernando County
Fieldprint
877-614-4364
St. Johns County
Fieldprint
877-614-4364
St. Johns County
Fieldprint
877-614-4364
Pinellas County
Fieldprint
877-614-4364
Pinellas County
BioWhorl Fingerprinting Services
813-244-4236
Pinellas County
Fieldprint
877-614-4364
Broward County
Fieldprint
877-614-4364
Leon County
Fieldprint
877-614-4364
Leon County
Fieldprint
877-614-4364
Hillsborough County
Fieldprint
877-614-4364
Hillsborough County
Fieldprint
877-614-4364
Hillsborough County
BioWhorl Fingerprinting Services
813-244-4236
Hillsborough County
Early Learning Coalition of Hillsborough County
813-280-0800
Hillsborough County
Fieldprint
877-614-4364
Sumter County
Fieldprint
877-614-4364
Brevard County
Fieldprint
877-614-4364
Sarasota County
Fieldprint
877-614-4364
Indian River County
Fieldprint
877-614-4364
Palm Beach County
Fieldprint
877-614-4364
Brevard County
Fieldprint
877-614-4364
Palm Beach County
Statutory Fingerprinting & Notary, Inc.
561-640-4204
Palm Beach County
Palm Beach County Sheriffs Office-Pine Trail Satel
561-688-3838
Palm Beach County
Fieldprint
877-614-4364
Polk County
Fieldprint
877-614-4364
Orange County
Fieldprint
877-614-4364
Seminole County
BioWhorl Fingerprinting Services
813-244-4236
Pasco County
Fieldprint
877-614-4364
Pasco County