skip to content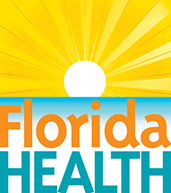 It's a New Day in Public Health.
The Florida Department of Health works to protect, promote & improve the health of all people in Florida through integrated state, county, & community efforts.
skip to content
ADAP Formulary
HIV/AIDS
 

Mailing Address

HIV/AIDS Section 

4052 Bald Cypress Way 

Tallahassee, FL 32399 
What Medications does ADAP cover? (printable version)

  ANTI-BIOTICS


   MOOD STABILIZERS

LAMICTAL (lamotrigine

DEPAKOTE (divalproex sodium)


      

  ANTI-DEPRESSANTS

CYMBALTA (duloxetine)

ELAVIL (amitriptyline)

LEXAPRO (escitalopram)

PAMELOR (nortriptyline)

PROZAC (fluoxatine)

REMERON (mirtazapine)

WELLBUTRIN (buproprion)

  NEUROPATHIC PAIN


NEURONTIN (gabapentin)

LYRICA® (pregabalin) *Controlled Substance – Mail Order Only

  ANTI-DIABETIC

DIABETA (glyburide)

GLUCOPHAGE (metformin)



GLUCOTROL (glipizide)

  NONNUCLEOSIDE REVERSE TRANSCRIPTASE   INHIBITORS (NNRTIs)


EDURANT™ (rilpivirine or RPV)

INTELENCE® (etravirine or ETR)

RESCRIPTOR (delavirdine mesylate or DLV)

SUSTIVA® (efavirenz or EFV)

VIRAMUNE® (nevirapine or NVP)

  ANTI-DIARRHEAL

LOMOTIL (diphenoxylate) *Controlled Substance – Mail Order Only

  NUCLEOSIDE REVERSE TRANSCRIPTASE  INHIBITORS (NRTIs)


COMBIVIR (lamivudine and zidovudine or ZDV+3TC)

DESCOVY®(tenofoviralafenamide/ emtricitabine)

EMTRIVA® (emtricitabine or FTC)

EPIVIR (lamivudine or 3TC)

EPZICOM® (abacavir sulfate and lamivudine or ABC+3TC)

RETROVIR® (zidovudine or AZT or ZDV)

TRIZIVIR® (abacavir/ lamivudine / zidovudine or ABC+3TC+ZDV)

TRUVADA® (emtricitabine / tenofovir disoproxil fumarate or TDF+FTC)

VIDEX® (didanosine or ddl)

VIREAD® (tenofovir disoproxil fumarate or TDF)

ZERIT® (stavudine, d4T)

ZIAGEN® (abacavir or ABC)

  ANTI-EPILEPTICS

  OPPORTUNISTIC INFECTION (OIs)


BACTRIM™DS (sulfamethoxazole and trimethoprim / TMP/SMZ DS) (Double Strength)

BIAXIN® Filmtab® (clarithromycin)

DAPSONE (Diamino-diphenyl Sulfone / dds)

DARAPRIM® (pyrimethamine)

DIFLUCAN® (fluconazole) 

LEUCOVORIN® (calcium folinate)

MEPRON® (atovaquone)

MYAMBUTOL® (ethambutol hydrochloride)

MYCELEX® Troche (clotrimazole)

MYCOBUTIN® (rifabutin)

NIZORAL® (ketoconazole)

SPORANOX® (itraconazole)

SULFADIAZINE

TERAZOL® (terconazole)

VALCYTE® (valganciclovir hydrochloride)

VALTREX® (valacyclovir hydrochloride)

ZITHROMAX® (azithromycin)

ZOVIRAX® (acyclovir)

  ANTI-PSYCHOTICS

ABLIFY (aripiprazole)

COMPAZINE (prochlorperazine)

GEODON (ziprasidone)

RISPERDAL (risperidone)

  PHARMACOKINETIC ENANCERS (PKEs)

NORVIR® (ritonavir or RTV)

TYBOST® (cobicistat or COBI)

  ANTIRETROVIRALS
MULTI-CLASS COMBINATION PRODUCTS

ATRIPLA® (efavirenz/ emtricitabine / tenofovir disoproxil      fumarate or TDF+FTC+EFV)

COMPLERA® (emtricitabine, rilpivirine and tenofovir disoproxil fumarate or RPV+TDF+FTC)

GENVOYA® (elvitegravir, cobicistat, emtricitabine, tenofovir alafenamide or EVG+COBI+FTC+TAF)

ODEFSEY®(emtricitabine/ rilpivirine/ tenofoviralafenamide)

STRIBILD™ (elvitegravir, cobicistat, emtricitabine, tenofovir disoproxil fumarate or EVG+COBI+FTC+TDF)

TRIUMEQ® (dolutegravir , abacavir, lamivudine or

DTG+ABC+3TC)

  PROTEASE INHIBITORS (PI)


APTIVUS® (tipranavir or TPV)

CRIXIVAN® (indinavir sulfate, IDV)

EVOTAZ® (atazanavir sulfate/cobicistat or ATV+COBI)

INVIRASE® (saquinavir mesylate or SQV)

KALETRA® (lopinavir / ritonavir or LPV+RTV)

LEXIVA® (fosamprenavir or FPV)

PREZCOBIX® (darunavir / cobicistat or DRV+COBI)

PREZISTA® (darunavir or DRV)

REYATAZ® (atazanavir sulfate or ATV)

VIRACEPT® (nelfinavir mesylate or NFV)

  ANTI-VIRAL

FLUMADINE (rimantadine)

RELENZA (zanamivir)

SYMMETREL (amantadine)

TAMIFLU (oseltamivir)

  PROTON PUMP INHIBITORS


  APPETITE STIMULANTS


MAGACE (megestrol)

MARINOL (dronabinol) *Controlled Substance – Mail Order Only

OXANDRIN (oxandrolone)

  STATINS

CRESTOR (rosuvastatin)

LIPITOR (atorvastatin)

PRAVACHOL (pravastatin)

  ENTRY INHIBITORS - CCR5 CO-RECEPTOR ANTAGONIST


SELZENTRY® (maraviroc or MVC)

  STEROIDS

TESTOSTERONE (gel, patch) *Controlled Substance – Mail Order Only

  ESA

EPOGEN (erythropoietin)

PROCRIT (epoetin alfa)

  VACCINES

PNEUMOVAX (pneumococcal)

TWINRIX (hepatitis A/B)

HAVRIX (hepatitis a)

MENOMUNE® (meningococcal polysaccharide)

MENVEO® (Meningococcal Oligosaccharide Diphtheria CRM197 Conjugate)

PNEUMOVAX (pneumococcal)

TWINRIX (hepatitis A/B)

  FIBRATES

LOPID (gemfibrozil)

TRICOR (fenofibrate)

  MISCELLANEOUS

  FUSION INHIBITORS


FUZEON® (enfuvirtide or T-20, ENF)

  G-CSF

  HEPATITIS

BARACLUDE (entecavir)

DAKLINZA (daclatasvir)

ENGERIX-B (hepatitis b)

HARVONI®(ledipasvir/sofosbuvir)



HAVRIX (hepatitis a)

HEPSERA (adefovir)

RIBA-PAK 800 (ribavirin or USP)

RIBASPHERE (ribavirin)

TECHNIVIE (ombitasvir, paritaprevir, and ritonavir)

VIEKIRA PAK®(paritaprevir/ritonavir /ombitasvir; dasabuvir)

ZEPATIER (elbasvir and grazoprevir)

  HIV INTEGRASE STRAND TRANSFER INHIBITORS


ISENTRESS® (raltegravir or RAL)

TIVICAY® (dolutegravir or DTG)
Detailed information on these drugs may be found at this link:
Drug Information Booklet
Developed by the New York State Department of Health AIDS Institute (NYSDOH/AI), this booklet titled 'Staying on Schedule: Tips for Taking Your HIV Medicines' provides a wealth of information pertaining to HIV medications and treatment. This booklet includes general tips for taking HIV medications.