skip to content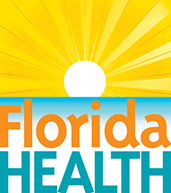 It's a New Day in Public Health.
The Florida Department of Health works to protect, promote & improve the health of all people in Florida through integrated state, county, & community efforts.
skip to content
ADAP Formulary
HIV/AIDS
 

Mailing Address

HIV/AIDS Section 

4052 Bald Cypress Way 

Tallahassee, FL 32399 
What Medications does ADAP cover? (printable version)

ANTI-BIOTICS


   MOOD STABILIZERS

LAMICTAL (lamotrigine
DEPAKOTE (divalproex sodium)


      

ANTI-DEPRESSANTS

CYMBALTA (duloxetine)
ELAVIL (amitriptyline)
LEXAPRO (escitalopram)
PAMELOR (nortriptyline)
PROZAC (fluozatine)
REMERON (mirtazapine)
WELLBUTRIN (buproprion)

NEUROPATHIC PAIN


NEURONTIN (gabapentin)
LYRICA® (pregabalin)

ANTI-DIABETIC

DIABETA (glyburide)
GLUCOPHAGE (metformin)
GLUCOTROL (glipizide)

NONNUCLEOSIDE REVERSE TRANSCRIPTASE INHIBITORS (NNRTIs)


EDURANT™ (rilpivirine, RPB)
INTELENCE® (etravirine, ETR)
RESCRIPTOR (delavirdine mesylate, DLV)
SUSTIVA® (efavirenz, EFV)
VIRAMUNE® (nevirapine, NVP)

ANTI-DIARRHEAL

NUCLEOSIDE REVERSE TRANSCRIPTASE INHIBITORS (NRTIs)


COMBIVIR (lamivudine and zidovudine, ZDV+3TC)
EMTRIVA® (emtricitabine, FTC)
EPIVIR (lamivudine, 3TC)
EPZICOM® (abacavir sulfate and lamivudine, ABC+3TC)
RETROVIR® (zidovudine, AZT, ZDV)
TRIZIVIR® (abacavir/ lamivudine / zidovudine, ABC+3TC+ZDV)
TRUVADA® (emtricitabine / tenofovir disoproxil fumarate, TDF+FTC)
VIDEX® (didanosine, USP, ddl)
VIREAD® (tenofovir disoproxil fumarate, TDF)
ZERIT® (stavudine, d4T)
ZIAGEN® (abacavir, ABC)

ANTI-EPILEPTICS

OPPORTUNISTIC INFECTION (OIs)


BACTRIM™DS (sulfamethoxazole and trimethoprim, TMP/SMZ DS) (Double Strength)
BIAXIN® Filmtab® (clarithromycin)
DAPSONE (Diamino-diphenyl Sulfone, dds)
DARAPRIM® (pyrimethamine)
DIFLUCAN® (fluconazole) 
LEUCOVORIN® (calcium folinate)
MEPRON® (atovaquone)
MYAMBUTOL® (ethambutol hydrochloride)
MYCELEX® Troche (clotrimazole)
MYCOBUTIN® (rifabutin)
NIZORAL® (ketoconazole)
SPORANOX® (itraconazole)
SULFADIAZINE
TERAZOL® (terconazole)
VALCYTE® (valganciclovir hydrochloride)
VALTREX® (valacyclovir hydrochloride)
ZITHROMAX® (azithromycin)
ZOVIRAX® (acyclovir)

ANTI-PSYCHOTICS

ABLIFY (aripiprazole)
COMPAZINE (prochlorperazine)
GEODON (ziprasidone)
RISPERDAL (resperidone)

PHARMACOKINETIC ENANCERS (PKEs)

NORVIR® (ritonavir, RTV)
TYBOST® (cobicistat, COBI)

ANTIRETROVIRALS
MULTI-CLASS COMBINATION PRODUCTS

ATRIPLA® (efavirenz/ emtricitabine / tenofovir disoproxil      fumarate,TDF+FTC+EFV)
COMPLERA® (emtricitabine, rilpivirine and tenofovir disoproxil fumarate, RPV+TDF+FTC)
GENVOYA® (elvitegravir, cobicistat, emtricitabine, tenofovir alafenamide, EVG+COBI+FTC+TAF)
STRIBILD™ (elvitegravir, cobicistat, emtricitabine, tenofovir disoproxil fumarate, EVG+COBI+FTC+TDF)
TRIUMEQ® (dolutegravir , abacavir, lamivudine,

DTG+ABC+3TC)

PROTEASE INHIBITORS (PI)


APTIVUS® (tipranavir, TPV)
CRIXIVAN® (indinavir sulfate, IDV)
EVOTAZ® (atazanavir sulfate/cobicistat, ATV+COBI)
INVIRASE® (saquinavir mesylate, SQV)
KALETRA® (lopinavir / ritonavir, LPV+RTV)
LEXIVA® (fosamprenavir, FPV)
PREZCOBIX® (darunavir / cobicistat, DRV+COBI)
PREZISTA® (darunavir, DRV)
REYATAZ® (atazanavir sulfate, ATV)
VIRACEPT® (nelfinavir mesylate, NFV)

ANTI-VIRAL

FLUMADINE (rimantadine)
RELENZA (zanamivir)
SYMMETREL (amantadine)
TAMIFLU (oseltamivir)

PROTON PUMP INHIBITORS


APPETITE STIMULANTS


MAGACE (megastrol)
MARINOL (dronabinol)
OZANDRIN (ozandrolone)

STATINS

CRESTOR (rosuvastatin)
LIPITOR (atorvastatin)
PRAVACHOL (pravastatin)

ENTRY INHIBITORS - CCR5 CO-RECEPTOR ANTAGONIST


SELZENTRY® (maraviroc, MVC)

STEROIDS

TESTOSTERONE (gel, patch)

ESA

EPOGEN (erythropoietin)
PROCRIT (epoetin alfa)

VACCINES

PNEUMOVAX (pneumococcal)
TWINRIX (hepatitis A/B)

FIBRATES

LOPID (gemfibrozil)
TRICOR (fenofibrate)

MISCELLANEOUS

FUSION INHIBITORS


FUZEON® (enfuvirtide, T-20, ENF)

G-CSF

HEPATITIS

BARACLUDE (entecavir)
DAKLINZA (daclatasvir)
ENGERIX-B (hepatitis b)
HAVRIX (hepatitis a)
HEPSERA (adefovir)
RIBASPHERE (ribavirin)
TECHNIVIE (ombitasvir, paritaprevir, and ritonavir)
ZEPATIER (elbasvir and grazoprevir)

HIV INTEGRASE STRAND TRANSFER INHIBITORS


ISENTRESS® (raltegravir, RAL)
TIVICAY® (dolutegravir, DTG)
Detailed information on these drugs may be found at this link:
Drug Information Booklet
Developed by the New York State Department of Health AIDS Institute (NYSDOH/AI), this booklet titled 'Staying on Schedule: Tips for Taking Your HIV Medicines' provides a wealth of information pertaining HIV medications and treatment. This booklet includes the following.
Pictures of each HIV medicine
Amount of the drug in each dose
Food interactions
General tips for taking each HIV medicine